Tia Mowry And Husband, Cory, Are Divorcing After 14 Years Of Marriage | Details
American actress, Tia Mowry and her husband, Cory Hardrict are going their separate ways.
The 'Sister, Sister' star announced this in a poignant Instagram post that she and her husband are divorcing after 14 years of marriage.
On Tuesday, Tia posted a cryptic message on her Instagram Stories seemingly hinting at the end of her marriage. The quote read:
'Letting go can be painful. But, it won't hurt as much as holding on to an illusion.'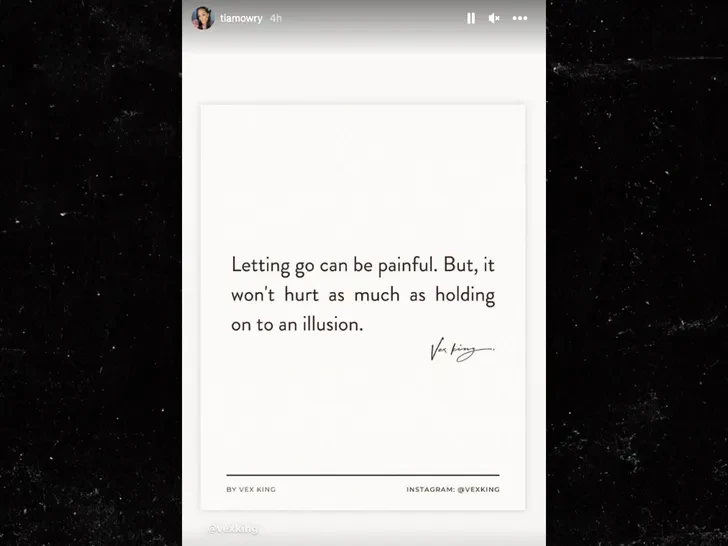 Later, the mother of two added:
"I have always been honest with my fans, and today is no different. I wanted to share that Cory and I have decided to go our separate ways. These decisions are never easy, and not without sadness."
SEE ALSO: TV Girl, Tia Mowry Reveals The Fear She Had Of Becoming A Mom To A Girl… Can You Relate?
Alongside a black-and-white photo of the pair holding hands, Tia noted that they plan to maintain a friendship as they co-parent their beautiful children.
Tia concluded,
"I am grateful for all the happy times we had together and want to thank my friends, family and fans for your love and support as we start this new chapter moving forward in our lives."
She and Hardrict, who tied the knot back in 2008, share two kids: son Cree, 11, and daughter Cairo, 4.
According to court documents obtained by PEOPLE, Tia filed for divorce from Hardrict in Los Angeles on Tuesday, citing irreconcilable differences and requesting joint physical and legal custody of their children.
Tia, who has a prenuptial agreement with Hardrict, is also asking the judge to terminate spousal support.
The two were friends for a year before starting a relationship. Tia said:
"For a whole year we didn't, like I said, kiss or anything, go out on dates, we were just friends. And then, after that year, that's when we started dating, and that was in 2000."
While discussing their relationship in the video, Hardrict revealed the moment he knew Tia was the one. He said:
"I knew Tia was the one for me when she was in my corner when I moved to Inglewood and I had, like, two pairs of drawers to my name. I was dirt poor.

I didn't have anything, and she appreciated everything for what it was and she loved me for me. And then I knew, once I can get financially in a better situation, then I'm going to buy her a ring and that's going to be my wife."
Mowry explained that she had recently gotten out of a "terrible relationship" when she met Hardrict. "He just had loads of patience with me," she said. "He was just right there for me and held my hand."