Celebrity Mum, Etinosa Idemudia Recalls Her 'Sham Of A Marriage' As She Thanks Her Cheating Ex-hubby For Protecting Her From STDs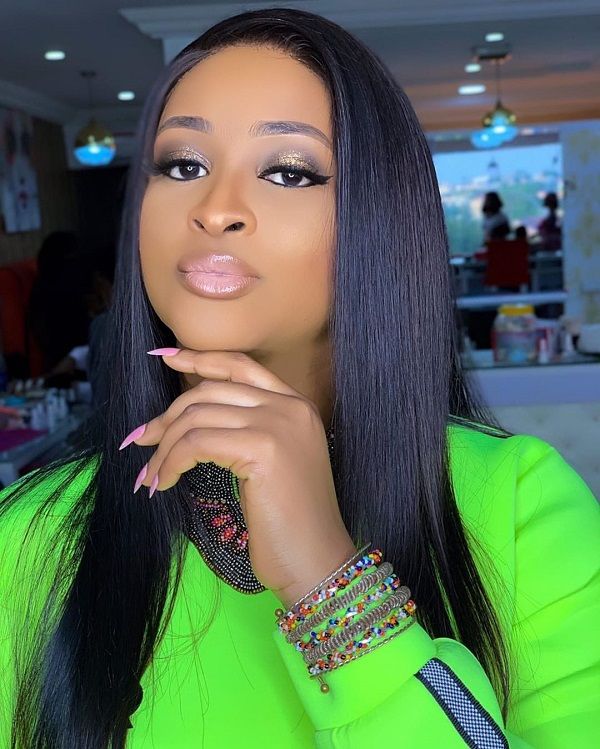 Despite her ex-husband's cheating ways Nollywood actress, Etinosa Idemudia has said she appreciated him for protecting her from Sexually Transmitted Diseases (STDs).
Etinosa, in a recent post, opened up about her "sham of a marriage" as she alleged that her husband was cheating on her all through the union.
The movie star, who shocked followers when she announced she had welcomed a daughter, revealed that the marriage was fraught with lies due to her partner's infidelity.
The entertainer added that the man was cheating from "day one" and she found condoms "everywhere", including in the house, his car, and wallet.
She stated when she queried him one day he was caught with a condom, he claimed his colleagues gave him to hold.
"Me, mumu, I believe him," she said.
Seeing they were trying to conceive at the time, the actress said she believed his tale unknown to her that he'd been cheating from the get-go of their 'sham' marriage.
SEE ALSO: Celebrity Mom, Etinosa Idemudia Tackles Cheating Married Men, Tips Single Men Who Want To Get It Right With Marriage
The mother of one said:
"Na so I see condom with my ex. Baba said his colleagues gave him to hold. We were trying to conceive so it definitely wasn't his. Me mumu I believed him. Nigga was cheating from day one of the sham of a marriage.

Condom everywhere. Our house, our cars, his wallet, everywhere. Later I was grateful to him for at least protecting me from STDs…. Never in my life."
Etinosa has been married twice. She was first married at the age of 22 to Bababtunde Solomon who is a military man. According to reports, the marriage ended on basis of domestic violence.
In an earlier interview, she said she left the marriage with fractured ribs and a stab wound.
ALSO SEE: Actress/Comedienne Etinosa Idemudia Reveals Her Domestic Abuse Experience In Her Former Marriage
Her second marriage was to Benin-based lawyer. The duo tied the knot in 2020 and welcomed their first child together in December that same year. They however parted ways months later.