Married Nigerian Man Shares The Wise Decision He Took To Prevent A Replica Of 'Yul And Judy' Story Playing Out In His Marriage And Family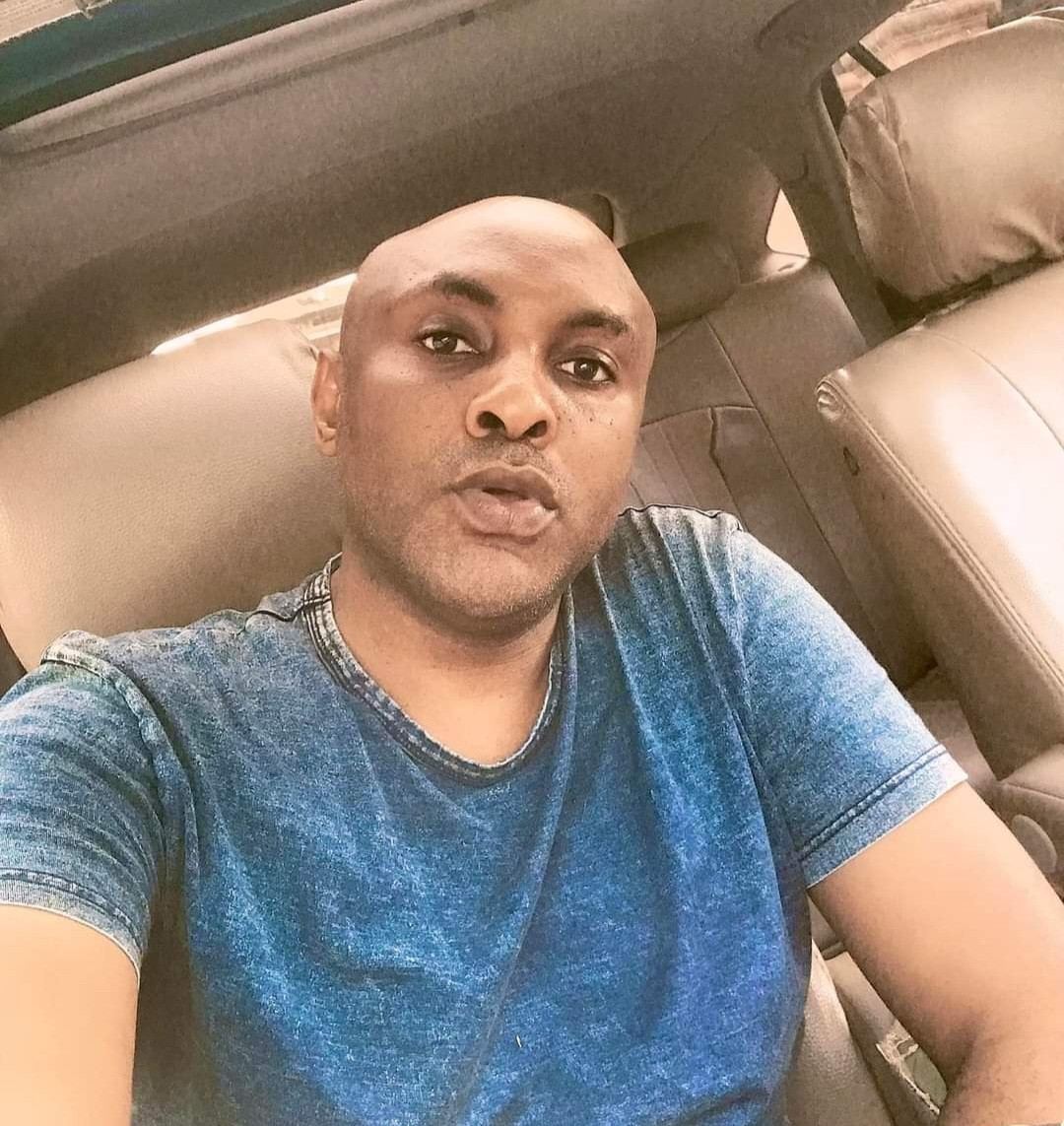 A smart married businessman, Awuzie Frankline has narrated what he did to prevent the Yul-effect on his marriage and family.
In a post shared on his social media handle, Frankline revealed that he had to block a lady who was always sending him inbox messages in a friendly tone on Facebook.
He explained that the beautiful woman was always in his inbox, asking if he has eaten, questions he said his wife wasn't asking frequently.
The married man added that because he didn't want to fall into temptations like popular Nollywood actor, Yul Edochie who impregnated and then married his colleague Judy Austin Muoghalu, despite having a wife and four kids, and also have "a replica of Yul and Judy story" to play out in his family, he decided to put a stop to the friendly advances of the lady by blocking her.
The businessman went on to tell women not to send him messages if it is not business related.
READ ALSO: Actress, Judy Austin's First Husband Cries Out For Help Over Custody Of His Children, Accuses New Husband, Yul Edochie Of Wrongdoings | See Messy Details
He wrote:
"I just blocked a beautiful lady who was so direct on me. Always engaging me on messenger chat even when she has no business to present. Everyday, morning greeting, afternoon greeting, night greeting, Midnight greeting, she will ask if I have eaten. Even my wife is not asking me that so frequently and she's very beautiful and tempting. That was creepy.

Most marriages crash because of women excesses. They throw themselves to you, if God fail to save the man, it's another story. I don't want a replica of Yul and Judy story in my family. Don't chat me if you are not presenting a business. Both man and woman should stop.

You can call it rude but I know my sexual strength and I won't give a chance to any iberiberism. I didn't create Facebook for chat. If you need a chat mate, go to Tinder or Badoo."
ALSO SEE: Marriage Counsellors Identify The Following Ways To Prevent Your Marriage From Infidelity
See reactions below…
You are a smart man.. My neighbor fell to this very temptation now he has high blood pressure. This is how it starts.. Men, learn to say NO. Put your penis in your trousers. It is for your wife only. Most of these women are after successful men. They creep in like snakes and then turn your life around for the worse.
Anonymous:
I like men (whether married or single) that set boundaries and are very strict with them. God bless your family and home and no evil woman will destroy your home.
Cynthia:
My husband had one like this. She was even sending video sef not knowing that me I kuku have all my hubby's password-funniest part is, she is someone who calls herself his friend. since we marry and hubby distanced himself she calls every year to ask are you still with your wife? If not that my husband na pastor I would have replied the girl. why not invest that time chasing a single guy. man wey don marry! that's why some of them will be saying face your husband it's him you married not the girl. if the hubby actively chased you, then yes face the hubby, but if there is sign that you were chasing him my sister you go collect well well and the couple go go house face themselves. life is precious, don't lose your life chasing a married man or woman.