25-Year-Old Mom Cries Out For Help After Discovering The Man She Married Is A Kidnapper, Stole Their 4-Month-Old Daughter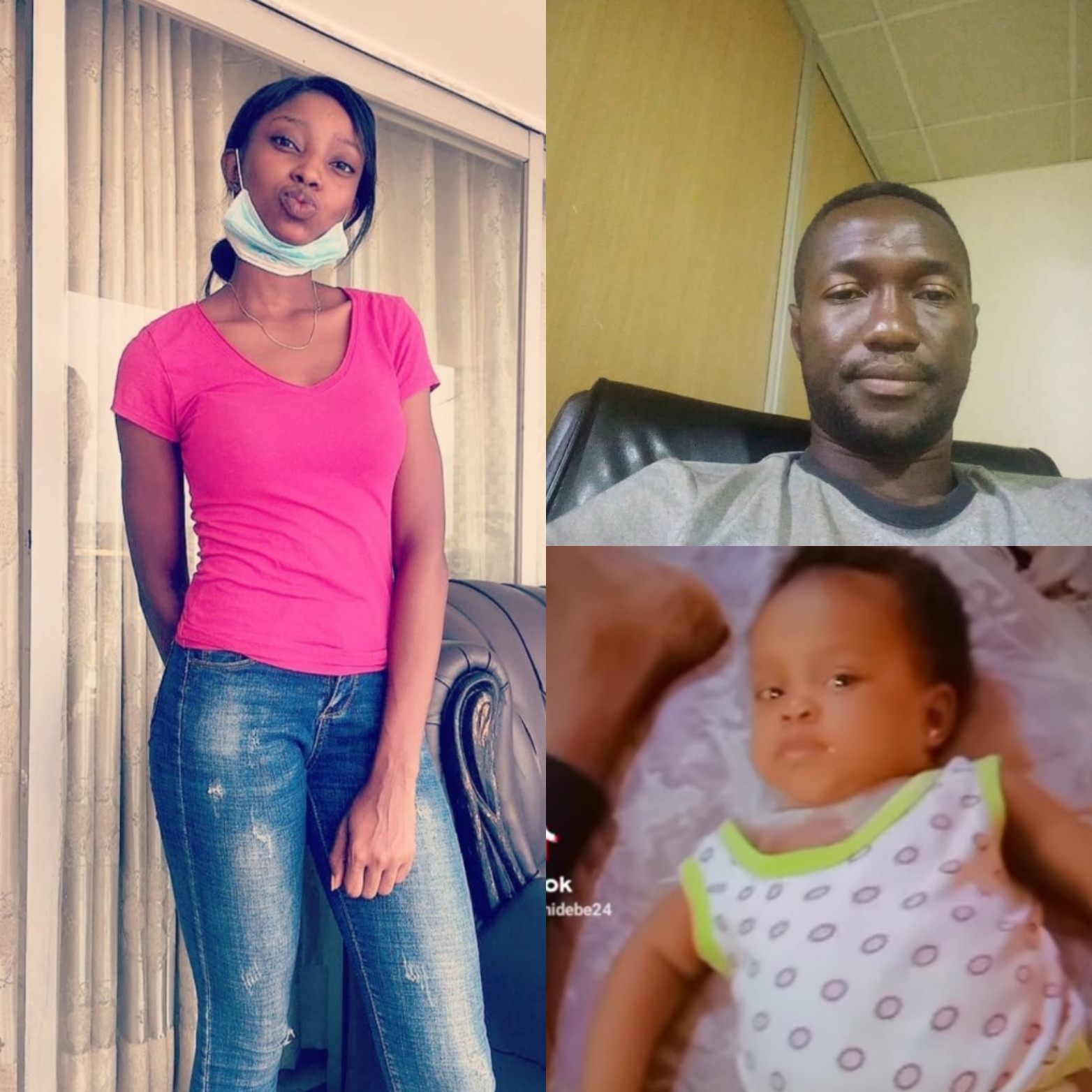 A mother-of-one has cried out on Instagram after her 4-month-old daughter was allegedly kidnapped by the child's father.
Ogechi Chidebe revealed that she gave birth to baby Chidera just 4 months ago, after carrying the pregnancy without support from the father, Ifeanyichukwu Christopher Obiora, who had initially denied the baby.
However, after the birth of the baby, she said the man surfaced and pretended he wanted to take responsibility for the child, but it was all a ruse to kidnap the baby.
According to Ogechi, to prevent a struggle from her, Christopher gave her a drink and she dozed off immediately after. When she woke up, her baby was gone and so was the child's father.
Efforts to reach him have been unsuccessful as he has switched off his line. Sharing her story, Ogechi explained that she met Ifeanyichukwu in 2021 when she was travelling from Lagos to Onitsha.
They exchanged contacts and began speaking before he mentioned that he wanted to marry her. Ogechi, an orphan, informed her uncle and Ifeanyi later came alone to see Ogechi's uncle. However, he was told that he has to come with his people.
In September 2021, Ogechi discovered she was pregnant and told Ifeanyi, but he denied being responsible and he stopped picking her calls.
She returned to Lagos and stayed with her sister in Satelite Town. When she gave birth, Ifeanyi came back into her life and revealed he was ready to meet her people to begin the marriage rites.
Ogechi said Ifeanyi visited her uncle with some people he claimed were his relatives, but his parents were not present.
In the middle of October 2022, Ogechi said Ifeanyi asked to take their 4-month-old daughter out for a father-daughter moment but she refused and told him her daughter wasn't going anywhere without her.
She said Ifeanyi then told her to make her hair first so they went into a salon. She said while there, Ifeanyi bought her a drink and she became dizzy after consuming it.
When she woke up, Ifeanyi and her daughter were nowhere to be found. Since then, she said ifeanyi's phone lines have been switched off.
When she contacted the so-called relatives who came with him to see her people, she said they all denied being related to him and revealed that he begged them to go with him to see her people.
Ogechi said she shared photos of Ifeanyi online, asking people to help her locate him, and she was shocked by the barrage of messages she received from people who allege they have been his victims too.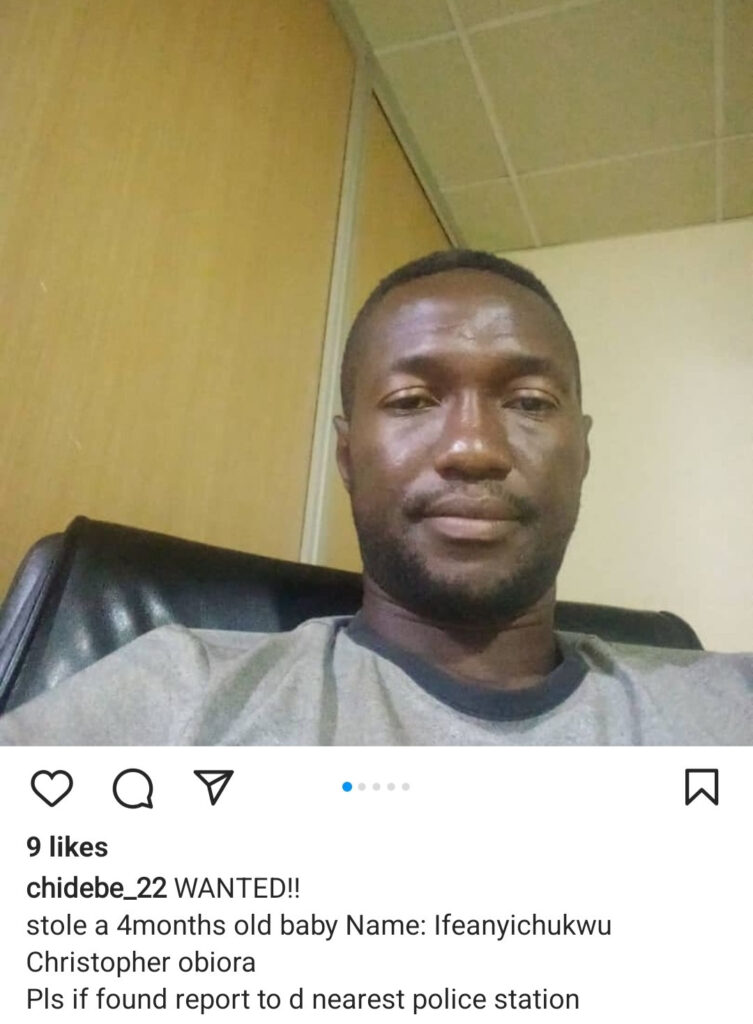 She also discovered a news report with Ifeanyi's face which claims that he was arrested in Nasarawa in 2021 for allegedly stealing a car in Kogi State.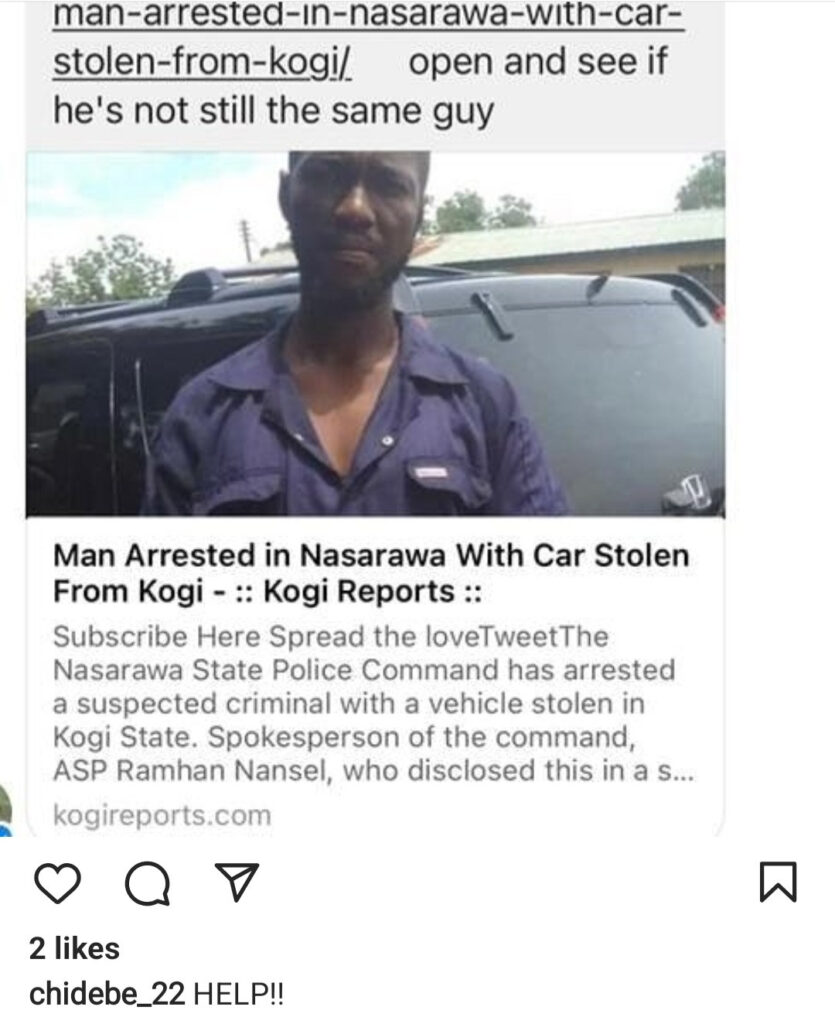 SEE ALSO: Safety Tips To Protect Your Kids From Predators, Kidnappers
She explained that the period of his detention coincides with the time when she stopped hearing from him during her pregnancy.
She claims he eventually broke out of a jail in Nasarawa and has been on the run from the law since.
The distraught mother said that after her baby was stolen from her in Satellite Town, she reported to the nearest police station in Agboju.
She alleged that the police officers in Agboju told her that they are not the ones in charge of tracking criminals. She added that they advised her to go to the network provider he uses so they can track him with his phone, after which the police will arrest him.
Ogechi said she went to the State CID in Panti, Yaba, next to report her baby missing. There, she was told to write a petition letter to track the suspect for the sum of N50,000 after which a lawyer will sign before the suspect will be tracked.
She said she already paid N50,000 for her child's father to be tracked.
However, she revealed that she was told that the N50,000 is per tracking and if the man is tracked to a location but he changes location before the police can reach him, she will have to pay another N50,000.
She says she was also told that if the man is found in Lagos, she will have to pay N400,000 for them to arrest him. It will cost more if he is to be arrested outside Lagos, she said.
When asked if she has reached out to the relatives who came with her child's father to see her people, the young mother said:
"We don't know where they stay. We called them but one of them said they don't know him, that he just told them to come for the introduction.

"The person he claimed is his mum's sister, a nurse, that day he went missing, I called her, she denied it, that she doesn't know him and only met him in Nnewi hospital.

"She then blocked me on WhatsApp and switched off that phone. Up till now, the number is not going."
Ogechi is begging for help to locate Ifeanyichukwu Christopher Obiora. She doesn't know much about him, except for the things he told her, most of which have turned out to be lies.
She added that he said he is from Ogbaru in Anambra state. She has been separated from her daughter for two weeks now and she is calling on anyone who can help to get her daughter back.
ALSO SEE: Marriage Full of Secrets: Why Nasarawa Couple Abducted Mentally Deranged Woman's Baby (A Must Read)
"Around April last year, I met the father of my child. I met him in Onitsha when I just finished my final year exams and I was doing my clearance to go for service. We exchanged contact and started talking from there, along the line he told me that he wants to marry that's I should take him to my parents.

After much questioning, I took him to my uncle because at then, I was staying with my Uncle. So he came to see my uncle, stated his conditions and left. Sometimes, he came to Oka, lodged there and see me before he will leave.

Towards September, I got pregnant for him when I told him, he started denying and said I am lying about the pregnancy. He switched off his line and we can't reach him again. I left Oka and went to Lagos to stay with my elder sister at then I was 6 months pregnant.

"I gave birth this year May 30th. when I was pregnant, we didn't hear from the father but when I gave birth, he started calling me and he began to apologize, saying he is sorry and he is ready to do make the necessary arrangement. I told him that when he is coming, he should come and apologize to my family and he should come with his parents, he agreed.

"My baby was 2 months old when he and his people, he alleged to be his family members came. It was when he went to my uncle's house, that he saw the baby for the first time. Since he started showing seriousness, my uncle told him to come with his father and mother.

"From there he started calling us on his phone, he will check on us once in a while and send money to us even though it is not often, at least he was supporting. It continued like that until last week Tuesday, when he told us that he is coming to meet me and my baby

"So when he came to Lagos, he told us to come and meet him in a hotel. On our way going, we climbed a bike when we arrived at a salon, he told us to stop there, so that I will do my hair because his parents are coming to see her. When I was about to do my hair, he will hurrying me that I should bring my baby, that he want to carry her out. I declined and told him that wherever my baby is going, I will also be going.

After sometime, I told him that I was tasting, so he went outside and brought a drink for me. I drank it and started feeling dizzy. When this was happening, there were no Salon attendants there. I can't remember what happened again but when I woke up, I didn't see my baby and the bag I bought I didn't see it.

"I called him and he told me he is coming back, that was the last time I heard from him. On a fateful day, he called me and threaten that I will not see my baby again till the next 20 years and from now on, It is only on video call I will be seeing her."