Jennifer Aniston, 53, Speaks Candidly On Her Fertility Struggles: 'I Wish Someone Had Told Me To Freeze My Eggs'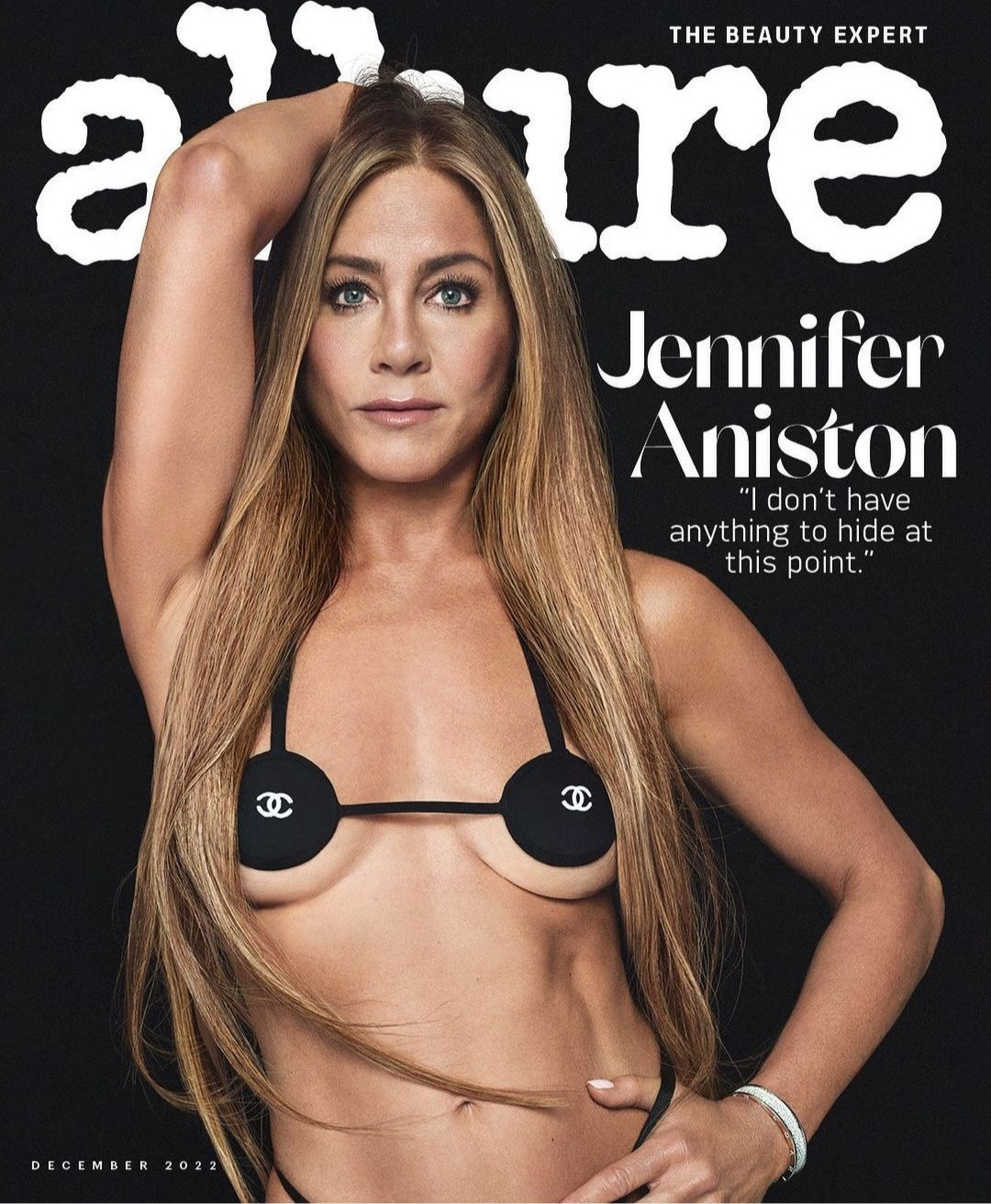 Hollywood star, Jennifer Aniston has revealed that she had fertility struggles and tried in-vitro fertilization (IVF) several years ago, while coping with intense media scrutiny about whether she wanted to have children.
The 53-year-old American actress and film producer has been the subject of tabloid fodder for decades, with many often speculating about her relationships and desire to start a family.
In an interview with Allure magazine, Aniston spoke about a period in her late 30s and 40s that was difficult. She went on to explain that during that period of her life, she was trying to get pregnant, which the public did not know about until now. She recalled:
"Late 30s, 40s, I'd gone through really hard s— that no one knew about."
She then disclosed she had attempted In vitro fertilization during that time.
Aniston said she had tried IVF, and drinking Chinese teas, seen as a holistic approach to aiding pregnancy, and "was throwing everything at it." She said she did not freeze her eggs, so "the ship has sailed."
She added, however, that she has zero regrets. Aniston continued:
"I was trying to get pregnant. It was a challenging road for me, the baby-making road. All the years and years of speculation … It was really hard. I was going through IVF, drinking Chinese teas, you name it.

"I would've given anything if someone had said to me, 'Freeze your eggs. Do yourself a favor.' You just don't think it. So, here I am today. The ship has sailed. I have zero regrets."
She added that she's in a great stage of her life and "proud of my wrinkles and gray hair." She said:
"I actually feel a little relief now because there is no more, 'Can I? Maybe. Maybe. Maybe.' I don't have to think about that anymore."
READ ALSO: "My value as a woman is not measured by motherhood," says Jennifer Aniston
Aniston also reflected on how her private life was dissected by the media speculating on whether she wanted to have children.
She said there were false narratives she was "selfish" and only cared about her career (Read Here). Another baseless storyline was that her marriage failed because she would not get pregnant, she said.
Aniston was married to actor Brad Pitt  from 2000 to 2005, and during and after that relationship rumors swirled about her desire to be a mother.
She said it was painful that tabloids deemed her lack of children as selfish and assumed it was the reason why she and Pitt, who went on to marry and have kids with Angelina Jolie, divorced.
In 2016, Aniston penned an op-ed for Huffington Post on the subject of tabloid speculation. She wrote:
"This past month in particular has illuminated for me how much we define a woman's value based on her marital and maternal status.

The sheer amount of resources being spent right now by press trying to simply uncover whether or not I am pregnant…points to the perpetuation of this notion that women are somehow incomplete, unsuccessful, or unhappy if they're not married with children."
ALSO SEE: Jennifer Aniston's Opinion About The Pressure On Women To Conform To Societal Standards Is Thought-Provoking
In the interview with Allure, Aniston said she wrote the op-ed "because it's so maddening and I'm not superhuman to the point where I can't let it penetrate and hurt.'"
Then, she married actor,  Justin Theroux in 2015 and they divorced three years later. She said of the false reports about her in the media:
"God forbid a woman is successful and doesn't have a child. And the reason my husband left me, why we broke up and ended our marriage, was because I wouldn't give him a kid. It was absolute lies. I don't have anything to hide at this point."