Bolanle Ninalowo Gets Honest About His Past Constant Cheating, Lifestyle And The Reformation He Took To Win Back His Wife And Children
Nollywood star actor and film producer, Bolanle Ninalowo sits with media personality, Chude Jideonwo where he opened up on losing his wife and children for cheating, solitude, and lessons from adversity.
The actor's marriage hasn't been a bed of roses. His marriage to his wife, Bunmi Ninalowo had fallen apart for years quite irretrievably, only for the two to connect again by some means and re-dedicate themselves to their marriage.
Since their marriage was rekindled almost 4 years ago, the actor had profusely apologised to his wife, claiming responsibility for their falling apart all those years, while showering praises on her for staying true the whole time.
During the recent interview, the proud father of two revealed how he almost messed up his marriage with his constant cheating and frivolous lifestyle.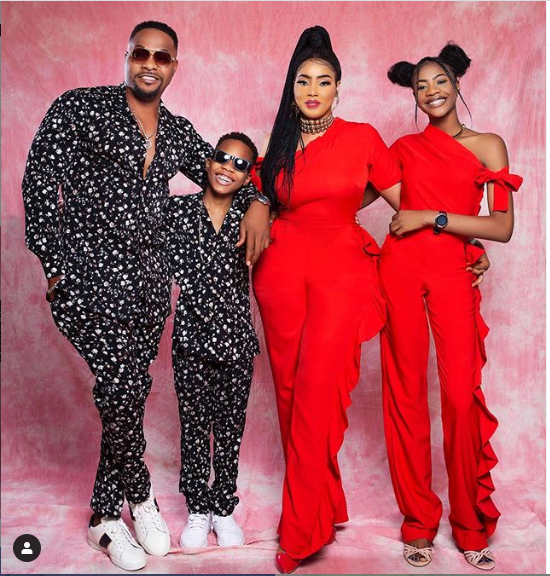 ALSO READ: After Years Of Separation, Bolanle Ninalowo Reconciles With Wife, Bunmi
Nino, as he's fondly called, further disclosed that because of his shameful lifestyle, he lost control over his wife as she outgrew him.
According to him, he couldn't call her to pick her calls because he had lost control over her. To get his wife back, he had to start afresh and detoxify all that he had done.
In his words:
"I needed to take time back to see what I have done to her. The years when I was feeling to young and cheating all day, making it hard. The years when I wasn't there and pursuing my dreams.

I forgot this was a human being that was taking records and taking experiences of how life is as well. So I became somebody that she didn't recognize any more.
READ ALSO: In An Emotional Narrative, Dad-Of-2, Bolanle Ninalowo Reveals How His Marriage To Bunmi Ninalowo Was Restored
At some point, I couldn't call her to pick my call. The woman I had control over, I had no more control cause she outgrew me. So to get back I needed to start afresh to detoxify all that I have done. It was a process and I had to go back to the bottom."
Watch the video Here…