Celebrity Mom, Anita Joseph Writes On Some Secrets To A Successful Marriage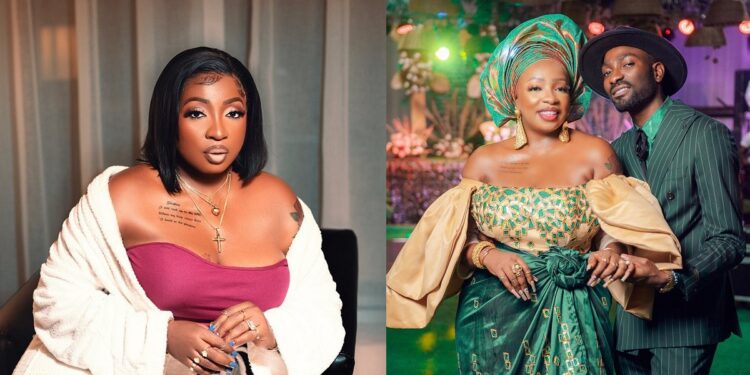 Popular Nollywood actress, Anita Joseph-Olagunju, took to social media to share some nuggets for a successful marriage.
Sharing from her marital experience, Anita, in a post shared on her page, said her husband does not make any decision without consulting her first and she does the same.
According to the mother of one, that is one of the secrets that's making their marriage work as they always involve each other in their decisions and actions.
Posting via her Instagram page, Anita wrote;
"He was my Boyfriend before he became my Husband
My husband never makes any Decision without Asking me ist
He needs my Opinion in everything "
And trust me it works perfectly "
…I do same I can't do a thing without telling my hubby
…
These are one of the lil secrets to a successful marriage "
Spritual connection between you and your patner is very Important "
….
For my sisters praying for a husband "
Have you prepared yourselves ?
Yours will be easy in JESUS Name Amen
Shallom Shallom Shallom."
READ ALSO: Anita Joseph Reveals What She Does Differently To Ensure Her Marriage Remains Intact