Tonto Dikeh Spills On Why She Doesn't Regret Her Failed Relationships, Plus The Lessons Learnt From Them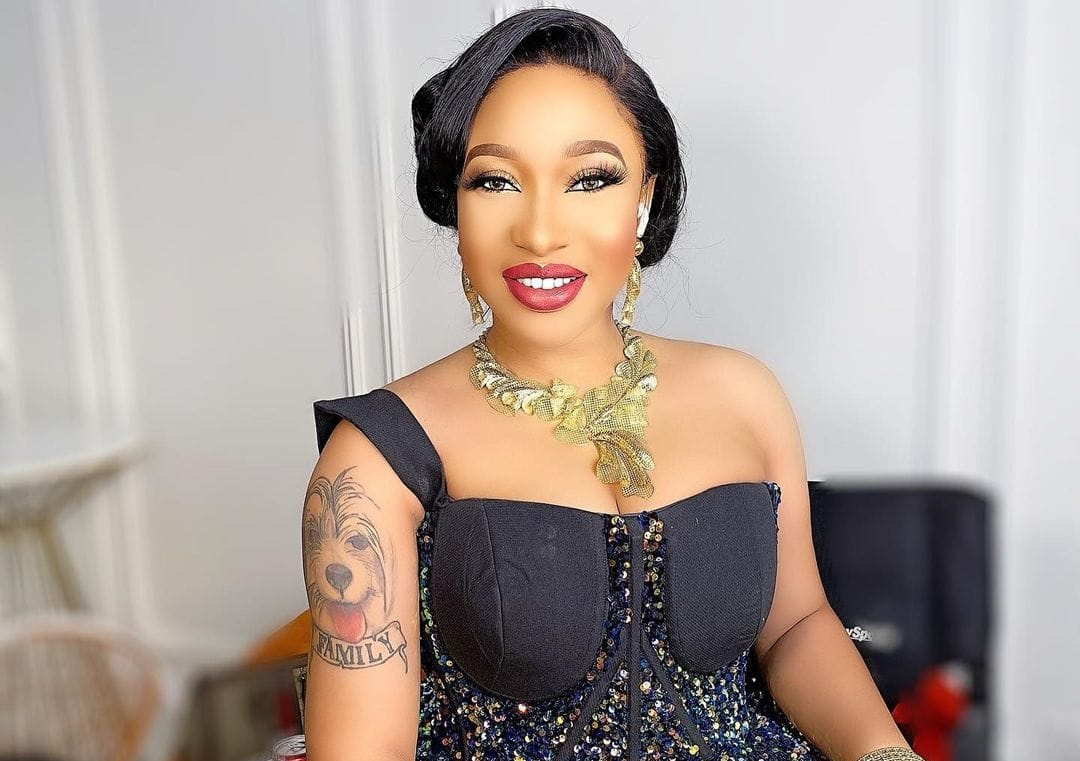 Nollywood actress and Rivers State deputy governorship candidate, Tonto Dikeh has shared on some of the lessons she has learnt from her failed relationships as she also gave reasons why she doesn't regret going into it.
In a viral clip of her interview with media personality, Chude Jideonwo, the mother of one stated that she doesn't have the right to regret any of her past relationships.
Giving reasons, she stated that she kept herself in such relationship by accepting to date them.
She noted how her first relationship with ex-husband gave her a son, King Andre and how her second relationship showed her true love, though it was filled with lies and infidelity.
For her, she has learnt from these relationships as such, the reason she doesn't regret them.
However, if she had the ability to change things in her past, she said she would have avoided those relationships.
All the actress is focused on now is growing, learning and moving on.
"Honestly I have regretted only one thing in my life… For my relationship, NO. My 1st relationship gave me the most beautiful boy in the whole world.

Second taught me that even if you show me true love, you can still be the devil. So, I learnt a lot from my relationship. I wouldn't say I regretted it, if I was to take myself back, I probably wouldn't have gotten myself involved or indulged in it.

I don't think I have the right to regret what I went through because I put myself there.

All I have to do is grow, learn and move on."
SEE ALSO: Tonto Dikeh's Post About Why Many Go Into Unprepared Marriages Is Instructional For Every Young People
A few months back, the African Democratic Congress deputy governorship candidate for Rivers State sent a message to critics of her political movement.
Tonto who has been criticized by many for wanting to become a deputy governor yet not being able to manage her first marriage and a second romantic relationship, responded to the critics in a conversation with Jideonwo.
According to the single mum, matters regarding her bedroom affairs have no relevance to her quest for a political career.
Tonto said:
"You're not ready for change, because you cannot be looking at my bedroom life, and tell me that I cannot change you. That's irrelevant. If we're having a marriage conversation, that can come up, but if we're talking about leadership, that shouldn't even be a yardstick.

I don't want to say too much, but the truth is, we all know what we want. What if a husband has nothing for me? What if that's not where I want life to carry me?
There's so many things that people should look at. What if I have said to myself, I do not ever want? I'm just saying, you know? What if a person has said to herself, I don't want to ever get married, but I want to rule? So, I can't do that because there's no man beside me? We should be wise.

I'm not scared of anything; I own my life with my chest. I am not ashamed of what I've been through, what I'm going to go through, or what I came out of. No!"
ALSO SEE: Celebrity Mum, Tonto Dikeh Speaks On Why She Made The Choice To Forgive Ex-Husband, Olakunle Churchill
Recall that Tonto was in the public eye in September 2021 over her messy breakup with lover, Prince Kpokpogri, the politician and anti-corruption activist.
The pair accused each other of cheating, with a series of leaked audios surfacing online to back their claims — barely three months after the actress made their affair public.
Before the politician, the actress was formerly married to Olakunle Churchill. The pair tied the knot in 2015 but the union ended controversially two years later. The union was blessed with a son.
Sometime in 2013, the Nollywood star was in a relationship with Michael Awolaja, the luxury jeweler who is fondly called Malivelihood.
It is understood that Dikeh dated Malivelihood for a very long time before she met Churchill.