Covenant University Reacts To Allegations Of Staff Coercing Female Students Into Having Sex With Them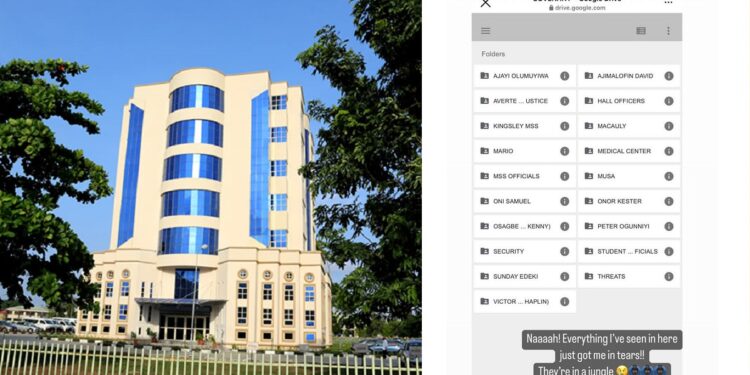 The management of Covenant University has broken its silence after some students exposed series of rape allegations against lecturers of the school.
The university said it has launched an investigation into the matter.
On Monday, a circulating chat shows students narrating how some staff of the school coerce female students into having sex.
The allegations targeted different staff members; from hall monitors to the medical center to security officials, even the chaplaincy. One of the viral chats read:
"The staff in Covenant University are raping the students. They'll set stupid rules and, if the students should break them, they sleep with them in exchange for their studentship."
The anonymous individual said a girl was in coma after "an abortion for the head of the student disciplinary council".
"He got her pregnant and still expelled her. So many students there are being abused",
the chat added.
READ ALSO: HELP! Covenant University Students Raise Alarm Over Incessant Incidents Of Sexual Abuse By Lecturers, Release Their Names
Speaking about the sad incident, the Alumni Committee of the private institution confirmed that they received the complaint last week and they contacted the school management. A statement by the executive council of the association said,
"While the story broke on Twitter on November 21, 2022, we heard it since last week and we immediately entered the matter, spoke with them and helped them understand the issues and what they needed to do."
The council also noted that one of the staff in the centre of the allegations has been sacked. The name of the person was not given, according to BBC reports. It said,
ALSO SEE: Sex For Grades: BBC Exposes Unilag Lecturer/Pastor, Dr Boniface Igbeneghu As He Schemed For Sex With 17-Year-Old Student
"As we have been speaking with the university management, we heard that one of the people who has been called out many times on social media appeared before the staff disciplinary committee a few weeks ago. The management has terminated his employment."
The alumni committee has promised to continue meeting with the school management for more information on the matter and update the public.