'If Your Marriage Is Not Up To 5-7Years, Send All Relatives Away From Your House' -Evangelist Gospel Agochukwu Writes To Couples | Gives A List Of Reasons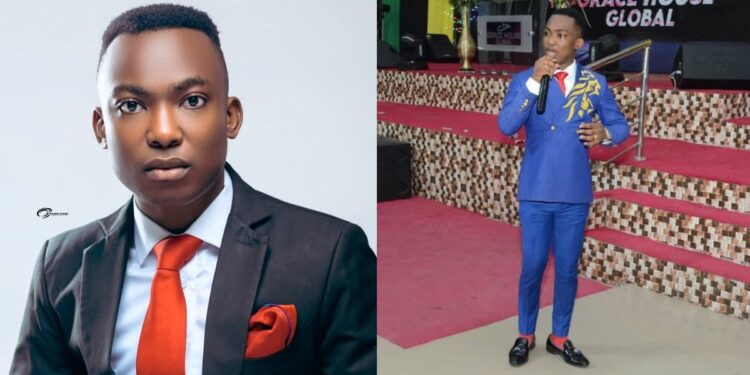 A Nigerian clergyman, Evangelist Gospel Agochukwu, has said couples should send all their siblings, family members away if their marriages are not up to five to seven years.
According to him, the decision may be wicked but it is important for a union's progress.
Posting on his Facebook page, Agochukwu wrote;
"SEND ALL YOUR SIBBLINGS AWAY FROM YOUR HOUSE IF YOUR MARRIAGE IS NOT UP TO 5 YEARS.

If your marriage is not up to 7 Years old and you have family members or friends living with you send them away immediately.

Majority of people in your house is the chief sponsor of issue between you and your wife.

ONE DAY…

I didn't know how external people gets to know things happening in the house; they will even call to interfere without invitation, so I called for a meeting in my house invited my mum and my mother in-law and said I want every sibling out of my house.

Family members were more than 5 in the house. Everyone thought I was being wicked but better to stay wicked than allow your weaknesses litter everywhere.

And when this was done sustainable peace came forth.
SEE ALSO: Why Filmmaker, Onyeka Nwelue Advices You Cut Off Family Members If You Want To Escape Poverty
Courtship/ Dating season is not enough for compatibility test but first 5-7 Years of staying married together.

First 7 Years is the year of test running before perfection.

Stop wondering how people knew you quarreled with your wife.

Some people living with you tell outsiders not for intention to break your home but out of emotional sympathy for their brother or sister or friend.

That is you don't complain but they complain on your behalf.

There are things you can tolerate the person living with you cannot tolerate on your behalf meanwhile you are the one married and he/she is single

Send them away and help them from afar'

You are not oxygen, the people you think cant survive without you can actually do.

Sending people out helps them discover hidden potentials.

Gen 2:24 " a man shall leave his Father and mother and be joined to his wife and they shall be one"

Did you see leave father and mother and cling to other family members?

May God preserve your home."
ALSO SEE: Experts Share 5 Ways Couples Can Handle Demands From In-laws Or Their Relatives
That act almost destroyed my home. In fact, I left with all my loads when the heat was too much for me to bear. I had my mother in-law and brother in-law staying with us and the former's plan was to leave with us permanently. I was pushed to the wall and had to face them. Thank God all is well now though they see me as a bad wife for their son.
A married man wrote in support of the pastor:
Two woman can never live in the same roof My mum and my wife is the real biafran war I witnessed. My wife knows her right and won't slow down. My mum is silently crossing boundaries pretending as if she is taking care. Until I told my mum we are not babies I think you are crossing boundaries pretending u are being worried and caring about us. She did everything to control my wife but that one na gbasgbos if I'm not man enough, she would have ruined my home.
Another married man says:
God bless u sir. Since my mother came to my house, my wife has never known peace. She complains a lot and pretends a lot, Try to find fault in everything, if my wife is not putting excess crayfish, she is wasting food even the woman is also contributing a lot, Now let her go wahala, The worst is man's mum, they are terrible, My in-law comes for omugwo and go even without any signal from me but my mum is headache.
Anonymous added:
Even your parents, let them all give you space, when they where our age the country was good, they where having fun, their own parents where in the village only visited occasionally but now Parents want to live with us, they say they want to enjoy fruit of their labor, some will come in and be sending your spouse errands. It's still our Parents generation that threw our country into a mess, let them stay in their houses and make sure to send them money constantly.
A married woman shared: