'I Didn't Marry A 2nd Wife To Disrespect You But….' -Yul Edochie Tells First Wife In Lengthy Apology Letter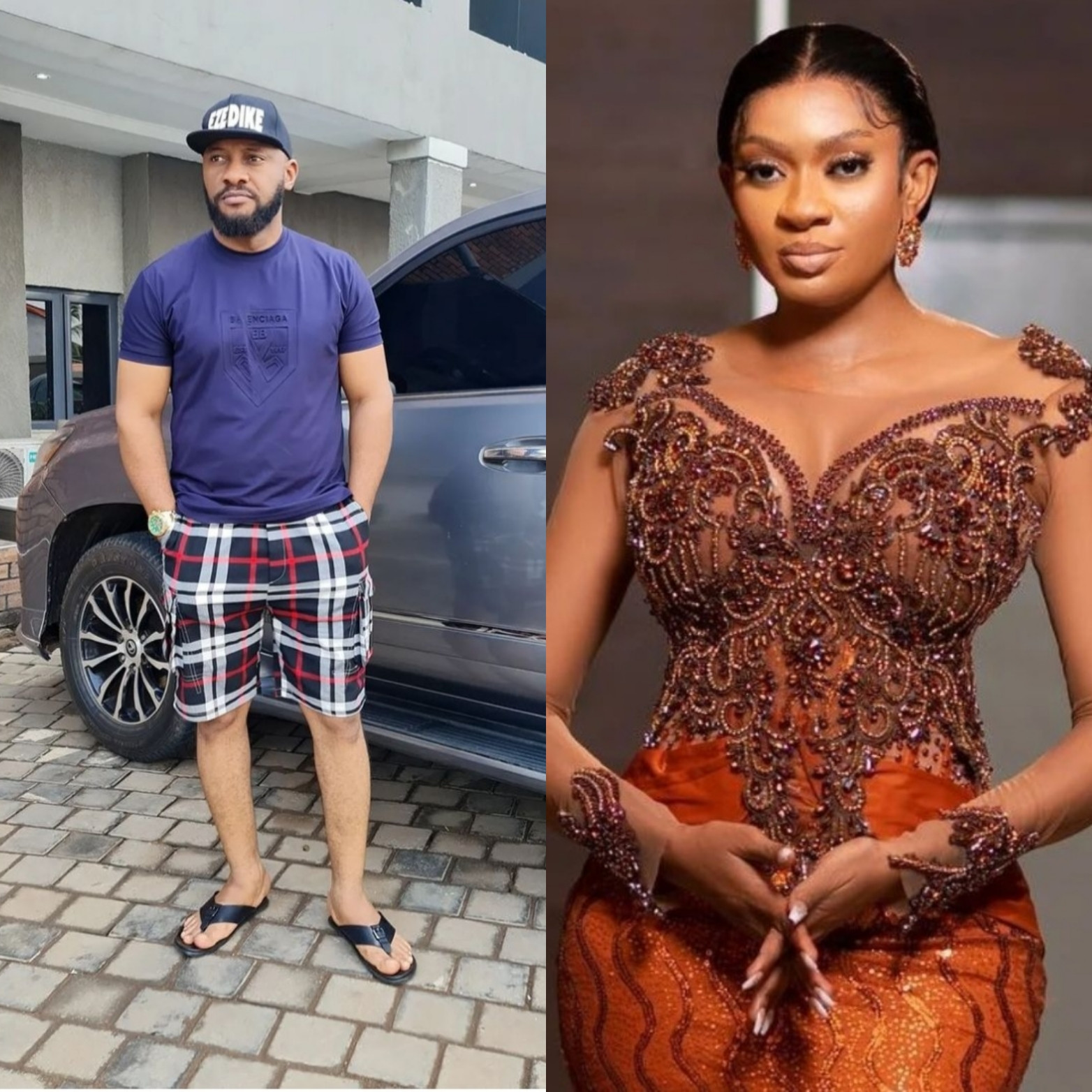 Yul Edochie has publicly apologised to his first wife, May Edochie, for impregnating his colleague and marrying her as a second wife.
Since Yul's marriage to actress, Judy Austin Muoghalu, was announced on social media, May has made it clear several times that she will never be forced into a polygamous union.
Yul, who has four children with May, has now taken to Instagram to beg for her forgiveness.
In a long epistle posted on his Instagram page moments ago, Yul acknowledged that he hurt his wife deeply but begged her to remember the 99 things he did right and forgive the one thing he did wrong.
He further stressed that he has been an exceptional father to their children.
Below is his open apology note…
"To my dear wife,
Queen May Yul-Edochie,
I acknowledge that I hurt you deeply and I've apologized to you countless times.
I take the blame for my actions.
I agree with you that polygamy shouldn't be forced on anyone.
You never bargained for it from the beginning neither did I.
But I guess life happens.
You already know the whole story.
I didn't do it to disrespect you,
I didn't do it to replace you nor because I do not love you anymore, no.
I have always loved you and always will.
I've been a good husband and a wonderful father.
SEE ALSO: 'I'II Not Be Cajoled To Accept Polygamy' -May, First Wife Of Actor Yul Edochie Speaks Up Again
I've supported all your hustle from day one, I have been an exceptional father to our children till date making sure they lack nothing and always there for everyone.
Out of 100 I have done 99 things right, hating me because of one thing isn't the best.
Nobody is perfect.
I'm not.
You're not.
Nobody is, except God.
I assure you that nobody is trying to take your place.

I have apologized to you countless times sincerely from my heart.
I'm sorry.
I've always loved you and always will.
Butuo nwanyi oma.
We can live peacefully and happily."
ALSO SEE: Nigerians Dig Up Post Of Yul Edochie Praising His First Wife, May, For Sticking With Him When He Had Nothing
This is coming after Yul stressed that he is a very proud polygamist with claims that God gave him the go-ahead to cheat on his wife and eventually marry his baby mama.
Taking to his Instagram page over the weekend the actor and father-of-5 said he married a second wife so as to give his son with Judy, a proper identity and also to calm his first wife down. His post reads:
"I'm a very proud Polygamist. With my full chest. Read Exodus 21 vs 10.

The Bible acknowledges Polygamy. It is my destiny. God directed me to do it. So I can give my son a proper identity.

Therefore it came with many blessings, Blessings for me, blessings for my wife Queen May to calm her down cos as a human being she'll definitely not be happy about it, and blessings for my wife Judy as well. I'm a very solid man of God. With so much grace."
ALSO READ: Yul Edochie Finally Speaks On Why He Picked A Second Wife, His Reasons Will Leave You Dazed!