'What An Entitlement?' -Actress Doris Ogala, Elizabeth John Slam Yul Edochie's Open Apology To Wife, First Wife, May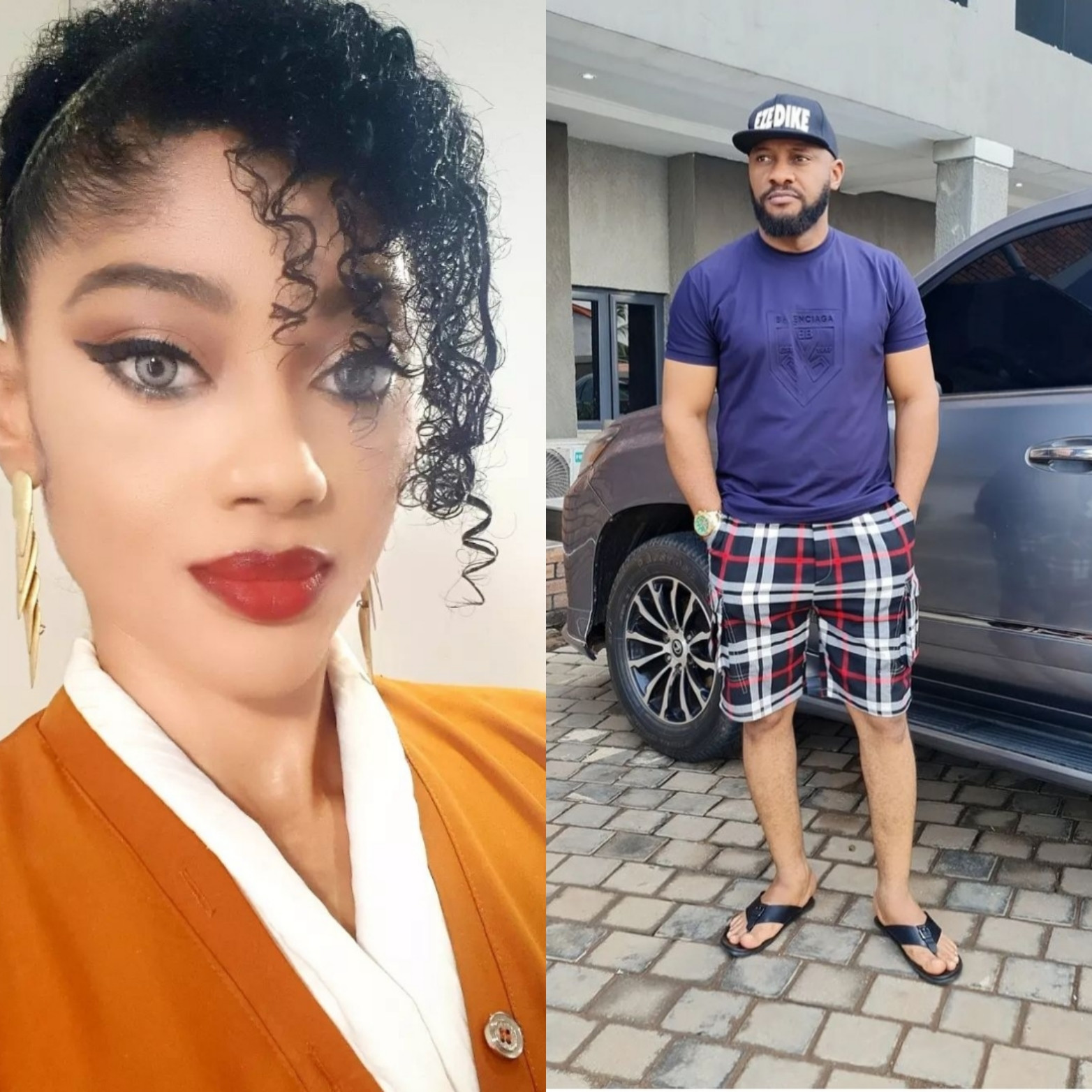 Nollywood actress, Doris Ogala and ex-wife of popular filmmaker, Yomi Black has slammed actor, Yul Edochie over his apology to his estranged wife, May.
Yul had earlier taken to Instagram to apologise publicly to May for cheating on her and marrying his mistress and colleague, Judy Austin Muoghalu (Read Here).
In his apology, Yul said he has been a great husband and father. He added that he did 99 things right and that hating him because of one thing he did wrong isn't the best. The father-of-5 went on to say Nobody is perfect, he is not and neither is May.
Reacting to Yul's apology, Liz, who announced her separation from actor Yomi Black this year, said the letter Yul wrote isn't an apology but a list of accolades rewarding himself to make him look good.
She wrote:
"This doesn't seem like an apology, rather a list of accolades rewarding himself to make him look good."

SEE ALSO: 'I'II Not Be Cajoled To Accept Polygamy' -May, First Wife Of Actor Yul Edochie Speaks Up Again
Doris on the other hand, told the embattled actor to leave his wife alone and stop trying to chase clout with the situation.
Using herself as an example, Doris noted how she is passing through similar experience and she understands how May feels.
Querying Yul over his shame, Doris advised him to enjoy his second marriage.
"@yuledochie…..what an entitlement.
Can you please allow your wife May some peaceful moment….

Without trying to chase clout always with the situation… I'm in same situation with your wife so I understand perfectly well what she's going through… Kindly enjoy the new born of your bone and flesh of your flesh….ah a…where's your shame!

Kai men will disgrace you Sha!"
ALSO READ: Yul Edochie Finally Speaks On Why He Picked A Second Wife, His Reasons Will Leave You Dazed!