Mum-Of-4, Precious Chikwendu Reflects On Year 2022 And What It Has Taught Her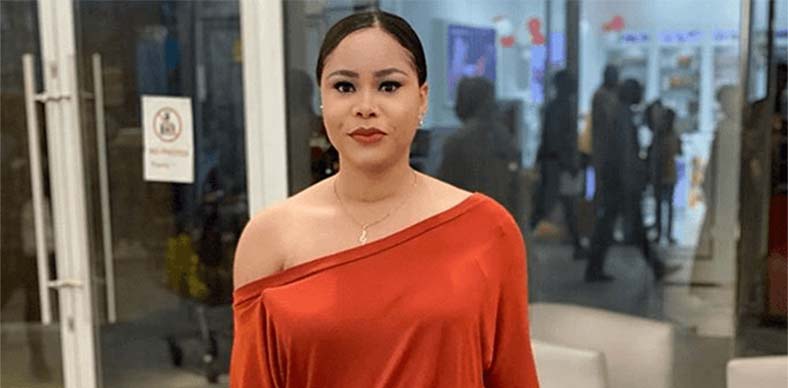 The ex-wife of former aviation minister, Femi Fani Kayode, Precious Chikwendu has opened up on what year 2022 taught her.
The young mother-of-four, who reunited with her kids month back, took to her Instagram page to reflect on the year.
In her post, Precious revealed that she has evolved this year, as she became a refined version of herself and found peace beyond comprehension.
She further disclosed that she no longer stress on things that would eventually come and have cushioned her adaptability with patience and perseverance.
Precious added that she has learned to scrutinize all emotions, not fall for her immediate desires and have learned to move on in silence.
See her full post below…
"In 2022, I evolved. A refined version of me surfaced. I found peace beyond comprehension, such that prepared me for the journey ahead. I no longer stress on things that would eventually came and have cushioned my adaptability with patience and perseverance.

I'm under no pressure or obligation to be who'm or whatever conditions and situations throw at me. I've learned to scrutinize all emotions, not fall for not immediate desires but give it time to yield to me.

I like that I've learned to move in silence and be unpredictable yet reliable. Oozing out the more you look, the less you see aura (maka ndi trying to figure her out). In totality I am the captain of my sail and will sail me to glory."
This is coming days after, Precious stormed FFK's house for Christmas celebration. Since reconciling months back, FFK and Precious have been giving many co-parenting goals as they spend quality time together with their boys.
To celebrate the festivity, Precious and FFK reunited at his palatial mansion to give their four sons an unforgettable Christmas treat.
READ ALSO: FFK's Estranged Wife, Precious Chikwendu Speaks As She Finally Reconnects With Her 4 Sons After Two Years Of Not Seeing Them
Taking to Instagram to share photos from the festivity, Precious gushed over her kids. She added that Christmas at FFK's place was awesome.
This year has no doubt been the best year for Precious, as she reunited with her four kids after 2years.
In an appreciation post to her fans, celebrities and all who stood up for her during her custody war with FFK, Precious revealed that she has reconciled with FFK.
ALSO SEE: Precious Chikwendu Narrates Severe Beating Experience From Estranged Husband, FFK In Moving Birthday Note To Her First Son 
The ex-beauty queen disclosed that though she isn't in the custody of her four kids yet, they were negotiating terms and trying to put an end to pending cases.
Precious noted how beautiful it was to spend time and bond with her sons once again after almost 2 years of being ostracized.
Precious also touched on her four hours chat with FFK where they spoke about the past 2years, had an intense arguments and disagreements. Read more here.