Celebrity Dad-Of-2, Charle Okocha Gives Reasons For Still Being Single At 47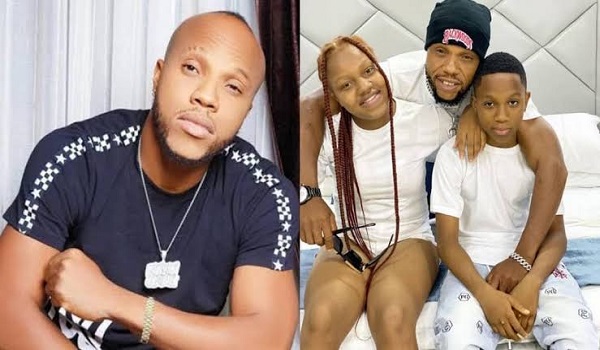 Nollywood actor, Charles Okocha, who is otherwise known as Igwe Tupac, has spoken out about why he is yet to get married.
Speaking in an interview with PUNCH, the 47-year-old doting dad of two said he's yet to settle down because he is taking his time to find the right woman.
According to him, he is focused on taking care of his two children for now until he finds a worthy woman who can take care of them.
Charles, who mentioned that he has never been married, made reference to how couples that many people see as role models split after years of marriage, leaving him wondering how he is going into the institution.
He said:
READ ALSO: 'I'm Glad I Didn't Reject Pregnancies Outside Wedlock' -Actor, Charles Okocha Talks Life As A Single Dad And Parenting Experience 
"The truth is I have never been married in my life and I am a happy man. You and I know what is going on these days, you see a couple married for a couple of years and next, they are divorced.

People you see as role models are getting divorced and when you see them you are like what is going on? These are people you have been looking up to and now they are divorced, how then do you want me to get into this marriage thing?

Some say I am not going to get married. No! Don't quote me wrong, I am going to get married most definitely, my kids are growing up, and so I need a partner that will be able to take care of their needs and mine. I will get married, but I am just taking my time.

I have two beautiful kids; a son and a daughter. At this time I am just focused on taking care of my adorable kids and that's it, and that's enough. They are my kids and they keep me motivated."