Nollywood Sweetheart, Sandra Okunzuwa Opens Up About An Experience That Made Her Despise Men For A Long Time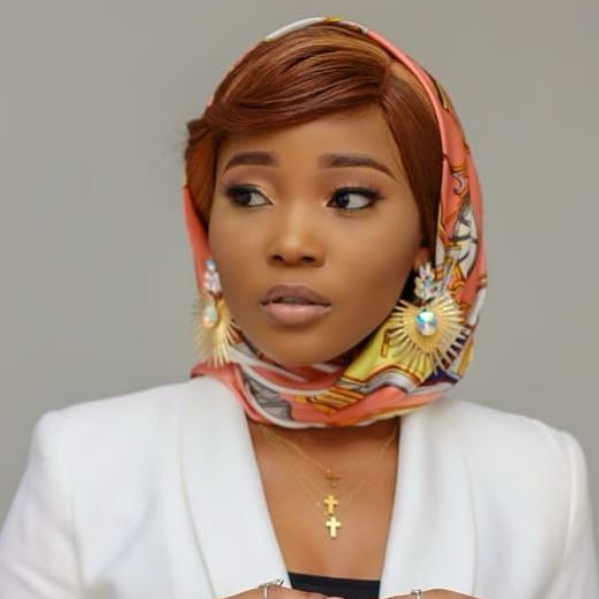 Multi-talented Nollywood actress, Sandra Okunzuwa, has opened up about a painful childhood experience that made her despise men for a long time.
Speaking in an interview with The Sun, the Edo State indigene discussed her traumatic experience with men and how she overcame the trauma.
According to the young and beautiful entrepreneur, she was sexually abused as a child and the experience affected her mental health badly.
The 26-year-old award-winning movie star said the sad experience made her hate men for a long time, but she has now healed and moved on.
She went on to reveal that she couldn't confront her abuser now that she is a grown woman because she will be stigmatised.
In her words:
SEE ALSO: Nigerian Men Who Suffered Sexual Abuse As Kids Share Their Traumatic Experiences And How The Incidents Changed Their Lives
"Sexually abused as a kid? Yes. Mental health victim? Yes. In the society we live in, people don't talk about mental health issues; they expect you to visit your pastor and you will be alright. As an actor, it is not easy. First, you will have to embody the life of different characters and personalities, the good, the bad and the terrible.

Despite what you are going through personally, you have to wear a smile and keep entertaining people because that is what people expect from you.

I think there should be a special therapist for entertainers, because it is not easy. Giving out joy to people and lacking where to fill up from.

Most people are broken; they're carrying about baggage from the past, if you don't talk about it so you can get help, you will keep carrying it about until it destroys you. By sharing your problems with your partner, you can get help.
ALSO SEE: Twitter User, Ebele, Narrates Her Vivid Childhood Sexual Abuse To Alert Parents
Lastly, being traumatized isn't a spiritual issue; it is a mental issue that needs a therapist. I will get married to my perfect partner someday. Before, it (the sexual abuse) kind of made me resent men, but I have healed from it and moved on. I am a lot better now.

Back to me being sexually abused as a kid; even as a grown woman, fully aware of my rights, I couldn't confront my abuser because it would be generalized and I'll be stigmatized."