CBN Extends Deadline For The Expiration Of Old Naira Notes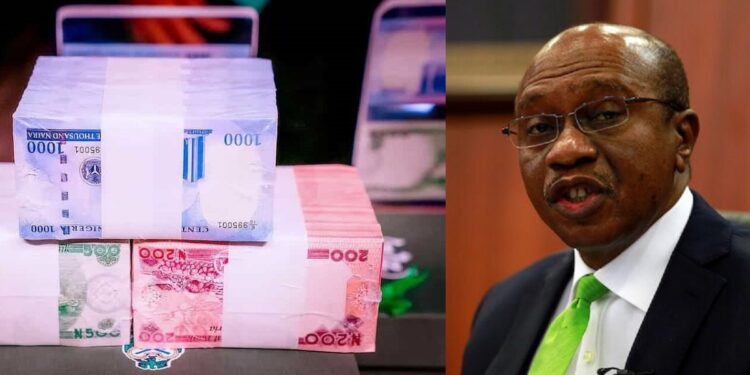 The Central Bank of Nigeria (CBN) has extended the deadline for the exchange of old naira notes by 10 days.
This was disclosed in a press statement issued today January 29.
Initially, the APEX bank stood its ground on the January 31st deadline but it has now announced that the President approved a 10-day extension to encourage more Nigerians to quickly deposit the old Notes.
According to the CBN governor, Godwin Emefiele, the new deadline is February 10, 2023. He further stated that Nigerians will still be able to deposit their old notes directly with the CBN until February 17, 2023.
Nigerians have been complaining about the inability to swap their old notes for the new designs as the January 31 deadline drew nearer.
Emefiele said following the hardship Nigerians have experienced in their attempt to access the newly redesigned notes, President Muhammadu Buhari has given approval for the extension of the deadline.
In his words:
READ ALSO: CBN Governor, Godwin Emefiele Insists No Going Back On January 31 Deadline For Old Naira Notes 
"Based on the foregoing, we have sought and obtained Mr President's approval for the following: a 10-day extension of the deadline from January 31, 2023, to February 10, 2023; to allow for collection of more old notes legitimately held by  Nigerians and  achieve more success in cash swap in our rural communities  after  which all  old notes outside the CBN loses their Legal Tender Status.

Our CBN staff currently on mass mobilization and monitoring together with officials of the EFCC and ICPC will work together to achieve these objectives.

A 7-day grace period, beginning on February 10 to February 17, 2023, in compliance with Sections 20(3) and 22 of the CBN Act, allowing Nigerians to deposit their old notes at the CBN after the February deadline when the  old currency would have lost its Legal Tender status."