BBNaija's Leo DaSilva Raises Alarm Of A Thriving Organ Harvesting Ring In Nigeria, Shares A Friend's Encounter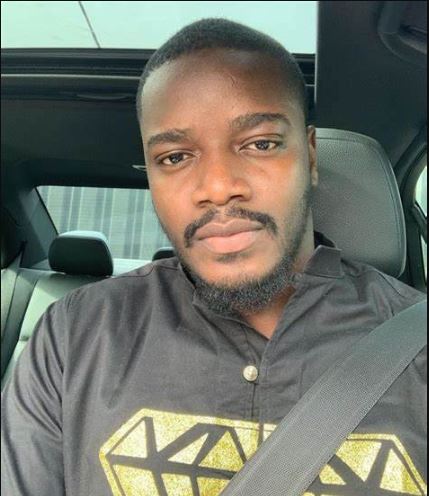 Big Brother Naija star, Leo DaSilva has raised an alarm about an organ harvesting ring thriving in Nigeria.
The reality show star who was reacting to a report on missing Nigerians, said he was pushed to go public with the claim after someone close to him almost fell victim to the antics of these organ harvesters which he claimed happened in Rivers state.
Leo tweeted;
"There is a organ harvesting ring thriving in Nigeria. Someone close to me has fallen victim and God saved him.

This is why we need to start securing ourselves in Nigeria. Security agency can't. Crazy thing is, Rivers is where my friend fell victim. He paid to save his life. Many people raised money for him."
READ ALSO: NGO Raises Alarm: 'Organ Harvesters Now Place Fake Adverts For Drivers, Maids, Nurses…' | DETAILS
Reacting, Nigerians wrote:
@Anonymous: It is not a news anymore but our govt just dey act like it is normal. Most kidnappings in the south is induced by greed and na why if U no fit pay ransom, dem go just kill U and take your organs. The ones with no iota of conscience no dey even wan go through the stress of asking for ransom, dey go just waste the person.
@Vincent: They are kidnappers, if their victims family is not able to pay the ransom, they kill the person and harvest their organ. It happens in rivers state, I'm shocked we have a governor like Wike. I heard their hide out is at etche… All victims that have similar story say they kept them at etche forest.
@Chichi: This true. A neighbour of mine was also a victim. A greedy one among them called the guys wife for ransome of 10million and the family wasn't able to raise even 50k sef and the kidnappers told him that it doesn't matter because they will still kill him and get their 10million from selling his organs. This guy saw people being butchered and their organs being harvested in his present.
He spent one week plus there…on the day he was to be killed, he noticed that the rope on his hands was loosed but he pretended and was watching until the guy in charge of killing him came and sat in his front while backing him and was getting high before killing him…he summoned courage and decided not to die like a coward.. he loosed the rope, stood up and went and dragged the matches from the guy and the knife almost cut of his fingers, he panicked and threw away the knife and ran…since it was night…the killer raised alarm and the rest joined and looked for him for almost one hour and he laid down in the bushes.. when he didn't hear their foot steps again he stood up and ran through out the knight until he heard cars passing and kept going towards the sound …got to the main road and was rescued by vigilantes patrolling the area. Mind you he was kidnapped in Abuja after boarding a taxi from Wuse to Lugbe around 8pm. He found himself in the Bush the next morning. His phone was tracked to Ebonyi state and he was rescued in the boundary between Ebonyi and Imo state. About one month later he saw a news about kidnappers and organ harvesters that was arrested and he recognised some of them as his abductors. sorry for the LONG STORY. let us all be safe out there.
@Didim: Just beware of all those roadside NGOs that offer "free HIV test" or any free blood test. While most mean well, some are only gathering a blood-type database of potential victims of kidnapping for organ harvesting to help sick, rich people both in Nigeria and abroad who are in need of spare organs.
The donor has to be a match so they just cannot pick anybody off the streets. It is the same way that armed robbers cannot attack a bullion van unless they have inside information. Kidney, lung, liver, heart and other diseases are killing both rich and poor people all over the world everyday. It is not easy to find a willing organ donor much less one that matches the blood type of the organ recipient.
Even matching blood-types can have issues. That free blood test drive that many people ignorantly patronise provides some wicked people with a ready blood-type database of innocent people. Their method beats kidnapping and killing people at random only to find out that their blood type does not match that of any of their recipients and the organs just go to waste because they have shelf life.
That database makes their "point and kill" targeted and more precise. That movie Shanty Town where that girl was butchered, the writers didn't just dream it neither do those who do it in real life just decide to give the girl her freedom. Her blood was a match for some sick person who can pay for organs. People are even willingly selling their organs. I had a colleague who told me about his younger brother that wanted to travel abroad because he saw his life here as unproductive. They were not a family of much means.
They had an arrangement with a much richer family for this dude to "donate" one of his kidneys to someone in that family in exchange for $10,000, UK visa and support in the abroad. And on the condition that the surgery will be done abroad. This was way back in 1998. They were running tests to ensure a match at the time but I am not sure if they went through with it but stuff like that has been happening forever and all over the world.
The biggest demand is from developed countries where there donating organs for money is illegal and there is long waiting list for organ donor so much that even Steve Jobs died because he was being ethical about his own transplant. Most that have money just fly to India, China or some African country to illegally source the organ that they need. Just watch the movie "Dirty Pretty Things."
Right here in UK, their rich elite are buying stolen organs from poor undocumented immigrants in exchange for cash and British passport. Illegal organ harvesting from countries like China and Nigeria on the black market is flourishing because there is a long waiting list in their hospitals. We hear of things like boatful of immigrants capsizes in Mediterranean Sea or 200 people found dead in a container in UK from heat. Which heat? Which boat capsized? Check the bodies and you will see that they have been dissected, gutted of necessary parts and sewn shut. Some corrupt government officials in the racket will shut down any request for autopsy by relatives. Which relatives self? The ones back in China or Africa who can barely feed themselves? Who do we think are the biggest buyers of human organs on the black market and why do we think there is such a big black market in places like India and Nigeria?
It is the same Oyiboland that many worship that create the demand. Nobody wants to die. But we think Americans or Europeans are not as corrupt as Nigerians but nobody wants to die. The waiting list for organs is very long. And as with any scarce commodity, there is always black market. Many poor people are selling their kidneys and part of their liver to rich but sick British elite who facilitate red passport for them as payment. Not "Leave to Remain" o but real British passport. In fact, one place that Americans and the British flock to for organs in the Philippines that even have rule of law is called "one kidney island."
Almost all the men on the island have sold a kidney for money to give a "better" life to their families. But at least those ones even had a say in being organ donor. Many Nigerians do not. We just see some nameless NGOs setting up table for "free' blood sugar testing. All they are doing is creating a database of potential donors that they can kidnap when a sick person needs a kidney or heart.
Those free tests usually abound in places like Ejigbo and Ajangbadi where the poor live so not too much fuss when people go missing, unlike rich folk who will dig until the truth comes out. If you must patronize any free test by unverified NGO that involves blood, please leave fake telephone number and address. But best to avoid them. This thing has been happening forever all over the world but Nigerians call it rituals.
Just recently we have been hearing of "bandits" going inside people's houses to kidnap them. We really think it is for ransom? And those are the ones that make it to the news. Most go unreported. Patronizing such free blood test things only exposes one to being a part of black market organ harvester's database of potential donors for some rich sick person who is willing to pay criminals any amount to help them get matching kidney or heart.