Nigerian Beautician /Actor, Success John Narrates His Experience With Older Women And How He Almost Wedded One Of Them Who Had Been Married 9 Times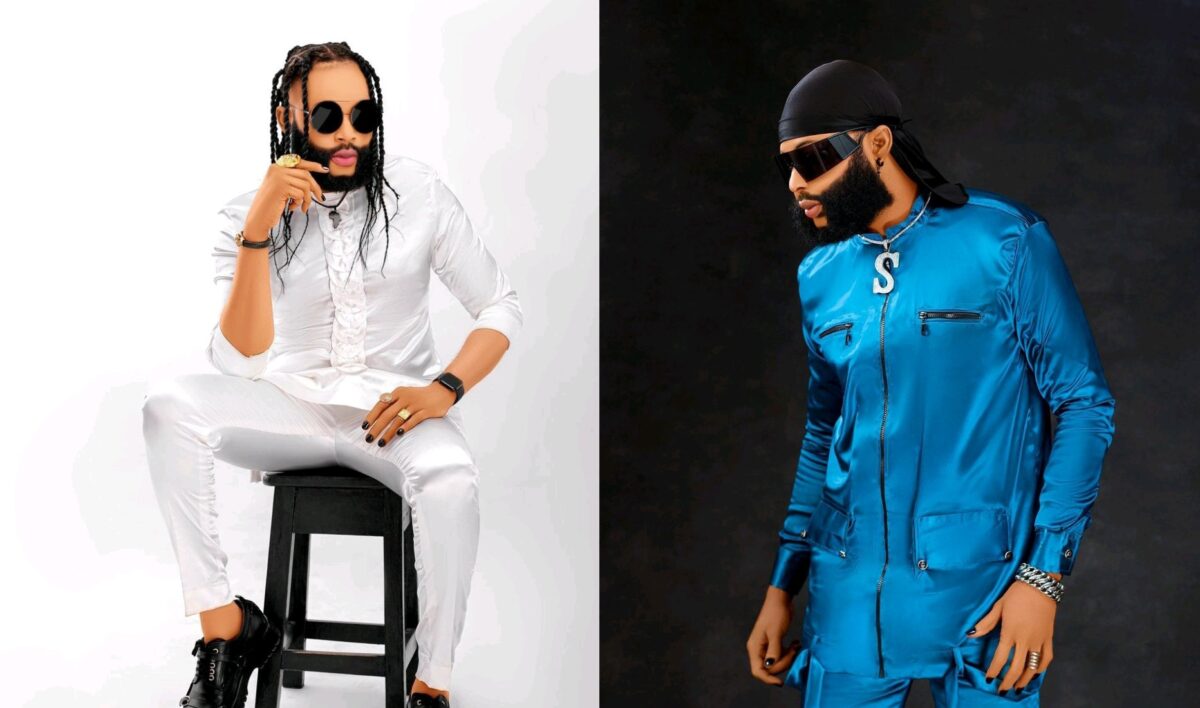 Beautician turned-actor/producer, Success John has recalled how he almost ended up with an older lover who had been married 9 times.
In a recent interview, the filmmaker was asked if he could marry a woman far older than him and the Benue State-born thespian narrated the experience he had with women before fame beckoned. In his words:
"I almost married an older woman 10 years ago. Actually, two were pressurizing and offering me plenty of money to marry them.

One was a Muslim who wanted to take me to Mecca. In her words, 'if you agree to marry me and convert to Islam, I will make you rich forever. As you can see, Alhaji, my husband, is dead'. I quickly told her to allow me think about it, and that's how I ran for my life and she never saw me again.

Afterwards, I met another elderly woman who was old enough to be my mother. At first, she came as a client and was purchasing my beauty products with a very huge amount. After a while, she requested we go for a date. It didn't take much time that I discovered she was an Echankar (Erkhist). She was very rich in billions.

She said if I agreed to marry her, she would take me to any country of my choice and make me wealthy, and I should also join her religion. She added that she had been married nine times to younger and older men, but she preferred younger guys because 'they do all the magic in bed'.

She also said what he loved most about me was my pointed nose and kissable lips. I told her to give me three days to think about it. Na so I Japa (run). So, my answer is no. I cannot marry an older woman, even one year older than me."
SEE ALSO: Mixed Reactions Amongst Nigerians to the Rising Trend of Men Marrying Older Women
Talking about sexual harassment, the co-lead actor of Celebrities said it's gradually becoming a norm in the industry.
"Although, sexual harassment is in every sector, that of Nollywood is getting rampant everyday. Personally, I haven't experienced it (sexual harassment) but I have received complaints from a lot of colleagues and friends who have complained numerous times that they've been harassed sexually; some gave in, some never did. But the trend is on.

One of my siblings is a Nollywood actress. She has been harassed several times in her bid to get movie roles and become a star. On one occasion, after she had turned him down, the producer asked her to swear with her womb, if she has never slept with anyone in the industry.

On another occasion, a director told her that the reason she hasn't become a big celebrity is because she isn't dating any marketer or producer, and she has decided to be stingy with her 'kpekus'. But that does not mean that she has not worked for many other producers and directors that didn't demand sex from her.
ALSO SEE: "They call us 'Sugar Mummies' because we are older than our husbands." – Abuja Women Protest
On my part, I have never sexually harassed any actress for roles. In a nutshell, anywhere there are good people; there are also bad people. Not everybody in Nollywood harasses actresses sexually,"
he stated.