Billionaire Businesswoman, Folorunsho Alakija Shares First-hand Experience Of How She Was Marginalised For Being A Girl To Inspire Hope For The Girl-child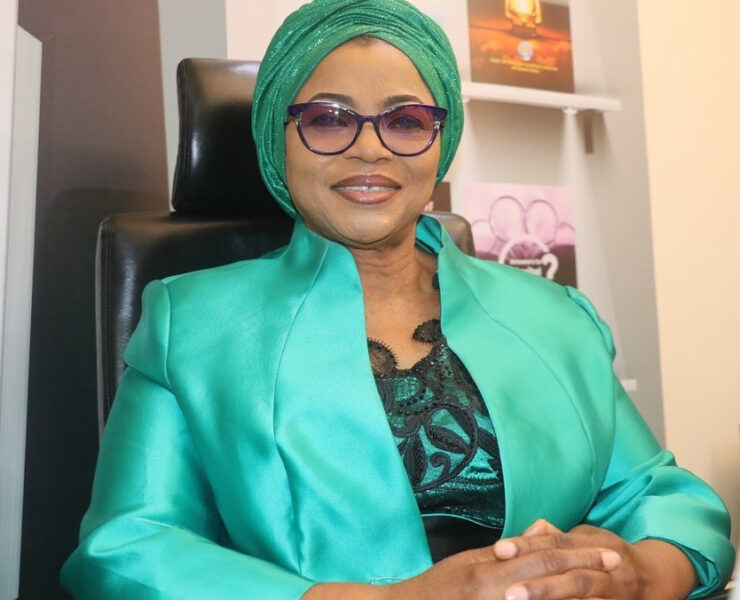 Billionaire businesswoman and clergywoman, Apostle Folorunsho Alakija, has recounted how she was marginalized for being a girl child.
The philanthropist, who is involved in fashion, oil, real estate and printing industries, in an Instagram post, revealed that she wanted to study law but her father rejected the idea and advised her to become a secretary instead.
According to the mother of four, her father had the financial capacity to fund her studies but turned her down because investing in her education, to him, would have been a waste of resources as she would change her name after marriage.
Alakija wrote;
"Growing up as a girl, I dreamt of becoming a lawyer, but my father had other plans for me. He insisted that I become a secretary instead, despite having the means to support my aspirations.

His reasoning was that I would eventually get married and change my last name, making any investment in my career a waste of resources.

Sadly, my experience is not unique. Women around the world continue to face obstacles and discrimination, depriving them of the opportunity to fulfill their potential. But this must change.
SEE ALSO: How I Achieved My Dreams Without A University Degree – Billionaire Businesswoman, Folorunsho Alakija Reveals
It is high time that society recognizes the immense value and contributions that women bring. Women are hardworking, possess the necessary skills, and have invaluable assets that can significantly benefit society. Yet, they often face unequal opportunities and discrimination compared to their male counterparts.

As a woman who has experienced discrimination first-hand, I urge you to join me in calling for change. Let us empower ourselves and each other to break free from limiting beliefs and expectations.

In my book, Folorunso Alakija Speaks, I share my thoughts on how women can shift their mindset from being part of the pack to leading it. I encourage every woman to read it and take action to make a difference in their life and the lives of others.

As we celebrate women this month, let us acknowledge their achievements and commit to supporting and empowering them. Together, we can create a world where every woman has the opportunity to pursue their dreams and reach their full potential."
ALSO SEE: "No Overnight Success Stories. It took me over 30 years…" Billionaire Folorunsho Alakija Shares Her Success Tips
See her post below,