Nigerian Clergywoman Shares On How She Became A Fool For 39 Years For Her Marriage To Work | Betty Irabor Replies Her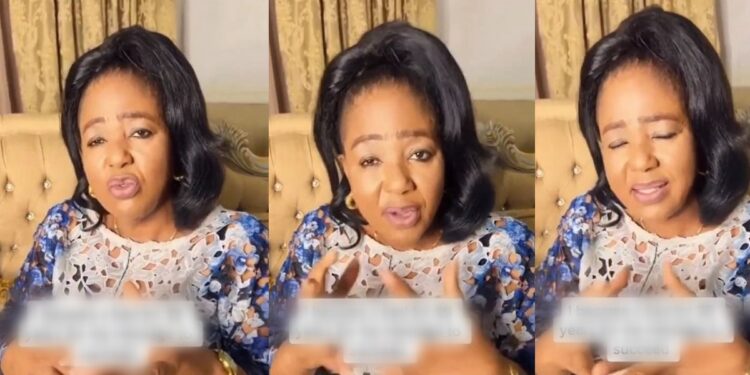 A Nigerian clergywoman, Pastor Julie, has said that her almost four decades of marriage has been successful because she decided to play the fool.
Pastor Julie, who offered marital advice to married couples based on her own personal experience of being married for 39 years in a trending video, said she had to play the fool in her marriage for it to work.
She explained that she had to learn to let go of her pride and ego and instead focus on building a strong and healthy relationship with her husband.
She advised that to sustain a marriage, one has to play the fool, even when you know you're right.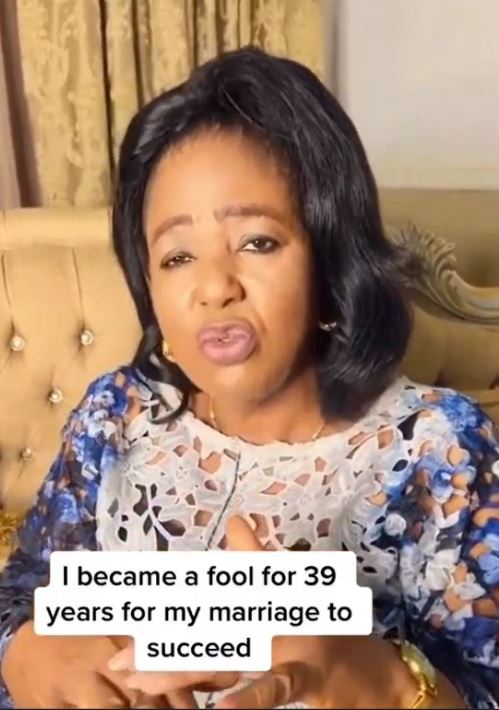 READ ALSO: The Biangtens Share Core Ingredients That Have Been Sustaining Their Marriage For 37 Years, Counsel Couples Going Through Marital Challenges
In her words:
"I have come to realize in these 39 years of being with my husband…I realized I had to play the fool for my marriage to work, playing the fool even when I know I am right.

"Foolishness in a relationship. For you to sustain your marriage, you have to play the fool. Playing the fool when even you know your right from your left. The man is claiming right, you are claiming right, it will not work."
However, popular Nigerian writer and publisher, Betty Irabor who almost has been married for almost four decades responded to Pastor Julie's revelation.
The Genevieve Magazine founder who did not seem to agree with her revelation and advice to other married couples, stated that she too has been married for 39 years but playing a fool for that long to maintain the peace was unhealthy mentally, emotionally, and physically.
ALSO READ: Betty Irabor Points Out Major Factors Needed To Build A Happy Marriage As She Marks 37th Wedding Anniversary With Hubby
She wrote;
"Eeeya. I have been married 39 years too… Playing a fool for that long to maintain peace in the name of submissiveness or respect for your spouse is unhealthy; mentally, emotionally and physically. Gosh! But if the formula is working for her marriage I salute her."