Why Nigeria is Ranked 9th Most Dangerous Country For Women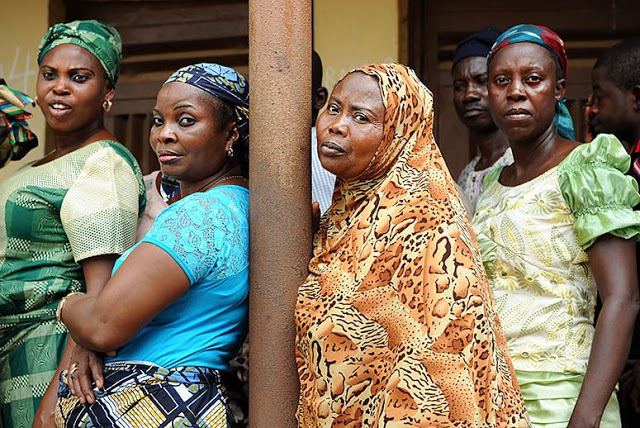 Nigeria has been ranked the ninth most dangerous country to be a woman, according to a United States Thomson Reuters survey.
Punch reports that Nigeria made the list alongside India, which tops the list, DR Congo, Saudi Arabia, Afghanistan, and Somalia, no thanks to poor ratings in cases of sexual violence, cultural practices, and human trafficking.
Top on the rank of the list of worst countries to be a woman is India. The United States of America comes next to Nigeria in the 10th position, making it the only Western nation to make the top 10.
The ranking was compiled through responses from 550 experts of foundations on women's issues from around the world, including aid workers, academics, policy experts and non-governmental organisations' workers.
Between March 26 and May 4, 2018, the Thomson Reuters Foundation surveyed 548 experts on women's issues across the globe, including academics, health workers, policy-makers, and NGO workers.
In the survey, respondents were asked to name the worst country for women in categories such as healthcare, access to economic resources, cultural practices and sexual violence, as well as the five overall worst countries for female citizens.
READ ALSO: See Why 34% of Nigerian Women Believe Wife Beating Is Justifiable
While Nigeria didn't rank in healthcare, discrimination, and non-sexual violence, Nigeria ranked sixth for (cultural) practices that were harmful to women, like acid attacks, female genital mutilation, child marriage, forced marriage, stoning, physical abuse or mutilation as a form of punishment/retribution and female infanticide.
In cases of sexual violence, Nigeria is ranked fourth on the poll, with examples of rape as a weapon of war, domestic rape, rape by a stranger, the lack of access to justice in rape cases, sexual harassment and coercion into sex as a form of corruption cited.
Nigeria is also ranked fourth position on the poll in matters of human trafficking.
India was rated the worst of all nations for "human trafficking, including sex slavery and domestic servitude" says The Hindustan Times.
The report "cited acid attacks, female genital mutilation, child marriage and physical abuse as some of the most notable dangers facing Indian women", says Newsweek.
READ ALSO: "Society is harder on women when they cheat'- Singer Simi Spotlights Double Standards in Interview
Despite the introduction of stricter laws, around 100 sexual assaults are reported to police in the country every day, says CNN. Many more go unrecorded.
Afghanistan came second, "ranked as the most dangerous country for women in three areas – non-sexual violence, access to healthcare and access to economic resources," according to Reuters.
The U.S. was the only Western nation to appear on the list dominated by developing or war-torn countries.
Although rated highly for safety from human trafficking and access to economic resources, the U.S. ranked poorly in terms of sexual assault and domestic violence – coming joint third with Syria for worst nation for sexual violence and lack of justice in rape cases.
READ ALSO: Nigerian Activist Emeka Ugwuonye Reveals Who Inspires His Fight for Women's Rights
Researchers said that the #MeToo revelations probably had an impact on the country's poor performance.
Other countries are Syria (third); Somalia (fourth); Saudi Arabia (fifth); Pakistan (sixth); Democratic Republic of Congo (seventh) and Yamen (eighth).