Why Parents Should Worry About Children Bedwetting Again After 6 Months | Paediatrician, Dr. Abdurrazzaq Alege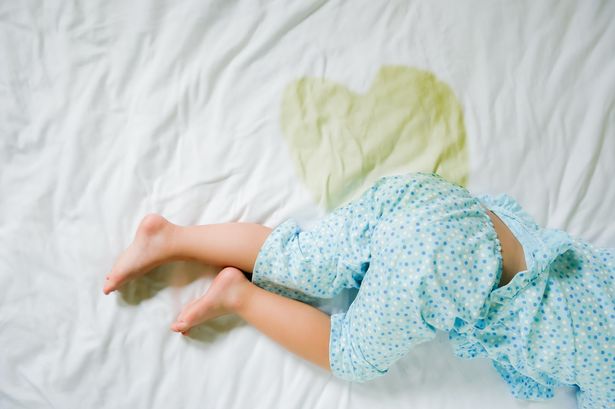 Consultant Paediatrician, Nephrology Division at the Federal Medical Centre, Katsina, Dr. Abdurrazzaq Alege, has said parents should be worried if a child that has previously attained bladder control for more than six months suddenly starts bedwetting without any obvious sickness.
The expert said although stress is a common cause of bedwetting in children, physical, emotional and sexual abuse or even neglect could make children who have attained bladder control suddenly start bedwetting.
According to him, when this happens, parents should look around the home environment, playgroup as well as school to find out the form of abuse the child is going through rather than beating or abusing the child.
Speaking in an interview with PUNCH HealthWise, the paediatrician said parents need to support their children's bedwetting by all means. 
He said that after attaining bladder control, bedwetting in children has a lot to do with emotional imbalance. Alege explained,
"It majorly has to do with emotional imbalance. This could follow a traumatic experience as seen in Post-Traumatic Stress Disorder such as sudden deprivation of loved ones, witnessing a devastating event e.g fire or road traffic accident. 

"Others could be in form of abuse which could be physical, emotional, sexual abuse, or even neglect. This is more common in children with secondary forms of bedwetting. 

"A parent should worry when a child who has previously attained bladder control for more than half a year suddenly starts bed-wetting without any obvious sickness.

"One should look around the home environment, playgroup as well as the school. Tell-tale signs could include withdrawal from activities, moody appearance, loss of appetite, or poor school performance.

"Where the abuse is perpetrated by the parents, it may be difficult to make a diagnosis on time. Therefore, the teacher also has a big role to play to unravel the problems."
SEE ALSO: Asiri Comedy Shares His Bedwetting Story To Warn Parents Not to Stigmatize Their Kids
The child health expert cautioned parents against the risk of beating or abusing their children's bedwetting, warning that it will only worsen the problem. He added:
"A very important thing for parents to know is that bedwetting is neither the fault of the child nor that of the parents. 

"The aftermath of the abuse may persist even after the bedwetting resolves. The child may develop low self-esteem, depression and develop poor academic performance. 

"Parents are strongly advised to desist from punishing or abusing children who bed wet but rather, they should provide all the necessary support to help them overcome the problem."
Alege affirmed that bedwetting is a curable disease, noting that most cases of bedwetting resolve spontaneously without any intervention. The paediatrician said,
"Some affected children may have developed psychological complications during the period of bedwetting. All these have to be addressed."
ALSO SEE: When Bedwetting Becomes A Problem Requiring Immediate Attention | Paediatricians
Commenting on the treatment, the physician said treatment options available vary from lifestyle modification, psychotherapy, alarm treatment, and drug therapy.
"Lifestyle modification is usually tailored to advise on fluid intake and voiding (urinating) pattern.

"Fluid intake at night should be reduced generally. It is usually prudent to ask the child to urinate in the morning, at least twice during the school day, after school, at dinner time and just before turning out the lights and going to sleep,"
the paediatrician said.
According to an online health portal, WebMD, emotional problems cause children to bed wet after attaining bladder control.
"A stressful home life, as in a home where the parents are in conflict, sometimes causes children to wet the bed. Children who are being physically or sexually abused sometimes begin bedwetting,"
WebMD says.