'Be Very Selective Of Food And Drinks Brought To You At Parties' – Governor Obaseki's Aide Advises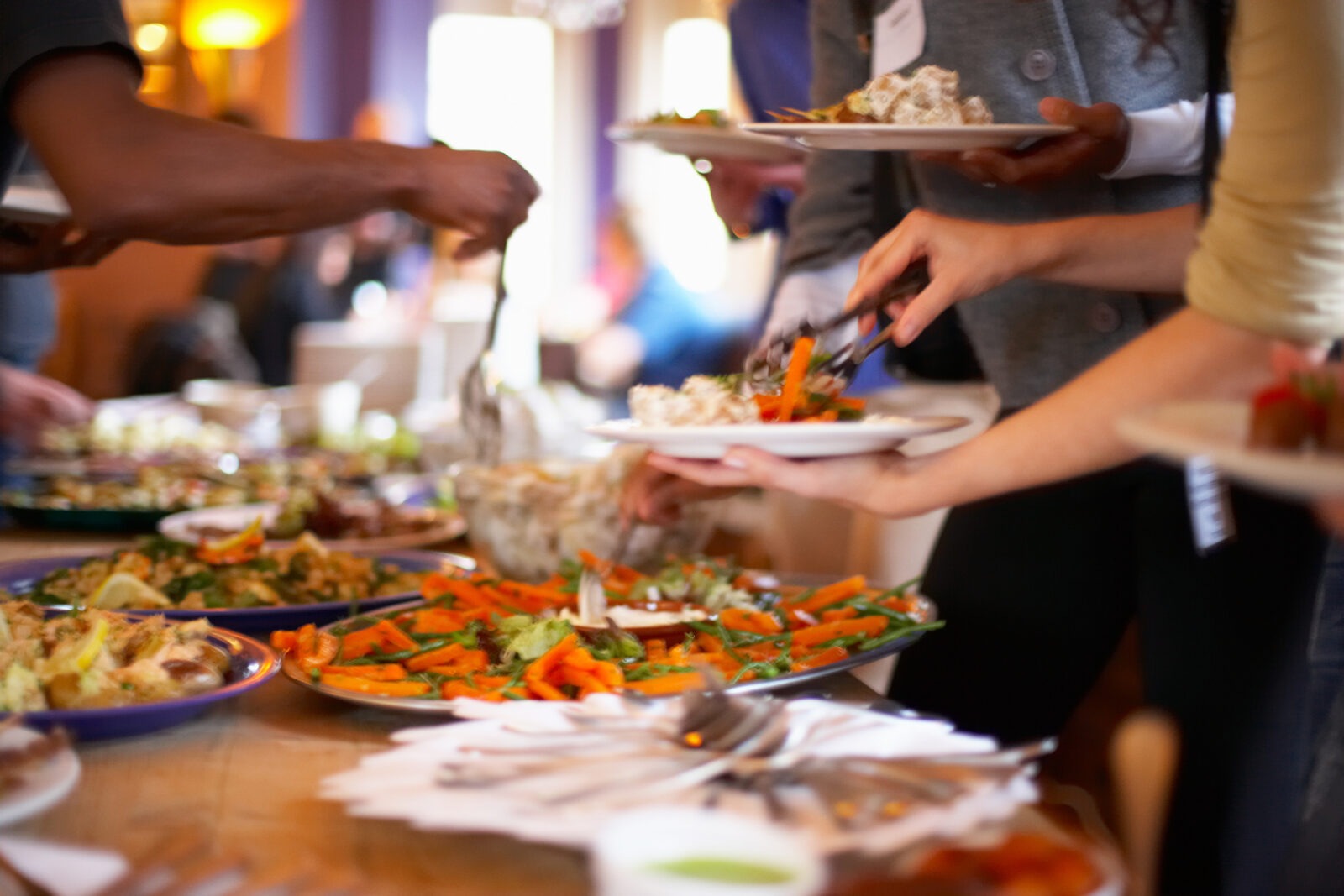 The Senior Special Assistant on Digital Media to the Edo State Governor, Igunbor Sarah, has issued an advise to people who attend parties or special occasions.
According to Sarah, people should select foods and drinks randomly at parties instead of the ones assigned to them. She went further to reveal why she gave the advise.
In her words:
"Be very selective of food and drink assigned and brought to you in parties and special occasions. If you can, pick food and drinks randomly from the ones which aren't meant for you if you must eat or drink. The wickedness of Man knows no bound. Be Careful for Nothing."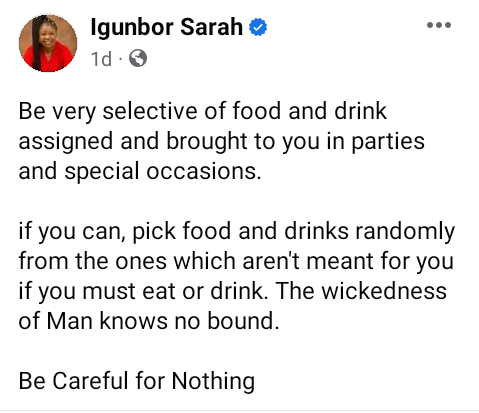 READ ALSO: There's A Serious Cause For Concern For Everyone Who Buys Food From Vendors | Read As Nigerians Share Their Awful Experiences
Reacting to her post:
One @Perez wrote:
You're informing us to be careful …and quoting for us be careful for nothing. What's going on aunty? Also by taking food that's not yours you know you can eat some one else's problem, I believe the best message would be put your trust and life in Christ a watch man Watches in vain if they lord doesn't watch over him. Seek Christ and have peace, God's beloved people. Happy Sunday. With Christ in your life you'd be careful of nothing because he lives in you. Even the poison would be a food prepared before you in presence of your enemy… as in they would put big meat believing it would be your last supper but…greater is he…
@Debby wrote:
@Bolingteen added:
Yes, Your eyes have seen it my dear. The occultic ritualists are everywhere using every means to kill people. It is either they target you personally and send someone to give you the food or drinks or they attend your occasion with money in an envelope loaded with witchcraft and blood. All you need do is pray over it or let your priest or pastor pray over it seriously before you use it if you know you're not spiritually built strong from birth. Those who God built strong from birth use it and nothing happens. Everybody is not equal even before God. Take it or leave it. I don talk finish.
@Patrick:
If u like select randomly, Edo people can still poison u spiritually. This is their job.