Reality TV Star, TBoss Issues Strong Advice To Nigerian Mothers With Toddlers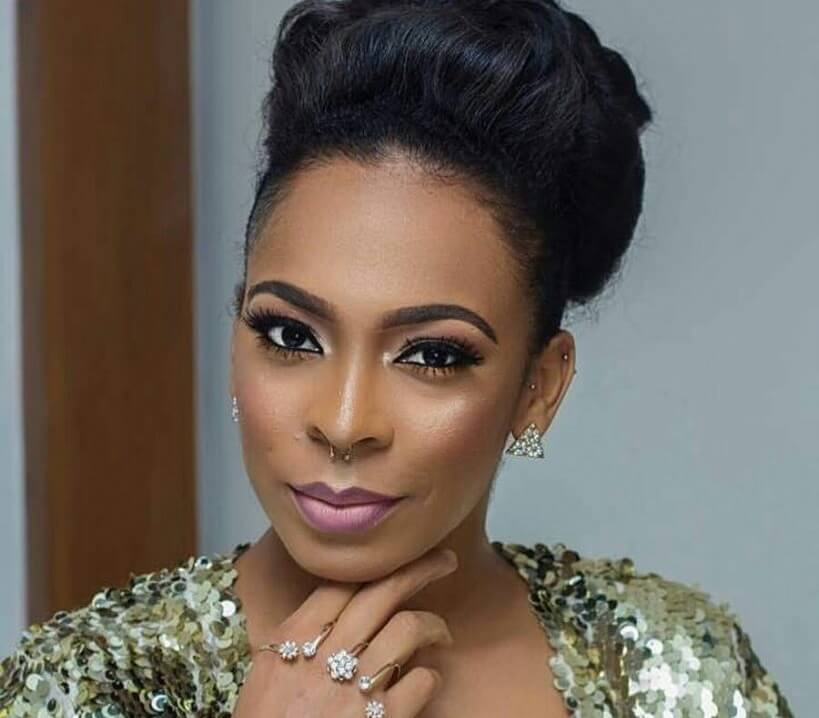 Tokunbo Idowu popularly known as TBoss has issued a piece of advice to mothers regarding their choice of outfits when going on outings with their toddlers.
The beautiful mother-of-one on her Instagram stories noted that a mother must have nice underwear on before leaving the house with kids for an outdoor function.
According to the former Big Brother Naija housemate who also has a three year old girl, kids are capable of making mothers engage in all sorts of unimaginable things which can eventually be embarrassing if care is not taken.
She wrote:
"As a mother with a toddler, one thing you absolutely must do, if you like don't comb your hair, have no make up on, don't brush your teeth, forget your wig, that's fine. But under NO circumstance should you leave your house without nice underwear on.

"Trust me I know what I'm talking about. These kids would make you run, skip and raise your shirt or dress. If you like go out with tear year pant or no panties at all, Na you sabi. We might see ya yansh on social media and me Sef go follow laugh you cos I don tell you."
SEE ALSO: Tokunbo Idowu 'TBoss' Writes On Her Many Struggles With Being A Single Mom, Unmarried At Age 37 As She Wishes Herself A Happy Father's Day
TBoss in an Instagram post, some months ago, revealed how she felt the first day she took her daughter to school and saw how unkempt some mothers who also brought their kids to same school looked.
According to her, she wondered why mothers wouldn't find spare time to tidy up themselves before leaving home for school runs.
ALSO SEE: From Being Electrocuted In The Shower To Bleeding For Months During Pregnancy: TBoss Recounts Unpleasant Experiences As Her Cute Daughter Turns 2
She wrote,
"Confession Time: The 1st week I enrolled my child in school I saw a couple of moms come drop off their kids and they were looking seriously disheveled.

In my mind I was like- couldn't you put some effort woman. I mean I make sure to wake up early enough to make Starr's breakfast, lunch, snack, shower and fix her hair, shower myself, dress up and make sure I smell good then drive her to school."
She further explained that within a few weeks, she found herself in the same position as other mothers that she was criticizing.
She noted that she wants her story to make people stop judging others because no one knows what the next person is going through.