Mum's Very Honest Post About Giving Birth To Her Second Baby Earns Other Mums Nod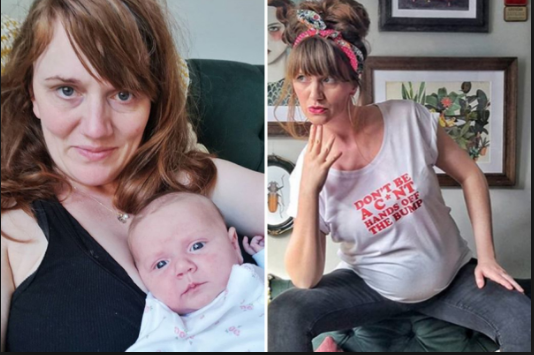 https://www.instagram.com/p/ByNrF4CpLKR/
A straight-talking mum from North London has an almost picture-perfect Instagram, featuring dozens of shots of interior design but she changed her mind and converted her Instagram to a candid one after she learnt to come to terms with her motherly travails, and in good spirit too, after she conceived her second baby.
The blogger has now attracted thousands of followers to her Instagram owing to her incredibly candid posts about the difficulties of motherhood. The mum behind the account is named Victoria but better known as 'The Crafty Fox' on social media. The mum-of-two shares her "unfiltered thoughts" and attempts to normalise taboo topics.
The 36-year-old recently gave birth to her second child, a little girl, and has not held back discussing the impact newborn Edith has had on her lower half – even going as far as to brand the baby the "anus impaler".
READ ALSO: 10 Ways Your Second Pregnancy May Be Different From Your First
Nestled amongst the beautiful bedding and pretty pink bathroom photos are snaps that bring you crashing back down to reality – and leave you laughing out loud. That's because they show the totally unglamorous truth about parenting and what happens to your body after you've pushed a baby out of it.
In one post, she wrote:
After a long and heavy minged wait, I am thrilled to finally introduce the latest addition to the Crafty Fox family; baby Edith Margot.

This beautiful little bean smashed her way through my cervix like a well oiled cannon, taking out 95% of my labia and bringing with her a rather unsightly anal sibling; my third surprise child – Herbert the horrific hemorrhoid.

What a shock for hubs to discover the little fella making his escape from my bulbous botty whilst he attempted to catch the cascade of labour induced poo pouring gracefully out of my spread eagled cheeks.

Despite his best efforts to preserve my dignity (he failed) and contain the cheeky monkey (he couldn't), Bertie, as we affectionately call him, proved to be a very determined nugget and officially entered this world on the 21st May, weighing in at an impressive 2.3lbs of bum meat.

It's been an emotional 12 days together but I think it's fair to say, he's changed my A hole forever. Now to find a lifetime supply of anusol and Bertie and Edith their first matching outfits.
READ ALSO: Expecting Mom, Anne Hathaway Gets Real About 'Painful' Struggle To Conceive Second Baby
Speaking to MirrorOnline about her account, the mum-of-two who works in the public sector, explained that she started it two years ago as an interiors account, but soon got bored.
"I started my account on maternity leave and at the time my interest was most definitely rooted in interiors

But I quickly found that the more I spoke frankly about my day to day experiences of parenthood and shared funny anecdotes with my life, the more it resonated with my followers.

Eventually, I just got really bored of posting the same five angles of my living room over and over as well as getting frustrated with the unrealistic portrayal of perfection that's so frequently shared Instagram.
She said.
See her original post below: