Two Years After, Chrissy Teigen Is Sharing The True Story Behind The Loss Of Her Third Baby, Jack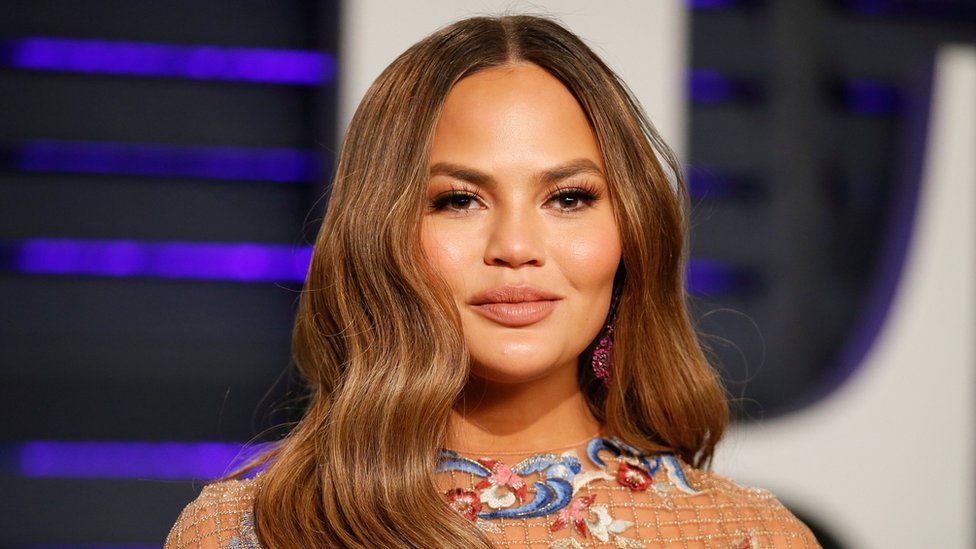 American singer, John Legend's wife, Chrissy Teigen is sharing the real story behind the loss of her son, baby Jack.
Speaking at social impact agency, Propper Daley's "A Day of Unreasonable Conversation" summit Thursday, Teigen revealed that the miscarriage she said she had two years ago was actually an abortion.
In September 2020, Teigen and her husband revealed that they lost their son at 20 weeks, as a result of a pregnancy complication, calling it a pregnancy loss.
The couple, who share Luna, 6, and Miles, 4, were open about the loss of their son. At the time, the loss was described as a miscarriage, and she shared emotional photos from her hospital bedside.
But Teigen has now revealed that during the time, she and husband "had to make a lot of difficult and heartbreaking decisions", one of which was choosing to save her own life after discovering that her pregnancy was no longer viable.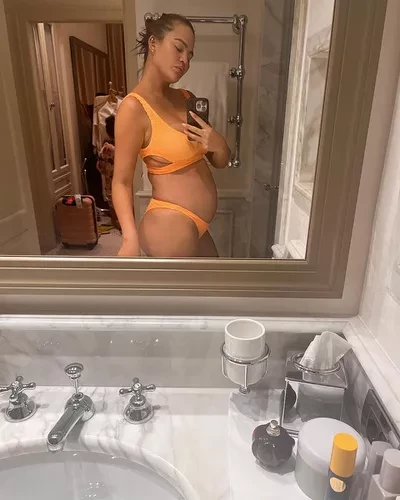 The expectant mother of three explained:
"Two years ago, when I was pregnant with Jack, John and my third child, I had to make a lot of difficult and heartbreaking decisions. It became very clear around halfway through that he would not survive, and that I wouldn't either without any medical intervention."
Teigen, 36, said she had only recently come to accept the procedure as "an abortion to save my life for a baby that had absolutely no chance". She said:
"Let's just call it what it was: It was an abortion. An abortion to save my life for a baby that had absolutely no chance. And to be honest, I never, ever put that together until, actually, a few months ago."
Her comments come in the wake of the US Supreme Court's recent decision to overturn the Roe vs Wade ruling, which has allowed states to block abortion access.
The model and TV personality said she had discussed the ruling with her hubby, and expressed sympathy with people who have to make a decision to have an abortion, when her husband made her realise that she had in fact been one of those people.
SEE ALSO: Distraught Mum, Chrissy Teigen Pens Heartbreaking Essay As She Reveals What Happened On The Morning Of The Day She Lost Her Third Child, Jack
Teigen recalled:
"I fell silent, feeling weird that I hadn't made sense of it that way. I told the world we had a miscarriage, the world agreed we had a miscarriage, all the headlines said it was a miscarriage.

And I became really frustrated that I didn't, in the first place, say what it was, and I felt silly that it had taken me over a year to actually understand that we had had an abortion."
Several weeks after losing her baby, Teigen wrote a moving post explaining that she had been induced to deliver Jack at 20 weeks after being diagnosed with partial placental abruption.
Placental abruption is when the placenta starts to come away from the inside of the womb wall.
She recounted how her bleeding had become heavier and she went into hospital, where doctors "tried bags and bags of blood transfusions", but they had no effect.
"After a couple nights at the hospital, my doctor told me exactly what I knew was coming – it was time to say goodbye,"
she wrote.
Interestingly, Teigen is currently pregnant again. In her August post announcing her pregnancy, Teigen shared how scary it was to go public with her pregnancy after such a devastating loss nearly two years ago.
ALSO SEE: Distraught Mom, Chrissy Teigen Shares The 'Frustrating' Way Pregnancy Loss Has Changed Her Body
"The last few years have been a blur of emotions to say the least, but joy has filled our home and hearts again.1 billion shots later (in the leg lately, as u can see!) we have another on the way,"
she wrote alongside a picture showing off her bare bump.
"Every appointment I've said to myself, 'ok if it's healthy today I'll announce' but then I breathe a sigh of relief to hear a heartbeat and decide I'm just too nervous still.

I don't think I'll ever walk out of an appointment with more excitement than nerves but so far, everything is perfect and beautiful and I'm feeling hopeful and amazing."
"Ok phew it's been very hard keeping this in for so long!" she concluded her post.