Nigerian Actress Sandra Anire, Mourns Her Friend Who Died While Resisting Rape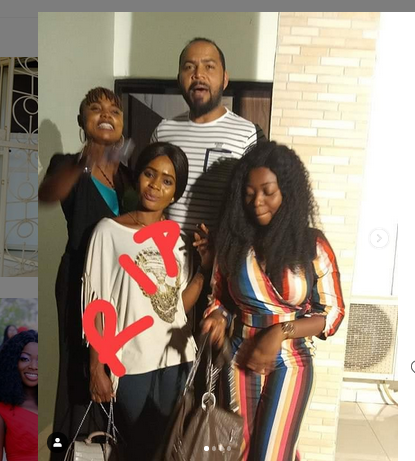 Another woman has been reduced to a mere statistic of domestic violence while resisting a rape attack by a trusted ally according to Nigerian actress, Sandra Anire.
A study released in 2018 on the International Day for the Elimination of Violence Against Women found that of 87,000 females murdered in 2017, around 50,000 were murdered by people they know — presumed loved ones.
READ ALSO: Why It Is Evil To Assault Your Wife – Pastor Joshua Adeoye Speaks For Women
The actress in her post said her last photo with her friend was only a few days ago but she met her untimely death after she offered to help a male church member who claimed to be stranded and in need of a place to pass the night.
According to Sandra, her friend made some phone calls to friends who she hoped could help house this church member for the night, but when she did not get any positive feedback, she offered him her own place to pass the night in.
READ ALSO: Young South African Girl, Shonti Narrates Mom's Reaction After She Was Raped And It Is Dumb-Founding
Sandra narrated further that, the following morning, her friend's guest tried to rape her, things got out of hand when the deceased would not budge, an ensuing scuffle sadly led to her friend's passing away.
Read her full account below:
"This was how my friend want to render help and the guy killed her all in the name of adultery, according to the story, the guy called her that he was stranded that he needed a place to sleep,

she called people who she thought could help but all to no avail, with her kind heart, she decided to help him since it was just for d night ,

the next day, he tried to sleep with her which she refused and now led her to death, what a wicked world, my friend is gone, she's gone gift is dead,

all in the name of helping a church member or friend,her dreams has been chattered , this was our last picture together with @ramseynouah gift you are gone rest in peace, your goodwill now led you to death……. Rip my good friend"
The actress did not give the name of her deceased friend or any accounts of police involvement in the matter.
See original post below:
https://www.instagram.com/p/Bt_ADyFlMTf/