Cubana Boss, Chibuike Okechukwu, Counts His Achievement As A Dad And It's Not What You Would Expect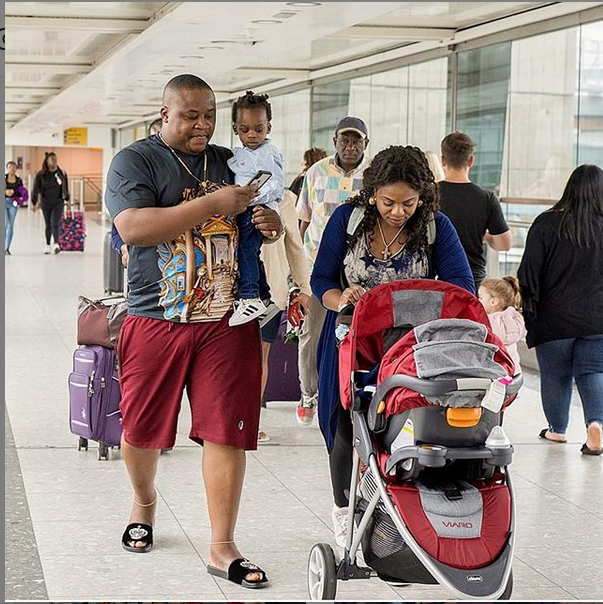 https://www.instagram.com/p/BuYZNLHA3xJ/
Nigerian dad, Chibuike Okechukwu famed among celebrities and night life lovers for his Cubana hospitality business has taken to Instagram to mention his greatest achievement as a father and it is not what you would expect.
READ ALSO: 21 Years After His Dad Taught Him To Do This, Nigerian Dad-Of-Two Usman Shamaki Turns Hero
Everyone knows; it is no secret that Nigeria as a country is struggling on many grounds, plagued with inefficient systems that stunt the standard of living of her citizens.
But, it is not what it used to be.
A lot has changed especially with education and the advent of social media, much more is happening to get the country where it should be, yet migrating remains a lifelong dream for many Nigerians.
READ ALSO: Teju Babyface On The Birth Of His Set Of Twins and Fatherhood
The dad-of-two Chibuike surprisingly mentioned his greatest achievement as a father as making sure he had his children birthed outside Nigeria.
He claims having your children born in Nigeria robs them of many good and it just is not worth the trouble. He stated his view in an Instagram post and encouraged other Nigerians who can afford it to do same.
He wrote:
"My Greatest Achievements Was Making Sure My Kids Never Had Their First Breathe In Nigeria????????

It's Not Worth It To Make Your Kid A Nigerian????????

Unless Say Money No Dey"
It will be hard to fault the dad on his preference because he does have an argument considering the Nigerian political and elite class do not find Nigeria suitable enough for themselves and families for medical care or education.
The only question here is , where does the poor man who cannot afford expensive trips go? Fixing Nigeria apparently is the only way out for Nigeria because in the end, home is home.
See original post below: