COZA: "Busola is ready for the consequences of her rape allegation against pastor Biodun Fatoyinbo"- Chude Jideonwo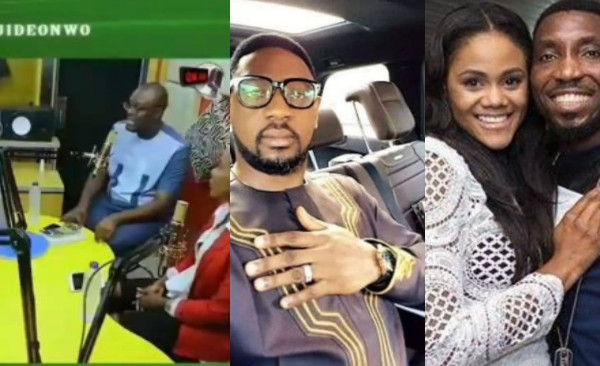 Chude Jideonwo, the media personality that held the explosive interview with aggrieved celebrity photographer Busola Dakolo, has revealed that the mum-of-three is ready for the consequences of the 'tell-all session'. In the shocking interview, Busola who is also the wife of Timi Dakolo narrated how Pastor Biodun Fatoyinbo of the Commonwealth of Zion Assembly allegedly raped her when she was a teenager and trusted him as a father figure and spiritual guide.
In an exclusive interview on Linda Ikeji TV's 'On Air' show, the media personality said that those alleging that the rape allegation is a difficult thing to prove and shouldn't have been brought up since it happened a long time ago, are enabling rapists.
READ ALSO: 'COZA Pastor, Biodun Fatoyinbo raped me'- Timi Dakolo's Wife & Mum-Of-Three, Busola, Says In Shocking New Video
Chude also pointed out that the Jurists who placed the statute of limitation on rape above 20 years understand how grievous the crime is. According to him, most rape victims won't go public with their experience until they find peace which is why some rape accounts take a long time to be shared.
Also insisting that Busola Dakolo is ready to accept the consequences of the case, he added that the message to rape victims should be that it is not their fault and that is where most mothers have failed.
READ ALSO: COZA Rape Scandal: Timi Dakolo Declares War Against Biodun Fatoyinbo After Armed Men Stormed His House | See Details
The media personality also dispelled claims of the rape allegation being an attempt to pull down the church by explaining that Jesus was quoted saying in the Bible to have said;
 "he will build his church on the rock and the gates of hell shall not prevail against it."
 He affirmed that there is nothing anyone can do that can pull down the church.
Watch the video below: