Story Of Activist & Mum-Of-Two, Sonia Obi-Okodo Buttresses Why Parents Ought To Be Wary Of Living With Relatives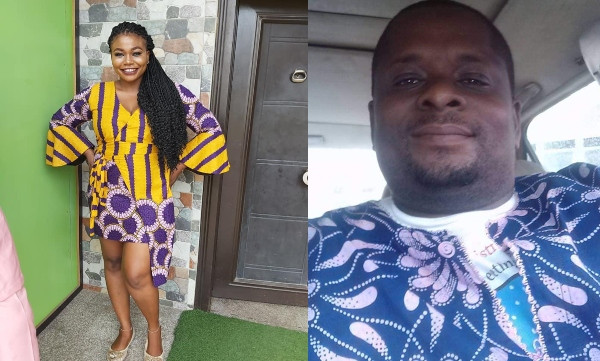 A Nigerian activist has taken to social media to expose an uncle who sexually abused her when she was a child. The activist and mum-of-two Identified as Sonia Obi-Okodo revealed that about the age of 5 years, the uncle whose name she gave as Ebubedike Obi, made her perform oral sex on him. Obi whom she revealed in her post to be her father's half-brother had convinced her that ingesting his semen would help her grow big and strong; he then rode her on naivety to subject her to performing sexual acts on him from that age.
In her lengthy post that has left social media buzzing after she took to the Facebook platform to name and shame Dike, she revealed how her uncle's actions back then turned out to affect her gravely and how paranoid she is as a mum-of-two.
READ ALSO: Celebrity Dad, Dotun Kayode Questions Who Is In Charge When Parents Go To Work As He Narrates His Vivid Childhood Sexual Abuse
Sonia who described her father's half-brother as a huge man revealed that he threatened to kill her father if she ever told him the truth about what was going on between them. She revealed that even though she eventually did and he was sent away, the effects of the abuse had taken a toll on her mentally, academically and spiritually.
She credits her healing to her sessions with a therapist who helped her deal with the stress and bad traits she picked up as a result of the ugly; it is for the same reason that Sonia says she has chosen the path of activism, to protect and get justice for victims of child sexual abuse.
She wrote:
Here lies the Face of the evil who took my Childhood and left me almost damaged. 
Dike Obi My Father's half kid Brother who he brought to Lagos to give a better life. Enrolled him in the Prestigious Kabe College in Festac. He and my Uncle Chukwudi were given nearly equal opportunities.

Uncle Chukwudi would grab the opportunity he was given and run with it. Drunk in Focus and Determination. He won his Race. He achieved.

Ebubedike on the other hand didn't use his opportunities, His gratitude to my Parents for all the time and money Invested was to be a social Deviant and start to Abuse me sexually.

I cannot remember the exact day but I remember being spanked by my elder sister for something I did. I was around 5 years old.He called me aside and told me he had something that could make me grow big. I will be unbeatable. Imagine the Joy in my little eyes as I saw my self as the new Cat woman of the Obi dynasty.

The first time keeps ringing in my head like church bell. He pulled down his trouser(He was never one to wear shirts at home) ,Brought out his Manhood and commanded me to suck. He ejaculated in my mouth and asked me to swallow what he referred to as "Yoghurt and Milk"(Semen). I did. I wanted to grow big. I didn't know it was wrong and I was just 5. It progressed to "Blue films" and asking me to watch and learn from those women in the movie. I did. I wanted to grow big

REALIZATION: My Parents always said only the guilty hide. One day, during the milk extraction and swallowing exercise, The gate moved. The speed at which he got up,wiped my mouth and adjusted everything made him look like the speed of light. I wasn't sure why since he was nourishing me to grow but I kept mute.

Next up, my eldest got spanked by my aunt. She was crying so much and I went to him to ask if he could give her some milk to grow big. The way he screamed at me,I could feel the fire from his eyes that flowed to his lips as he threatened me. He said he would kill my daddy. My dad has a small frame ,this ebubedike is tall and huge,He would kill my father (I thought in my little mind). I and my Father have a bond. I am daddy's girl. So saying that,He got my attention.

OPENING UP: Years went by and he continued,this time forcing his way with his fingers through my innocence. Then One day, I asked my cousin Ogechukwu " Am I growing big? I mean I still get spanked up and down. She looked at me,laughed and said" You look your age na" Hey God! After all the milk and yoghurt? Then I opened up. I told her everything. Oge,went from red,to purple, to Pink and back to her fair complexion. She was silent. I don't remember how it went but I know he left our house for good shortly after.

EFFECTS: My studies failed woefully. I was distracted. Addiction to Ponography,Emotional imbalance. I was a troubled teen. I had the worse kind of bitterness that no one understood. They say your anger no fit boil stone. My temper could boil a rock.A little confrontation would lead to the worse kind of Physical abuse from me. I was Judged. No one understood. People said I was possessed. I trusted no one. I grew up Fast.
This abuse opened me up to more abuse. I got married and as I watched my children grow,I became paranoid. I was diagnosed with PTSD. I had relapses,Suicide Ideations. I would stay weeks without seeing my kids or having a bath because I just want to die. Tobore Anne got me help. Tobore Mit Ovuorie got me Free sessions for therapy and I got my drugs at absolutely no cost. I was ashamed of my past but I learned to speak. I got redemption.

I found out Ebubedike had abused other kids after me,Boys and girls. Some my Cousins,others relatives. Unfortunately, he lives with his underage daughter and I fear she might be a victim. I beat myself up for not speaking earlier. Maybe my cousins and other kids would have been saved or maybe not.Some have been bullied to silence like they have been doing in recent times to me. So I speak for others. NEVER AGAIN!

I have decided to advocate against child sexual abuse and rape because I know the pain and psychological problems it brings.

I want to say a big thank you to all those who held my hands when I was struggling. Nedy Mathias Mmiliaku Genevieve Olu Bunmi Mazel TovKingsley Ughe Linda Ibezim Linda Ozuluonye Anene-Daniels Chizoba Ibeto Ekezie .Words wouldn't be enough to say thank you. Your words of encouragement have held me up to this point.

Vanessa Koby thank you for telling everyone to allow me handle this the way I would choose. I am grateful. I love you a lot. Aunty Loretta Nwabugwu Epuechi , thank you nnem oma.

My name is SONIA OBI OKODO, I was a victim of Child sexual Abuse and Rape,I survived. I AM THE UNBROKEN!