COZA Rape Scandal: Biodun Fatoyinbo's Former Mentor, Pastor Busola Olotu Makes Shocking Revelations About The Pastor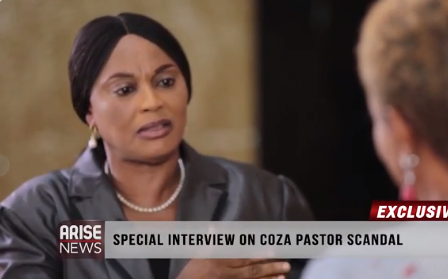 The last has certainly not been heard in the rape allegation leveled against clergyman, Biodun Fatoyinbo by Busola Dakolo, wife of singer Timi Dakolo. If the clergyman thinks it's just another whirlwind that will quieten with time, he has another thinking coming as clergywoman, Reverend Busola Olotu, is speaking out about the pastor
Biodun Fatoyinbo was Busola Olotu's mentee.
In an exclusive interview with seasoned media personality, Adesuwa Onyenokwe, Olotu revealed that Busola's sister, Funmi Ayeni, had come to her in 2011 to recount how her sister, Busola, had become troubled after she was allegedly raped by Fatoyinbo who was her pastor at the time.
READ ALSO: COZA Rape Scandal: Pastor Fatoyinbo Demands Millions In Damages (See Court Papers Plus Updates)
Pastor Olotu who is a lawyer by training, said she spoke with Busola at the time her sister came with the story and she could tell that Busola was telling the truth as she exhibited the traits of a rape victim who was very troubled. Pastor Olotu said three members of her church who had also come out to seek counsel after they were raped, had also fingered Fatoyinbo as the person who raped them.
Pastor Olotu in her interview said she had a revelation where she saw Fatoyinbo on bed with another lady and when she challenged him in shock, he told her that he had a ''Grace for such things''. Pastor Olotu said after her revelation, she met with Fatoyinbo's then spiritual father, Reverend Emmanuel Oset, and to her shock, Pastor Oset replied;
"So he is still doing this thing?".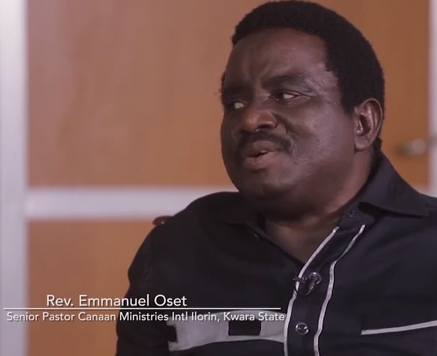 Pastor Oset in another interview with Onyenokwe, also said that many ladies had come to him in the past to make same allegations as Busola against Fatoyinbo. According to Reverend Oset, the allegations were glaringly true. He said he cut ties with Fatoyinbo in 2014 after he tried to reach him when the Ese Walter scandal happened in August 2013.
Watch the video below: