Nigerian Couple In The UK Sentenced For Selling Toxic Skin-Whitening Products Online| See Photo Of Their Product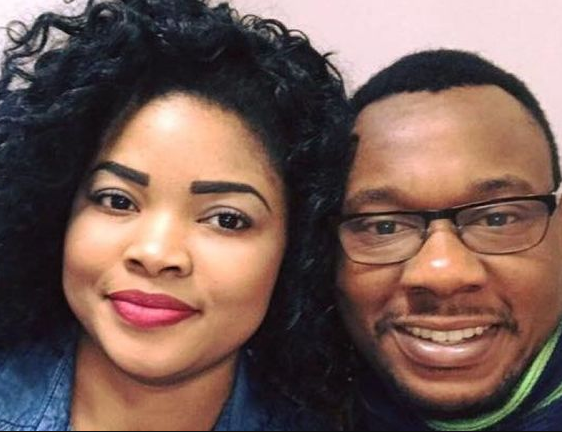 Despite repeated warnings from local and international regulatory bodies urging Nigerians and the women in particular to desist from skin bleaching, not much has changed. Rather than be warned, the demand for skin-whitening products is at an all-time high, while business-minded folks who have no professional training to do so are 'mixing' creams to meet the demand of a fair-skin obsessed populace.
Only about two weeks ago did the UK issue a warning to consumers of bleaching creams having identified that most of those creams were substandard and have the potential to cause irreversible damage to health. Well, two Nigerians living in the UK did not get the memo.
Jonathan and his wife, Holiness Ikpere both Nigerians have narrowly avoided jail after admitting selling the toxic products, following their arrest. They are thought to have earned hundreds of thousands of pounds from selling banned bleaching concoctions from their home in Towpath Mead, Southsea. They imported large quantities of cosmetics from countries in West Africa before selling them in the UK and other countries abroad.
READ ALSO: Consumers Warned To Avoid These Skin Lightening Creams 'At All Costs'
They were caught in the UK's first national investigation into the online sale of dangerous skin-whitening products. Jonathan Ikpere, a PHD student studying at Portsmouth University, set up various PayPal accounts to collect orders for eBay purchases, which had a turnover of more than £100,000.
According to Yahoo!, Southwark Trading Standards, who led the investigation, seized nearly 3,000 illegal and dangerous skin lightening products from their home. Customers who bought the products risked permanent skin and blood vessel damage and even infection.
Paul Gander, team leader of Southwark Trading Standards, said:
"The Ikperes imported a large volume of cosmetics from Nigeria and made a small volume themselves on their premises. A lot of this stuff comes into this country from West Africa, Pakistan and even China.

When officers raided their home they discovered a mixing bowl in the kitchen, where the couple's own brand of skin lighteners were being created. Holiness Ikpere even marketed the products with her own face on the labels.

The dangerous element of what they were doing were unbelievable. Holiness had no safety or quality control of what she was manufacturing. Cosmetics need to have preservatives in them.

There needs to be safety assessments carried out which they did not do. She was putting illegal ingredients in the products but not informing customers."
The couple pleaded guilty to manufacturing toxic bleaching cosmetics and were fined £17,000, as well as given 60-hour community service orders each. Both received suspended sentences, six months for Jonathan and four months for Holiness, suspended for a year.