Publisher & Mum-Of-Three, Betty Irabor, Takes One For The Team, Apologises To Children Of Nigerian Parents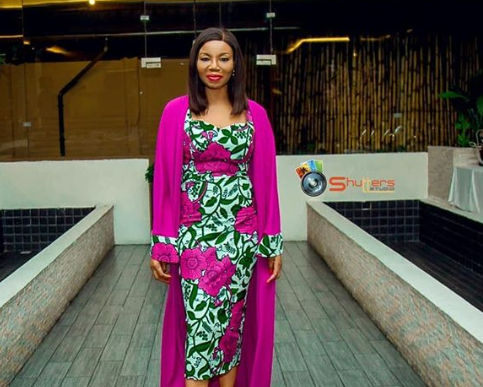 Genevieve magazine publisher and mum-of-three, Betty Irabor is doing the good work on behalf of herself and all Nigerian parents. The 62-year-old mum took to Instagram to write a heartfelt post to children of Nigerian parents, apologising for having failed in their duties as protectors and guardians.
Mrs. Irabor was reacting to the viral documentary that was released yesterday by BBC Africa where it exposed the decay across higher institutions of learning in Nigeria; a decay that has been thriving for decades, where male lecturers coerce female students into having sex with them in exchange for good grades.  Betty was apologising because she came to the realisation that it was not quite easy for the Nigerian child in distress especially one involving sex to speak to their parents because they would be stigmatised and blamed for it.
READ ALSO: 'Marriage or having a child can't fix it' -Betty Irabor Touches On Depression & Finding True Happiness
In a part of the expose, a Unilag lecturer Dr. Igbenehu who was secretly filmed soliciting sex 'student'  had threatened to give bad report about his victim (undercover journalist) to her mother if she failed to show up at his bequest, anytime he wanted to get intimate with her.
Mrs. Betty reckoned that from watching the documentary, she realised how predators and sexual abusers in Nigeria often bank on the exaggerated strictness of the Nigerian parent to threaten and abuse their victims.
Read her full post:
As a Nigerian parent, I would like to apologise deeply on behalf of NIGERIAN PARENT'S for all the times we have failed our children.

After watching the video #sexforgrades, my first thought was our roles as parents; I ask myself, " could I have told my mum as a young girl that a lecturer was asking me for sex for grades? The answer is a "NO!" WHY? "Because I must have said or done something wrong. I would end up being the guilty one". For this same reason, predators, rapists get away with murder. All they have to do is threaten the petrified child with " I will tell your mother or father that you made me do it"…
I have read the accounts of students who endured the sexual harassment for years because they couldn't dare open up to their parents. It is so heart breaking.
I thank the BBC for going the miles to expose these perverts, sadists and sickos. I hope parents learn huge lessons from this. Home should be a safe place for our children and not an extension of the jungle out there.
My thoughts are with those who have been mortally wounded over the years by these #sexforgrades perverts. May these perverts continue to drink from their cup of sorrow. Society also needs to stop judging people who have the courage to speak up about their hidden traumas in the hands of sickos and perverts. We the Media also need to get to work and expose societal ills and the goons behind them..
See her original post:
https://www.instagram.com/p/B3Wh0gOBhFD/