There's Much To Learn From This Woman Who Lost Her Baby And Womb Due To Domestic Violence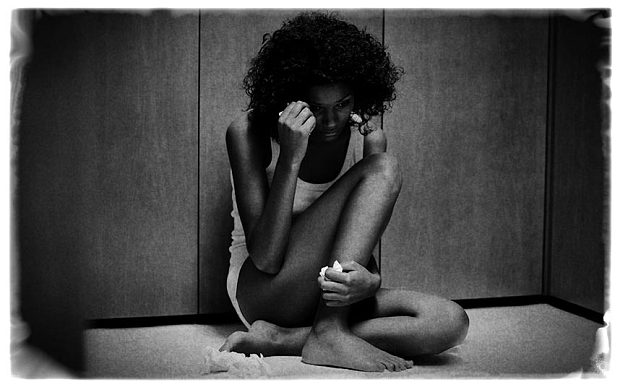 There are times we hear about women being battered by their husbands and assume she triggered him to do so. However, domestic violence should never be condoned and should be a source of concern to all and sundry.
It is always so heartbreaking to read and report cases of domestic violence, but we will not stop talking about it until we start seeing perpetrators prosecuted and punished.
@Girlish_lava shared how her friend, Omoye, lost her pregnancy and womb to domestic violence, after giving her all to make an abusive marriage work!
THREAD! As a lady, I always thought domestic violence was fictional until I heard the story of Omoye, my secondary school mate. Kindly RT

I decided to share this story so we all can be more aware that these things happen. There is an urgent need for the society to take action.

I have known Omoye for almost 15 years now, pretty, brilliant chick that had guys falling head over heels for her.

Lowkey I envied her… lol. But you know what they say; if you can't beat them you join them. After secondary school, we all parted ways.

Long story short, I ran into her recently; I couldn't recognize the beauty queen anymore till she called out to me.
READ ALSO: Domestic Violence Victim, Lauren Wellbank, Talks About Why It's So Hard For Women To Get Out Of An Abusive Relationship For Good
We exchanged pleasantries and contact details, but the state I saw her in, I knew I had to create time for catching up.

One Thursday afternoon, I finally got around to calling her and I invited her to my place the next Saturday.

Fast forward to Saturday, she came to my house looking better than the last time I saw her.

We reminisced on secondary school days and updated each other with what was going on with our other colleagues.

I asked her how life had treated her that was when she broke down into tears. I almost didn't know what next to say.

While I tried to comfort her she told me how when she left secondary school and got admission that same year.

While in school, she met a guy, Tope – fine boy and all. They started dating, one thing led to another and she got pregnant.

Her parent disowned her initially.After much argument, they decided to keep the baby. She discovered that the guy was just a poser.

Omoye dropped out of school to work to sponsor her new "family" while Tope continued, finished school and got a good job.

She thought her Suffering was finally over. I mean that's what anyone would think. Little did she know it was just the beginning.

With his newly acquired status, Tope decided that Omoye was not fine enough, not smart enough, and could never do anything right.

Tope's taste had 'upgraded'- One thing led to another, her food didn't taste great anymore. Tope stopped being patient with her.

He now felt a slap every now and then was needed. Slaps became punches and punches turned into full scale beating.

She endured it all despite her friends' advice to leave. She couldn't leave, her kid would be distraught – she said

She had always imagined herself in a happy home where herself, her husband and kids go on picnics and vacations.

She held on fast to that dream, and has grasped it even harder now, cuz she is pregnant with his second child…

… believing if she just did things right, he would not beat her anymore and she would have her happy-ever-after.

One Sunday evening, while making dinner in the kitchen; Tope came to her asking when she would iron his clothes for work the next day before PHCN decided to play with the power. She pleaded with him to help her with that while she finished dinner.

Like I mean, Olamide, their son was HUNGRY!!!!

Instead, Tope got upset; started his usual act, hurling abusive words at her and beating her after which he poured hot water on her.

Her loud screams alerted their neighbor who decided to check what was going on. By that time Tope had left the house….

…Leaving her wounded and unconscious. Her neighbor alerted other neighbors and she was rushed to the hospital.

She regained consciousness in a nearby hospital, looked down on her belly and noticed it wasn't as big as before.

She screamed out of panic and struggled to get out of the hospital bed, hoping her worst fear hadn't become her reality.
READ ALSO: ICONOLA Boss, Olamide Agunloye Opens Up On Her Heartbreaking Domestic Violence With Ex Husband, Dare Ajayi (Ibidun Ajayi-Ighodalo's Brother)
After she had been calmed down by a team of medics, a Dr explained to her how her baby could not survive the harsh beating from her husband.

He went on to explain how she was lucky to be alive but unfortunately would not be able to conceive any more.

Her whole life flashed before her eyes at the doctor's news and she just laid there numb. This had become her reality. This is her life now and she has to deal with it.

Healing is difficult but healing is her only choice. I hope our society will be more serious and deliberate in tackling domestic violence

This is Omoye's Story. #IStandWithOmoye