Pastor Sam Adeyemi Lists The Upsides Of Sex In Marriage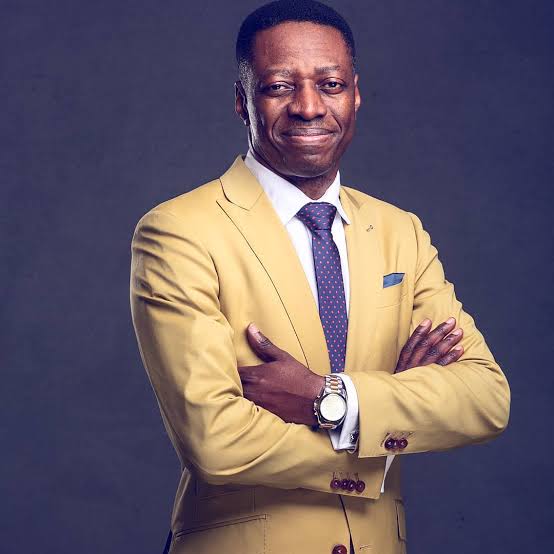 Popular Lagos pastor, Sam Adeyemi, has gotten many talking after he took to his Twitter handle to share the upsides of being married.
Adeyemi who is the Senior pastor of the Daystar Christian Centre, in his Twitter update advised married couples to resolve their issues quickly, and to focus on the many perks of being married,  including better sex.
Pastor sam who has been married to his wife, Nike, for 26 years, in the post advised couples against abusing each other, while enjoining it on them to cherish and love each other.
READ ALSO: Nigerian Sex Expert, Shade 'Ebonylips' And Her British Husband Share The Secret Of Their 17-Year-Old Marriage
According to the cleric, better sex, better decision-making and better raising of children are a few of the many upsides of marriage.
Here's what he wrote:
Focus on the upside of marriage and keep going: Better sex, better raising of children, better ideas and decision-making, better financial stability, better health and relief from stress, better… Love your spouse. Resolve issues quickly. Don't abuse. Keep moving. #marriage
See the screenshot of his post below: