Maryam Sanda: Nigerian Lawyer, Chidi Ogudu Tells Polygamous Men Who Want To Avoid Getting Killed By Their Wives What To Do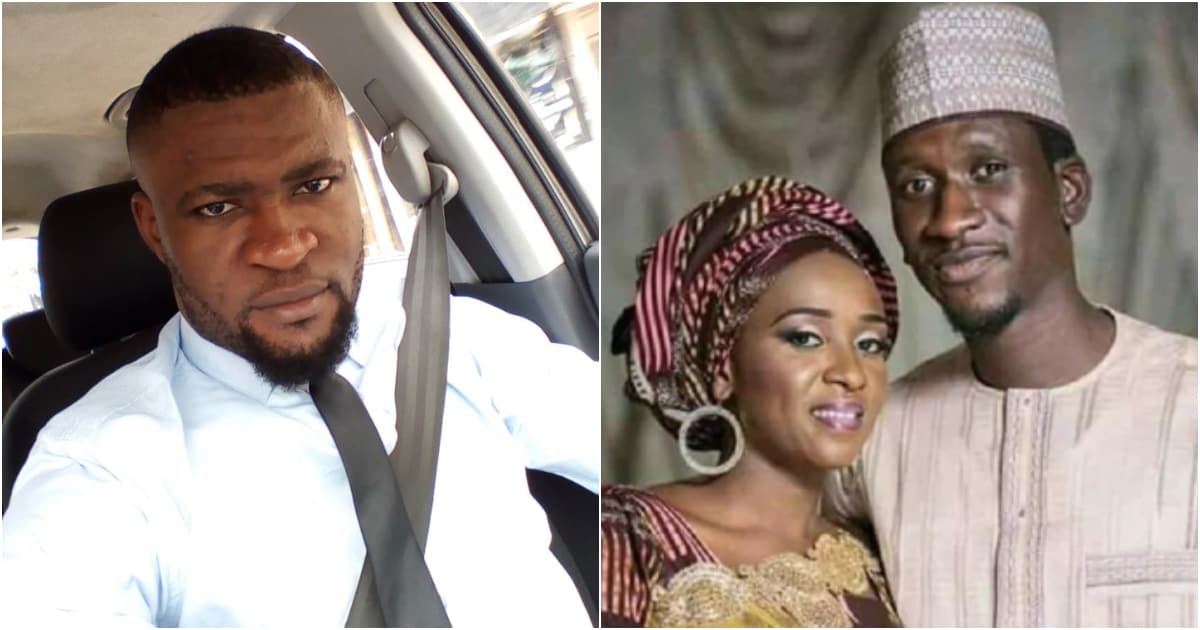 It is clear that Nigerian men may differ on many subjects, including religion, tribe and taste, but nothing, except maybe football will unite many of them faster than fashioning more innovative ways through which women can be suppressed. Citing musician and dad-of-seven, 2Face Idibia and his wife, Annie as worthy examples, a Nigerian lawyer identified as Chidi Ogudu has shared what he considers sterling advice with other men following the infamous murder case involving Maryam Sanda. 
He spares some advice for Nigerian women in the process, urging them to do away with their fantasies from Zee World, as there's no such thing as one man-one wife in the African culture.
In his Facebook post, Ogudu said men should test the tolerance level of the women in their lives by having multiple affairs at a time. According to him, the woman who is best able to endure the foolishness is most deserving of their commitment towards marriage. Chidi,  made a clear example of Tuface's wife, Annie who was in a relationship with the musician, who at the time committed himself to two other women, Sunbo Ajaba and Perosayemi. The musician ended up fathering three children by Pero, two by Sunbo.
READ ALSO: What Nigerian Soldier, Bilyaminu Ladan Has This To Say About A Man Checking His Wife's Phone Is Causing Outrage On Social Media
As the competition got thicker, Annie welcomed her first child with Tuface also. She and Tuface finally got married in 2012. He fathered another child with Annie after their marriage, bringing the total of his kids to seven. This is the example that Barrister Chidi says other men should emulate, according to him, Annie recognised Tuface was her king and bore it all, therefore, she's not the sort of woman to end up killing the same man over infidelity in marriage.
See the screenshot: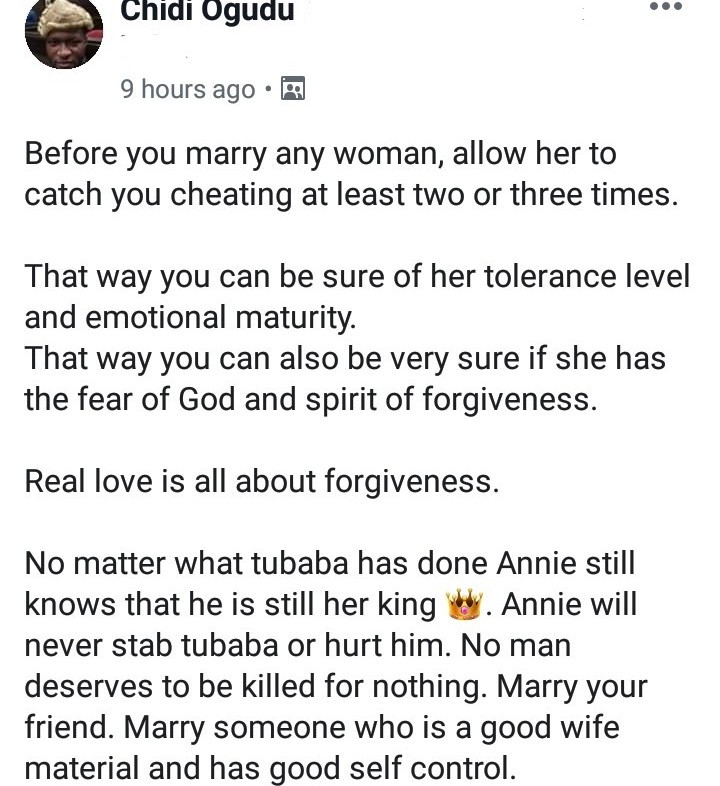 The Barrister goes on to cite examples from the bible that he says encourages men to be with multiple women.