Society for Family Health (SFH) Is Championing Access To Contraceptives For Adolescent Girls | Do You Approve?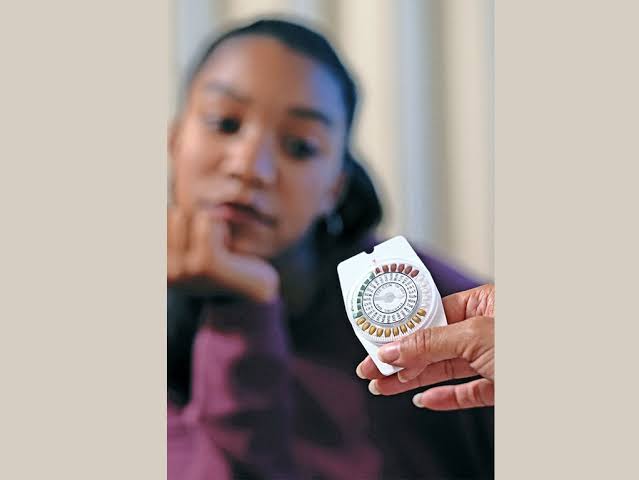 While you have the best thoughts and maybe even believe you have left no stone unturned in educating your girl child on sexuality, reproductive health and the social impact of both; a health advocacy group is saying you can't be too sure. The Society for Family Health, SFH through its Adolescents 360 project, has said that adolescent girls should be given access to modern contraceptives in order to improve their sexual and reproductive health.
Speaking at a Programme tagged '9ja Girls Open House', held at Agbelekale Health Centre, in Alimosho Local Government Area of Lagos, the Project Director, Adolescent 360, Hajia Fatima Muhammed, said the 9ja girls initiative was designed for unmarried adolescent girls.
Muhammed said,
"9ja girls is a trusted system that empowers and supports girls and their communities toward improving their sexual and reproductive health.

"The primary goal of this initiative is to make modern contraception relevant, accessible to adolescent girls who are sexually active and have unfulfilled needs, thus increasing modern contraception prevalence rate and decreasing the maternal mortality ratio."
Stressing that the project, which is being implemented in eight states, was facilitated through public and private health facilities to create a facility for girls,  she said trained youth-friendly providers were deployed to provide counselling, give health information and provide quality sexual reproductive health services to the girls, including STI syndrome management, without any financial burden to the girls.
READ ALSO: 2019 World Contraception Day: Everybody Wins When Women Have Access To Contraceptives
The Principal Nursing Officer, Agbelekale Health Centre, Mrs Olubanke Isiolaotan, said the 9ja girls initiative has helped the adolescents enrolled for the programme to acquire skills and to open up to trusted confidants.
Isiolaotan  said,
"These girls easily speak up to people within their age brackets or someone who they can trust. Most of them are facing challenges every day, but with the A360 project, their personal information is kept secret.

"Most of them have come to the centre and reported incidents of sexual or physical abuse. We will invite their parents and inform them about it. I can tell you that many of our young girls are being abused by their uncles, neighbours, step fathers and they hardly tell anyone in the family about their experience because most of the time nobody believes them."
Also, a community leader in Agbelekale, Chief Peters Temitope, said the programme had impacted adolescent girls in the area positively.