Nigerian Doctor, Afolabi Odunsi Explains Why Boys Outperform Girls In Mathematics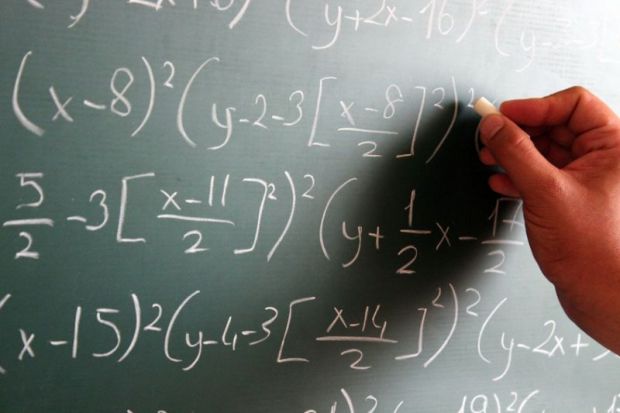 A medical doctor, Afolabi Odunsi, has given reasons why boys do better in mathematics and sciences than their girl counterparts and he believes the scale can be balanced with the effort of teachers. Odunsi, who was the guest speaker at the prize-giving programme of a mathematics competition organised by Ambassadors Schools, Ota recently, advised teachers to encourage girls to embrace mathematics and the sciences and take up careers in those fields, because in his view, girls lack the encouragement that they require to excel just as boys do in mathematics.
Speaking on the theme, 'Driving Social Change through Mathematics', Odunsi said there was evidence-based research that girls had the cognitive ability to compete with boys in the sciences, if encouraged.
He said,
"Among the past winners of this competition, only two were girls.  Also, there were only two girls among the top-10.  Science has found that the girl-child is not inferior to the boy.  All the girl-child needs is encouragement and opportunity.

"About 30 years ago, 70 per cent of medical graduates were men.  But with encouragement, it is now about 50-50. 

There is advancing knowledge of mathematics for the girl child, but it is still capping off at a particular level. 

Today, we may have a 50-50 ratio of male and female doctors, but when it comes to specialisation it is 70-30.  Just about five per cent of spine surgeons in North America are females."
READ ALSO: 12-Year-Old Nigerian Boy, Chika Ofili Wins Special Recognition Award In The UK For Discovering A New Mathematics Formula
The doctor urged teachers to encourage girls to embrace mathematics by motivating them and providing incentives.
"For teachers who are here, to improve their girls, create education projects; introduce females to role models who have excelled in Mathematics and emphasise positive values associated with careers in mathematics. Tell them about special incentives,"
he said.
A total of 381 schools participated in the competition aimed at eliminating the phobia for Mathematics among primary school pupils.  The top 50 participants, their teachers and schools, were rewarded with cash and gift. Nine-year-old Aruna Omogoriola, of Giant Stride Nursery and Primary School, Ota, won the grand prize of N500,000.
He scored a total of 82 percent from the three stages of the competition which featured written and oral speed examinations. His teacher, Mr Issa Moses got N150,000, while the school got a laptop, printer and plaque.