Archbishop Of Canterbury Hosts Leah Sharibu's Mother To Mark The Two Years Anniversary Of Her Daughter's Abduction By Terrorists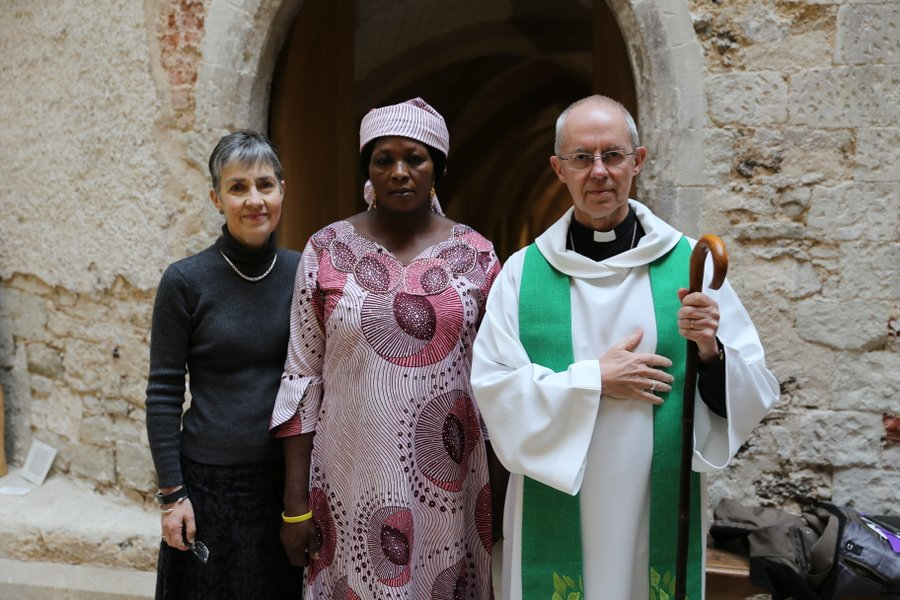 Rebecca Sharibu, the mother of abducted Dapchi schoolgirl, Leah Sharibu, was hosted by the Archbishop of Canterbury to mark the second anniversary of her daughter's abduction. Justin Welby shared the Eucharist with Rebecca Sharibu today, February 20, after which he described her as a "woman of profound courage and faith."
Rebecca's 14-year-old daughter was abducted alongside 109 other schoolgirls on February 19, 2018. Of the 107 girls who survived the ordeal, all were released by the Boko Haram terrorists who abducted them, except Leah who was held back because she refused to renounce Christianity and convert to Islam.
READ ALSO: Nathan Sharibu, The Father of Schoolgirl, Leah Sharibu Held Back By Boko Haram Terrorist Group Laments
She was eventually married off to a top Boko Haram commander after being forced to convert to Islam. Now 16, Leah has welcomed a son with the terrorist.
Sharing a photo he took with Leah's mother at Lambert Palace in London, United Kingdom, the Archbishop of Canterbury wrote:
''We were honoured to share the Eucharist with Rebecca Sharibu today. A woman of profound courage and faith, Rebecca is the mother of 16-year-old Christian Leah Sharibu, who was kidnapped by Boko Haram two years ago this week. We pray for you, and for Leah to be released free from harm."
See a screenshot of the Archbishop's post on Facebook: