Nigerian Mum, Omoye Ohiku Narrates How She Gracefully Divorced Her Cheating Ex-Husband & Wants Other Women To Take Cue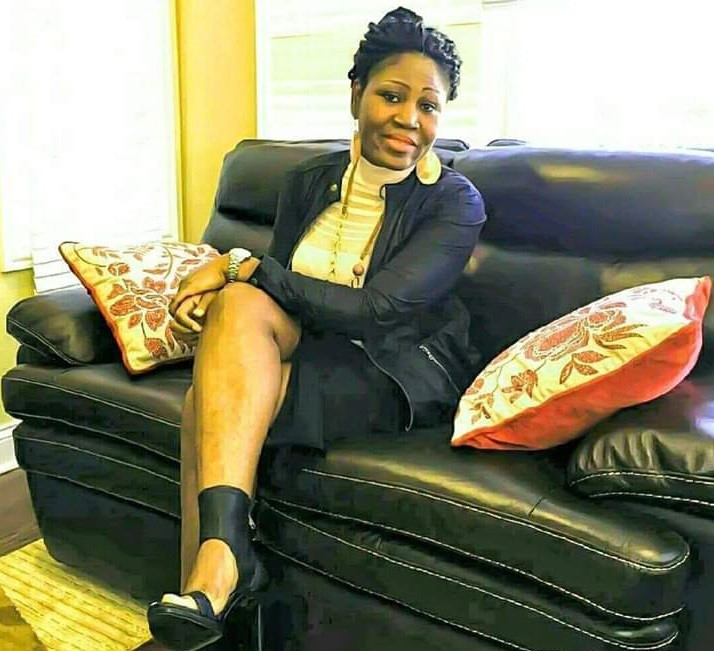 A Nigerian mum, Omoye Ohiku has narrated how she gracefully handled the situation in her marriage to her cheating ex-husband. Omoye shared that her ex-husband gave his unwavering attention to his side chic and neglected their marriage,; when she saw how happy he was with the side chic who was a mum-of-three herself, she said, she knew she had to excuse herself from the situation, but it is how she did it that's really interesting.
Ms Ohiku shared her jaw-dropping story in reaction to the viral video of a wife fighting her husband's side chic.
READ ALSO: Relationship Blogger/Mum, Blessing Okoro Spills On Why Women Should Give Tough Love To The Broke Men In Their Lives
Read Ohiku's post below:
"I knew the woman my ex husband was cheating with, I didn't just know her, she came to my house a couple of times, i knew her house and her office. We had discussions, once, upon her request and another, upon my request!

It might seem impossible to you, I have friends and family members who can testify to this. My younger sister Joy was in my house the last I invited her over and we had a 2hrs discussion.

In that discussion, I told her I was going to give up my marriage for her and told her what to expect from his family.

Each time she came to my house, I entertained her and kids. Yes because she never came to have sex in my house, she came as a friend because I made her feel like a friend from day one.

Initially, I did everything possible to save my marriage. But When I realized my ex husband was deeply in love with this woman, I decided to give up my marriage for her.

To me, love is how someone treats me, not a piece of paper contract. We were in court for 2 yrs, living in the same house. I wasn't in competition with this woman over my marriage. I am a spirit filled woman and saw beyond her!

This man loved this mother of three children who was older than me, her last child was older than my first child. I didn't need anyone to convince me he loved her.

Everyone said it was juju, but I didn't care! I only cared that I wasn't being treated right by him and his family!
Being the head of admin and operations in a bank, you will meet a lot of people because you're the core person in the bank and if you a kind person who doesn't know how to say no, you'll be messed up!

He tried to help and help turned to love. He was so in love with her. He went everywhere with her. The whole Lagos saw them together. I saw them together.

She took him to her church every Sunday because she is a strong catholic and her church members thought they were a married couple. Friends asked if I couldn't pour hot oil on her whenever she came to my house. Some were ready to join me and beat her up .

Me, I love love. If it is not love, it cannot be love even if i kill another person for it. I have experienced so much love in my life. So i know what love feels like and that didn't feel like it and I couldn't pretend to be loved. Never!

This is where my strength was: I was born a fighter and I win because I fight with my brain and not fist and with God always on my side.

I've always kept shit real. If I wanted to remain in my marriage, I could've done it! That would be choosing to keep suffering emotionally because I didn't want another woman to move into my house.

But i didn't see any difference in her moving into his house and taking care of her and children for another man outside, while I keep suffering inside his house with my/his children.

I could've stayed because of his position or money, doing suffering and smiling married woman to a who who didn't care about me and my kids. But that's self hate!

I could've because he wasn't violent. His family was my main concern, not the sidechic. Remaining there was just toxic and killed me inwardly, because I am overtly a free person who just wants everyone to be happy and free! So I choose happiness.

But I wasn't going to leave his house without the court deciding our divorce. I accepted my fate in my mind that the marriage was over.

So we lived as housemates for 2yrs, but i needed to prove to men that they didn't have a right to send a woman out of the house, simply because they think they can! Hell no. I was ready to spend my blood on the best lawyers to prove that point.

Guess what! He kept changing lawyers when he realized I wasn't playing. They always think we women don't have rights. Most especially as I was a "stay at home mum" and he was the oga kpataki.

But when shit started going down in court, he ran to my lawyer and begged for out of court settlement. I had earlier refused but obliged when he promised to meet my terms.

Of course, no wahala! All I needed was a decent three bedroom apartment and monthly allowance for my children. I didn't need anything else.

The moment he met my terms of settlement. I packed my things and left in peace and lived HAPPILY EVER EVER

Guess how old I was when all of these happened! Between 28 and 32 when there was no awareness and support. I can't pretend to be happy when I'm not. I would die!

Be aware that their #peppermlove didn't survive for more than 2yrs. They got married, had a son together and the marriage went south like mine.

If I had stayed, they'll probably still be together and loving by now! Does he want me back? of course YES! Can he get me back? Too late to play a fool .

I AM HAPPILY SINGLE, SELECTING AND LOVING IT
Y'all play too much fooling yourselves over preek. Craze people everywhere!

Your husband's current sidechic is not going to be the last. How many you want fight sister?

Spend all that energy on yourself and start selecting who's worth sharing your beautiful life with.

No dick is what fighting another woman for! We are all victims of circumstances."
See the screenshot of her Facebook post: