Controversial Cosmetic Surgeon, Dr. Anu Dismisses As Mental Illness,The Worries Of Young Woman Fearing For Her Life After A Botched Surgery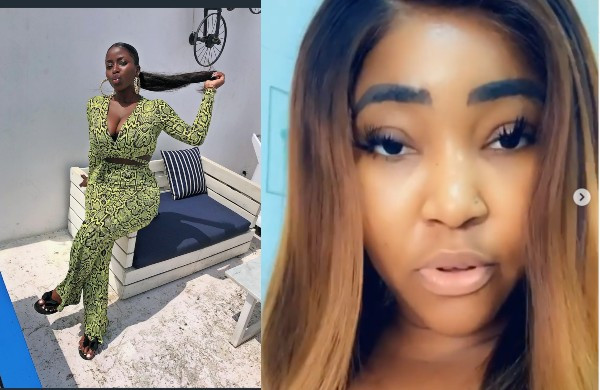 A Nigeria-based plastic surgeon with a questionable reputation over the integrity of her practice is in the news again. Dr. Anu of Med Contour, a Lagos-based cosmetic surgery hospital is not new to controversy. She has been called out a number of times in the past few years over botched plastic surgeries that caused the death of a number of women. At the centre of her controversies, and in each episode, her defiance stood out just as much as her readiness to go headlong with the aggrieved friends and allies of the women who were reduced to mere statistics at her hands. Now, she is out to defend herself in a new case that has seen a Twitter-famous Nigerian woman, Omohtee who sought her services calling her out.
In what appears to be the aftermaths of a botched surgery, Omohtee had subtly hinted on Twitter few weeks back that she was experiencing prolonged pains following her waist reduction surgery. When she was reminded by a follower on the app that she had been warned ahead, she dismissed the comment and said the pains were not unusual post surgery; she probably thought it was soon to pass but it has now dawned on her that she may have bitten a little more than she can chew.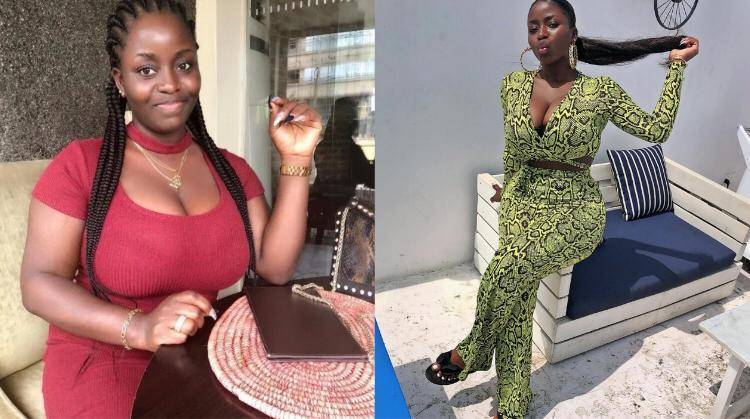 Please note that this one surgery that has gone wrong isn't Omohtee's first body enhancement surgery and it is likely that her previous surgery or surgeries had been done at the same hospital in question.
After this particular surgery results went awry; Omohtee, who says she's battling for her life and is now financially drained shared a video online; in it, she preached body positivity and also urged women who insist on undergoing plastic surgery to avoid Med Contour.
READ ALSO: Mum Dies After Contracting Rare Flesh-eating Bug During 'Bum Lift' Surgery
See Omohtee's posts and her video below; 
Watch the video below:
Omohtee's live video which she's taken down pic.twitter.com/0jBxUqg0Af

— King JIBO ? (@OlumideJIBO) April 10, 2020
In typical fashion, the disreputable  surgeon summed her patient's symptoms and concerns as Body Dysmorphia– a mental illness characterised by an obsessive need to fix' even a seeming perfect body. But the problem with the doctor's submission is if it was obvious to her as a professional that her returning client did not need any more work done, why did she go ahead to carry out the surgery regardless?
The best plastic surgeons the world over recognise when a patient's aim for perfection is getting impractical, they advise them on issues of self esteem and discuss Body Dysmorphia with them. Where particular patients choose to go ahead with the surgery despite the doctors' advice, they were told specifically that they will have to look elsewhere for that as they would not risk their patients health. Many of such patients get turned down at the offices of many professionals. That was not the case with Dr, Anu and this appears to be a malicious attempt to shut her patient up.
Read what she wrote below:
Body dysmorphic disorder (BDD)
Also called: BDD, body dysmorphia

A mental illness involving obsessive focus on a perceived flaw in appearance.
The flaw may be minor or imagined. But the person may spend hours a day trying to fix it. The person may try many cosmetic procedures or exercise to excess.


NB: 1.patient started by claiming one butt was bigger than the other.(from the video patients butt looks absolutely same)


2. Said her waist was too tiny
(Which is every patients desire,numbness on skin is normal for some time because we use tumescent fluid to numb the skin(eg lidocaine and adrenaline ) which resolves gradually


NB: You may notice some numbness in the area from which fat was removed. This is because the surgery often causes a temporary disruption of the small nerve fibers going through the fat layer to reach the skin surface.

You should not be alarmed, as sensation will gradually return over several weeks. Some patients will normally experience prolonged numbness that may last for months. As the nerves start to heal, it is normal to experience some tingling in the area.


3.patient claims to be dead or dying and still parties on a regular,and making videos and talking and breathing fine


4.you already wanted a touch up to make d butt even bigger from 2week post op,when your frame isn't big enough to carry the size of butt you want


5.this is just four months post surgery,why now,why not earlier?


6.if you are being paid to do this,remember God in heaven sees and knows all.
https://www.instagram.com/p/B-ztLwrgYEU/