COVID-19: Lagos State Government To Enforce Wearing Of Face Masks And Prosecute Those Who Lie About Their Health And Travel History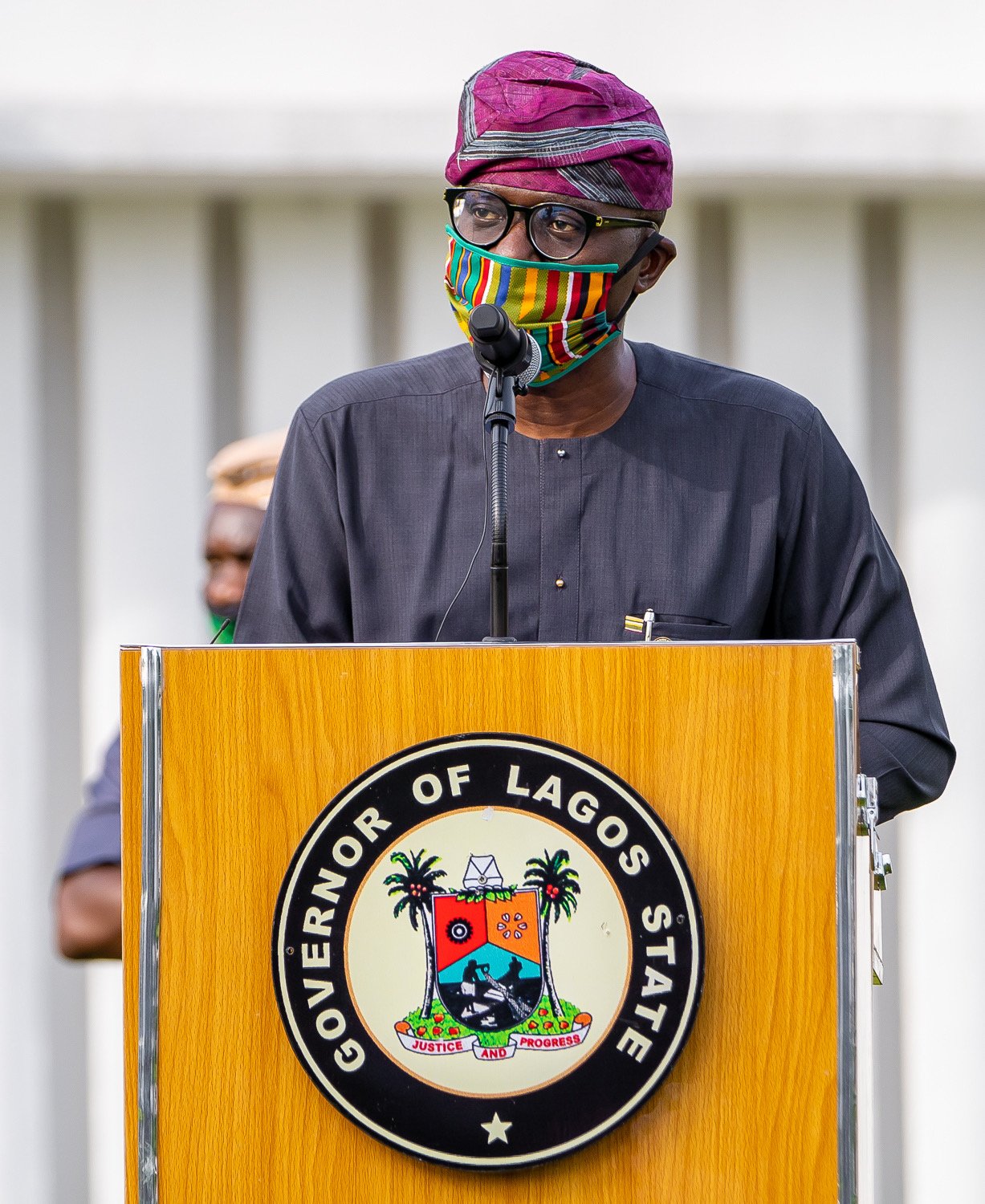 Lagos State Government says it will begin to enforce the use of face masks in public places as from next week.
The state governor, Babajide Sanwo-Olu, also announced that the state will prosecute patients who lie about their travel or health history.
Speaking at the 7th briefing on COVID-19 at the State House, Marina, Lagos this evening, the governor said one million of locally made face mask have been contracted to tailors and will be distributed during the week.
READ ALSO: Lagos State Health Commissioner, Prof. Akin Abayomi Warns Residents That Local Transmission Of COVID-19 Is Now On The Rise
"There has also been questions about whether we are planning to introduce face mask as a policy.

My answer to that is that we think that from next week, when we think we would have wrapped up production and distribution, we are going to be asking that face mask should compulsorily be worn at public places.

We have commissioned over a million production locally from various tailoring companies that we have and we intend to start distributing them in the course of the week."
he said.
The governor also disclosed that patients who lie about their travel history will be prosecuted.
We have taken a decision that we are actually going to be prosecuting people. We are going to make three, four people scapegoats and examples.

I think it is only when the full arm of the law touches a few that they will know that this is a very serious matter.

We are already working on three, four names that we are going to make examples and we are going to publish such names."
he stated.
See the Governor's tweet below:
Lagos is now seeing a slow spread of community transmission of COVID19 and as such we are considering mandatory use of face masks in our plan to contain #COVID19.

The rise in new cases is as a success of our house-to-house contact tracing and ramping up of tests across 20 LGAs. pic.twitter.com/qzjwvGz7pB

— Babajide Sanwo-Olu (@jidesanwoolu) April 20, 2020