Georgina Onuoha's Beautiful Instructional Note To Her Daughters Is Everything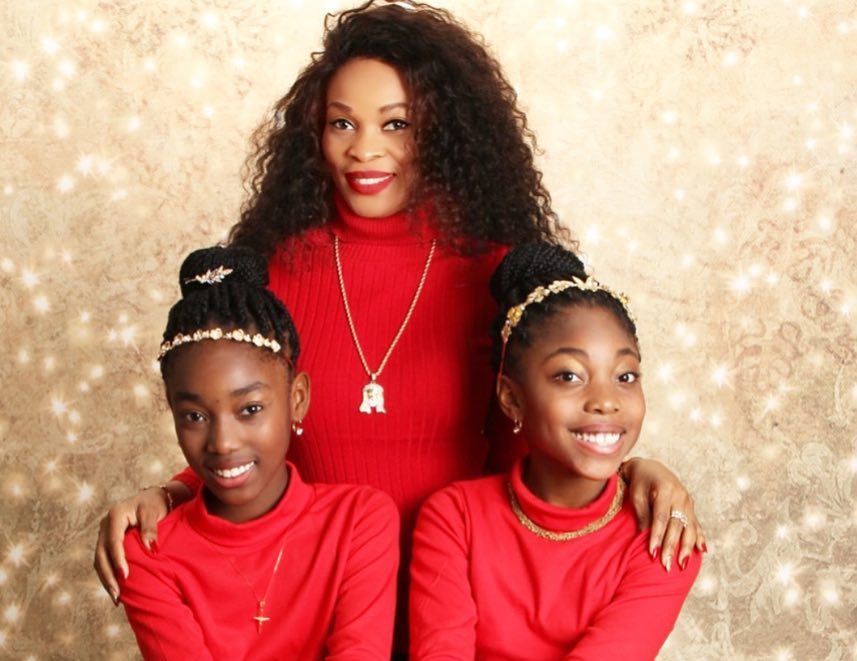 Former Nollywood actress Georgina Onuoha has written a beautiful open letter to her daughters, Chigozie and Chimezie where she highlighted two things they should never do.
The single mum-of-two who has shared often that she did not always have it put together has walked through some of the hardest times believing in her own-self and pushing ahead despite adversity.
Georgina relocated to the United States after her young marriage which produced her two daughters packed up. She studied to become a registered nurse and has not looked back since then in her quest for excellence.
Sharing a beautiful photo of her daughters on her official Instagram page, the 39-year-old mom who hails from Anambra state, Nigeria, warned her girls to never look for love in wrong places, and never settle for second best.
The TV personality and U.S. based philanthropist assured them of her unwavering love for them adding that no matter what they face in the journey of life, they should always remember they can come to her. The super mom further encouraged them to be confident in themselves and the love that surrounds them.
READ ALSO: Georgina Onuoha Sums Up Her Happiness Through Cute 3 Generations' Photo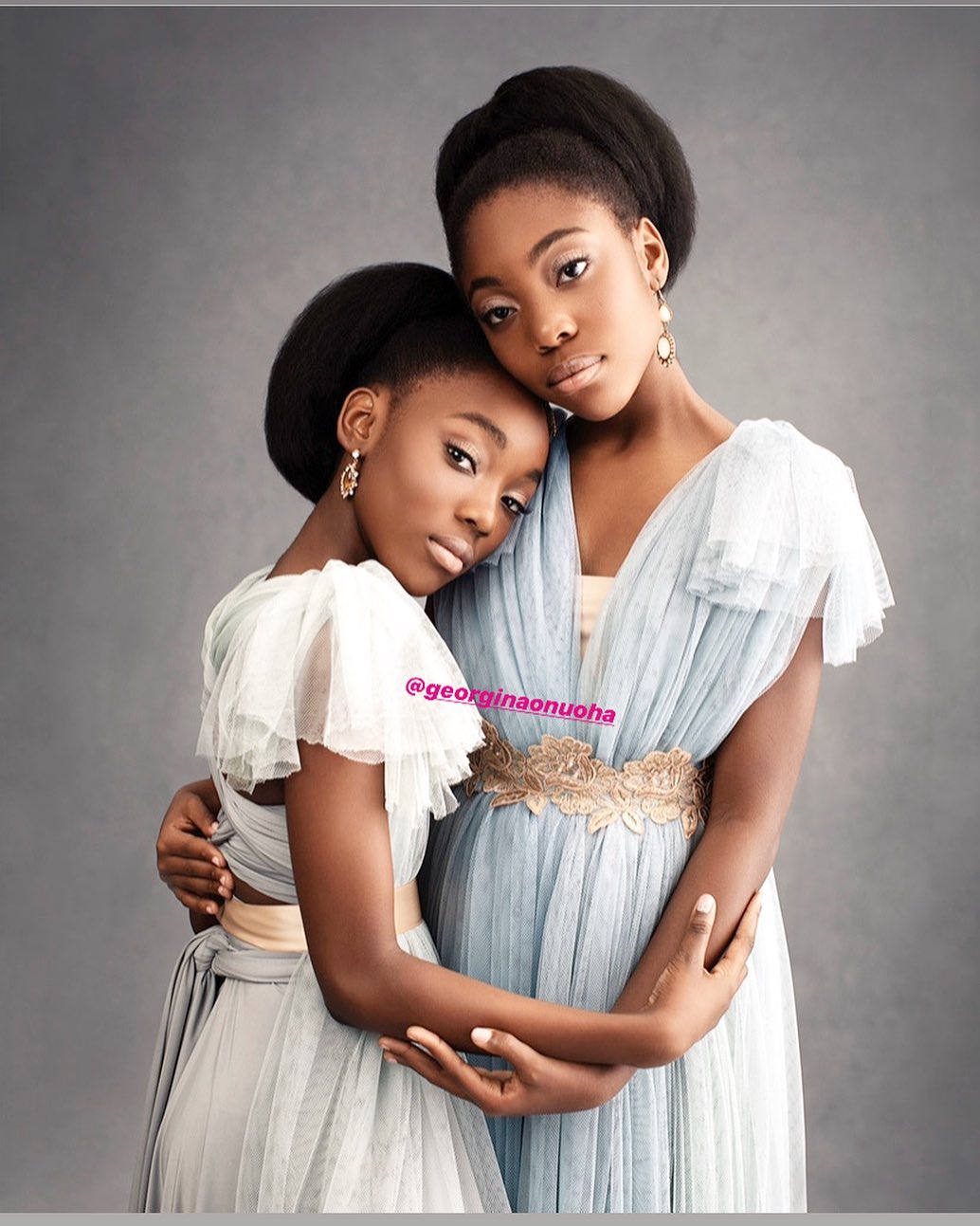 Read the full letter below:
"Letter To My Daughters.

Dearest daughters, I love you from the bottom of my heart; be rest assured of my unwavering love. Never look for love in all the wrong places. Be confident in yourselves and the love that surrounds you.
I trust and believe in you.

I believe in you because you guys are kind-hearted, You are smart, I trust you, You are hard workers, obedient, respectful and grounded in your faith.
READ ALSO: Women, Be Inspired! Mum-Of-2, Georgina Onuoha Shares Lessons Learnt From Her Stormy Days
Dearest daughters,

When I watch you two act with compassion, it makes my heart burst with pride. How you work together as a team and carry each other along is remarkable. How you help each other during projects, the good manners you use around other people, the way you handle your disputes amongst yourselves is beyond words. I am simply a lucky mother.

You both are my treasures and I want for you two to know what more I treasure.
I treasure love, honesty, integrity, simplicity, academics, humanity, kindness, uprightness, dedication , hard work and every virtue that makes one a decent human being.

The day each of you were born still remains the most beautiful days of my life.
I cried like a baby the first time I held each of you in my arms. I prayed for you both every day for nine months, and I haven't stopped since then.

Chigozie you were such a beautiful baby from the first moment I held you in my arms. I could only but gaze at your pale face beaming with love.

To my Chimezie, you were such a charmer from the moment you made your entry into our world. You sparkled, everyone wanted a glimpse of you, right then I knew what a star you are. Because of you two, I've come to know how powerful the word love is ten times more than what I thought was possible.

Don't ever settle for second best. No matter what you face in the journey of life, always remember you can come to mummy. I will always be here to help you figure things out. I want you to listen to my heart.

Place your hands on your chests, when you hear your heartbeats, know that I feel it too and have been feeling yours since the day I carried your guys in my tummy.
Until the day I take my last breath, our hearts will forever beat as one.
I love you Chigozie and Chimezie Igwegbe.❤️❤️
Mummy."
https://www.instagram.com/p/CAMkDW6AaIU/
Photo Credit: @georginaonuoha