FG Okays Clinical Trial Of New COVID-19 Drug, Dexamethasone As Nigerian Doctor Raises Awareness On The Use & Side Effects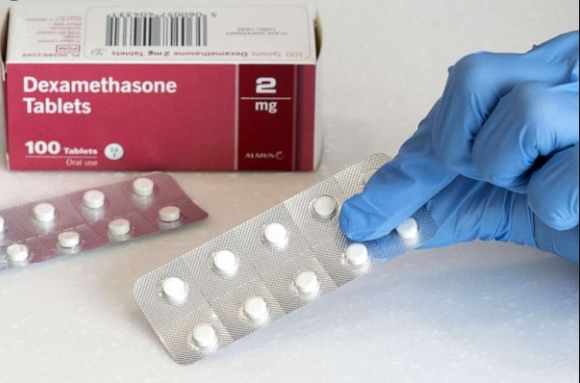 The Presidential Task Force (PTF) on the coronavirus pandemic has announced that it will allow clinicians to add dexamethasone, the life saving drug recently discovered by a team of researchers from the United Kingdom, to their treatment regimen for trial.
The Minister of Health, Dr. Osagie Ehanire who made the announcement during the daily briefing of the Presidential Task Force on COVID-19 on Thursday June 18, said dexamethasone is not a "drug you should be using but a medicine that the doctor is to use."
According to Dr. Osagie;
"I did mention that there is a medicine that we are going to ask our clinicians to try. It is not a medicine that you should be using but a medicine that the doctor is to use.

"Luckily this medicine is not new and it is well-known to be used for other purposes as a steroid. It was found to be useful in this case. It is easy to try it out because we know the side effects. Also, the usual dosage is well-known and it is not a medicine that is terribly expensive or unavailable.

"We are going to ask our clinicians to also consider adding it for their trials and see what results it works in our own circumstances for this particular problem."
READ ALSO: Singer, Azadus, Gives Lifestyle Advice After Surviving COVID-19
A Nigerian doctor on twitter is also raising awareness on Dexamethasone, the drug hailed by UK scientists as a major breakthrough for the treatment of COVID-19.
Scientists in the United Kingdom said the widely used low-dose steroid has been found to considerably reduce the risk of patients dying from COVID-19.
However, medical the expert is warning Nigerians not to try self-medicating with the drug because the side effects are numerous which can lead to death.
@DrOlufunmilayo tweeted:
"VERY URGENT: Dexamethasone is for treating 2categories of Covid19 patients:

•Those on ventilator

•Those on oxygen

IF you can read this tweet, You are NOT in that category. IF you use dexamethasone when you don't need it, it can cause side effects that will kill you."
READ ALSO: World Health Organization Shares Optimistic News On New Treatment For Critical COVID-19 Cases