Interest Groups Rise In Support Of Ms. Seyitan Against D'banj After He Allegedly Bullied Her For Her Rape Allegation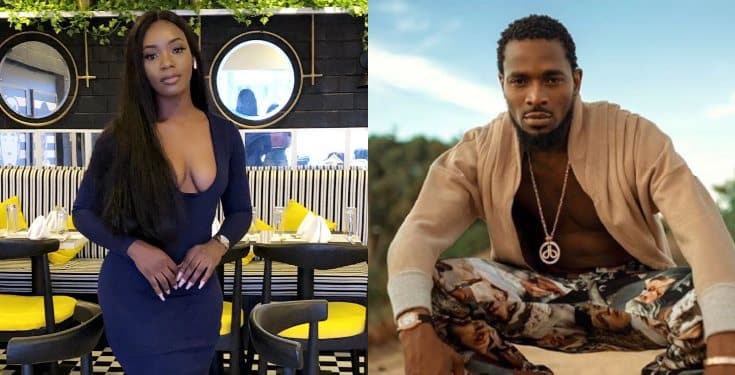 The rape allegation by Ms. Seyitan against celebrity dad, Oladapo Daniel Oyebanjo better known as D'banj has taken a very unusual turn.
Things got heated between the two with many Nigerians voicing their support for the singer, Seyitan, who accused D'banj of rape. Nigerians are vowing to stand by the accuser with the moral and financial help that she may require to get justice and not to have her voice silenced.
Seyitan suddenly went 'missing', as she was allegedly bullied alongside her mother among other allegations that the dad-of-one is using his influence and means to compel her into a state of fear and silence.
READ ALSO: Here's What Celebrity Dad, D'banj Is Saying About The Rape Allegations Against Him
The narrative continues that Ms. Seyitan was coerced and forced to recant her rape story, arrested and detained. After much pressure from interest groups was released yesterday but that no one has been able to reach her. To worsen matters, Seyitan's whereabouts are not known at the moment as confirmed by close friends and interest groups who have been following the case.
It is alleged that Dbanj's manager has Seyitan in his custody against her wish after she was released from the police station yesterday. And as if to make matters worse, Seyitan's Twitter handle via which she told her rape story against D'banj is now serving a totally different cause.
Not only has the allegation been deleted today, Seyitan's handle is now been used as a sort of PR page for the singer whom many are now claiming is using his influence and wealth to suppress his victim.
Seyitan's friend who was privy to the circumstances surrounding the alleged rape and who first called out the singer has also reportedly been arrested.