Breaking News: FG Eases Lockdown on Travel & Education Sectors | See Details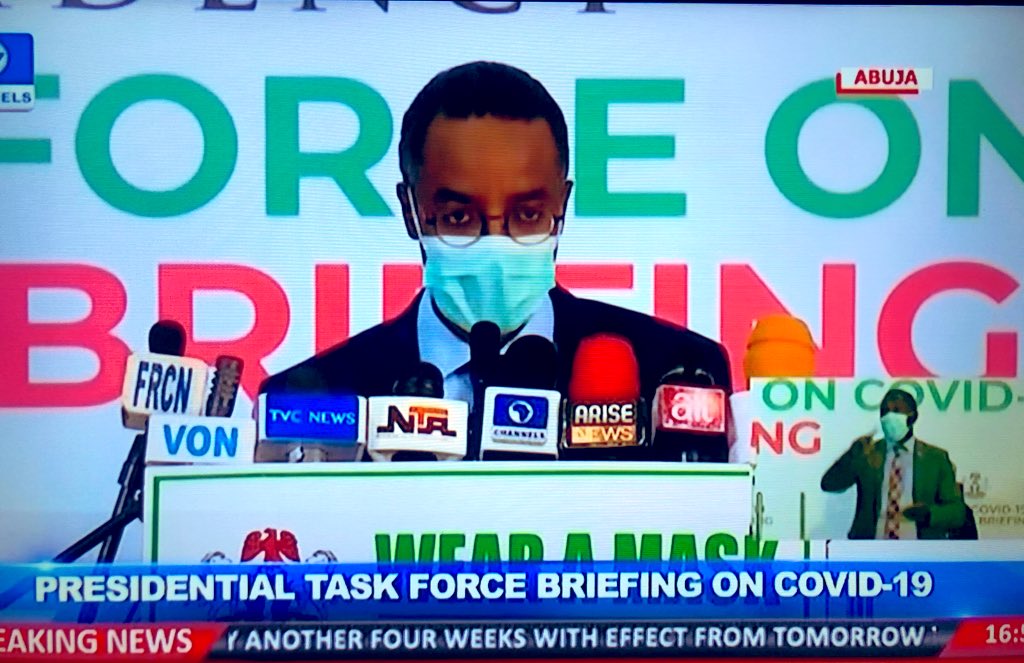 The Federal government has extended the ease of lockdown beginning from today, Tuesday, June 30 to July 29. Announcing this at the daily briefing of the Presidential Task Force on COVID19, the National Co-ordinator, Dr. Sani Aliyu, said the extension of the eased lockdown however comes with some modifications affecting the travel and education sectors.
Aliyu mentioned that the ban on interstate travel will be lifted as from July 1st. He said interstate travel must only be done outside the national curfew hours which is between 10 pm and 4 am. He said anyone without a facemask will not be allowed into any motor park and that commercial buses will only be allowed to operate on 50% capacity.
READ ALSO: Aviation Minister, Hadi Sirika, Announces New Protocols For Passengers As Airports Get Ready For Reopening
For interstate travels, movement across state borders will be allowed only outside curfew times effective ffrom the firt of July"
he said
With regards to Education, Aliyu said schools will reopen nationwide only for graduating classes which are Primary Six, JS3, and SS3. He added that all primary and daycare centers remain closed until further evaluation. Secondary and Tertiary Schools to remain closed.
Aliyu said there will be a safe reopening of airports for domestic flights as soon as practicable. "The Aviation industry is allowed to resume domestic operations as soon as practicable in line with existing international and local guidelines on COVID19," he said.
Sani added Gyms, Bars, Event center and night clubs, Cinemas and other recreational centers are to remain closed until further evaluation.