Gombe State Women On Why They Are Adopting Long-lasting Family Planning Options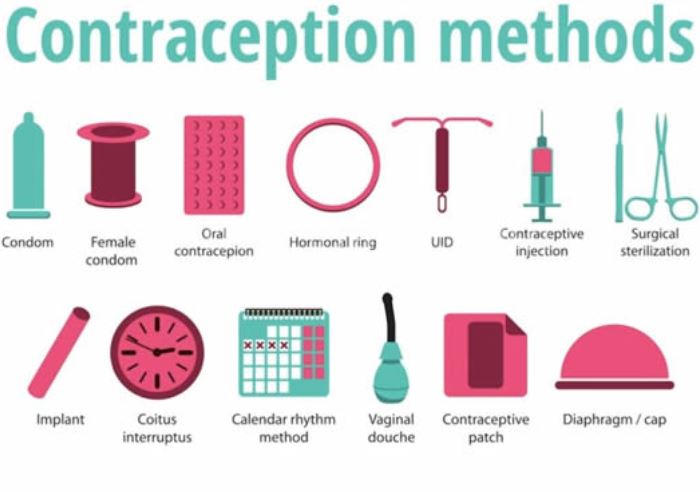 To reduce maternal and child mortality, family planning has been identified as the most cost-effective means to improve the health of mothers in Nigeria. The women of Gombe State reveal why they are choosing long-term family planning options.
Twenty-two-year old Aminat Mohammed, a mother of seven, said injectable family planning option came to her rescue when she needed it most.
Aminat told PUNCH HealthWise that since she subscribed to it, she had been able to control her pregnancies, adding that she feels responsible to herself and her family. According to her,
"I have been using injectable on my own since March; but recently, my husband began to show concern on the best family planning method.

"Around April, he began to assist me in its use because he has seen the need to help out. injectable is simple in usage, after I was taught how to use it, I find it easy to use it without problems."
Based on available records on the National Health Management Information System Family Planning dashboard, long-lasting contraceptive methods have maintained a progressive uptake with oral pills at 6,719 and 6,071 injectable consumption for June by Gombe women.
According to Mr. Odoh Okenyodo, a pharmacist in Gombe State who is also a development and communication expert said given the increased adoption of injectables, there is a clear intention among the women to go for family planning.
He said it was better when compared to if people are using short-acting methods such as male and female condoms. Okenyodo advised,
"All the actors and stakeholders such as NGOs and the government need to look at this as a good signal to ensure more commitment of resources and training of health workers and increased public awareness.

"Husbands should be able to ask for experiences of those that have benefited from such. They should speak with health care providers who will show them the benefit because the fact that you can self administer injectables means you can do it at your own time.

"Your trip to the health facility will be reduced; it gives more control, particularly to the women who, for each visit to the facility, will seek permission from their husbands."
SEE ALSO: Study Finds Fertility App, 'Dot' To Be As Effective As Other Family Planning Methods For Avoiding Unplanned Pregnancy
24-year-old Raliat Sambo, a Gombe indigene, has nine children. She is the third wife of her husband. She explained how her friend introduced her to family planning. In her words:
"My friend introduced me to family planning as far back as February, but I had a stiff resistance from my husband.

"He said it was ungodly, until sometime in April when he began to stay at home more often due to the COVID-19 pandemic. He asked me how I could prevent getting pregnant and  we visited the health facility.

"Fortunately, injectable has been a good match for my system. I used to hide to use it after intercourse, but I'm happy with the support and care that my husband shows at the moment."
SEE ALSO: Birth Control: 7 Options You May Want to Consider
'Demand for family planning is high'
According to the focal person at the family planning clinic in Gombe State Primary Health Care Development Agency, Ms. Rejoice Bala, throughout the COVID-19 pandemic, the state had witnessed a spike in subscription for injectables, adding that injectables are natural hormones that work essentially in a woman's body (progesterone, and estrogen).
She said Depo provera is for three months, while DMPA, popularly known as sayana, is three months. Noristerat is for two months. We have one of one month, but it is not available in the public sector, she added. She stated further:
"As a result of women wanting to own it, it improves their esteem, especially DMPA, which is supported by international partners due to their numerous outreaches in all the facilities and the knowledge is easy the preparation of DMPA, which is the sayana.

"A woman can inject herself if she is taught from the facility level. That ownership improves her esteem in providing services to herself.

"It is very safe and it is another long-lasting consumption, because it lasts for three months, easy to use, especially when you teach her how to count.

"With the pandemic, women are scared. There was fear and anxiety which gripped everybody. So, women began to look for options. There was about 16.7 per cent unmet need — virtually 17 per cent — in the state.

"Also, the demand is high. So, we continued to educate the women to opt for this method and oral pills to take at home at their convenience and after two to three weeks, the women began to patronise the clinic for other services."
Continuing, Rejoice said, "Injectable is good; it doesn't interfere with sex. It is easily used and effective and women like it.
"For each of the 114 wards in the state, there are two volunteers, community health extension workers who are supervisors, as well as influencers (volunteers). They all help to sensitise the people. We have maybe one per cent mishap."
She noted that husbands' support helps the women, adding that it engenders peace in the home.
"There will be peace in the family, certainly, because they work hand in hand, it also boosts their morale to succeed," Rejoice said.
The government budget for family planning
Out of the N107.6bn Gombe revised budget for the fiscal year 2020, N46m is allocated to family planning.
The state Bureau of Statistics showed that in the 2006 national census, Gombe State's population was 2,365,040, with the male population at 1,244,228 and females 1,120,812.
The Head, Social and Economic Statistics, Bureau of Statistics Gombe, Mr. Sule Sylvanus, said,
"During the 2006 census, it was discovered that the state population was increasing by 3.2 annually without any review for the past 13 years.
READ ALSO: How Nigerian Women Prevented Two Million Unwanted Pregnancies In 2018 – ICFP
"Based on 3.2 UN standard growth rate in 2014, annual growth rate moved to 3,055,047, and 3,472,223 in 2018."

"Family planning saves the society a lot, beginning from pregnancy stage. If you want to keep the pregnancy, we now talk about the cost of antenatal care, the cost of delivery, postnatal care for mother and child, as well as family.

"If they don't want to keep the baby, they go for abortion by quacks. Having family planning saves everyone economically and socially. It promotes family cohesion, as against economic pressure where people scramble for a living and some engaging in sharp practices.

"Population itself is not a problem, but couples' inability to space their children.

"Government should embrace family planning child and spacing as a matter of repairing the damage that has been done to society.

"Projections show that we will have 50 per cent of our population under 15. This is scary, because that will mean increased number of out of school children in an environment that is battling with insurgency, where there are no enough schools or stability.

"Paying attention to family planning in Gombe and North East should be a matter of urgency."