She Endured A Divorce Over Her Infertility, Waited 9 Years In Her Second Marriage, Now, First Time Mum, Ama Gborie Shares Her Story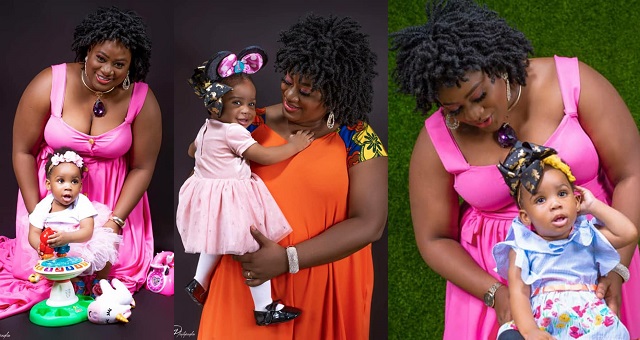 A Nigerian woman identified as Ama Gborie took to Facebook to share her story of how she battled infertility for 17 years. The proud mum of one who celebrated her daughter's first birthday decided to use the opportunity to narrate her story.
According to Ama, she battled infertility for 17 years; during those years that she was without a child, she got divorced and remarried. Ama also shared that she endured delay due to infertility in her second marriage for 9 years until she gave miraculously had her first child ever in August of 2019.
READ ALSO: Couple Welcomes Baby After 12 Years Of Marriage
The proud mother shared her story in a Facebook post while celebrating her daughter's first year birthday. Sharing happy photos of them both, Ama encouraged other women who are trying to conceive to not despair but to keep trusting God.
Read her words below:
              Today, I want to testify about the goodness of God almighty.

             God showed me that indeed he answers prayers.

            17 years of praying and longing to be called a mother. 17 years of battling infertility

            2nd marriage and after 9 years together, God showed up and blessed me with the most beautiful            princess

Born August 21,2019. I call her Samara, meaning protected by God. Today, as Samara turns 1, I want to use her as a point of contact to all our sisters in the waiting room. The wait might be long but while you wait and pray, week medical intervention, some of us are wired differently.

Take conception vitamins, sometimes it could be a simile vitamin and minerals deficiency causing the delay in conception.

Sometimes you need science to help you conceive. But whatever the situation, keep trusting God, he will show up.
See screenshots of her original post below: