How Looking To Religious Centres At First Signs Of Illness Is Stopping Early Detection & Leading To More Cancer Deaths In African Women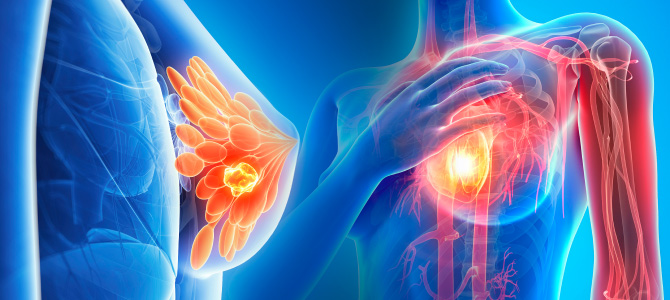 Researchers in a new study have said at least a third of the projected 416,000 breast cancer deaths that will occur in sub-Saharan Africa in the next decade could be prevented through early detection and improvements in treatment.
The researchers, in a study led by Dr Valerie McCormack, noted that breast cancer was the second leading cause of death from cancer among women in sub-Saharan Africa.
READ ALSO: Update On Breast Cancer Research Shows Why The Health Risk Is Growing Among Young Women
The study, which was published in The Lancet Global Health journal, was titled, 'Breast Cancer Survival and Survival Gap Apportionment in sub-Saharan Africa (ABC-DO): A Prospective Cohort Study.'
The African Breast Cancer-Disparities in Outcomes prospective cohort study was done at eight hospitals across five sub-Saharan African countries (Namibia, Nigeria, South Africa, Uganda, and Zambia).

We prospectively recruited women (aged ≥18 years) who attended these hospitals with suspected breast cancer.

Women were actively followed up by use of a telephone call once every three months, and a mobile health application was used to keep a dynamic record of follow-up calls due.

We collected detailed socio-demographic, clinical, and treatment data.

The primary outcome was three-year overall survival, analysed by the use of flexible proportional mortality models, and we predicted survival under scenarios of modified distributions of risk factors,"
the authors wrote.
One of the study authors, Prof. Charles Adisa, in an interview with our correspondent, said late reporting was one of the reasons for worst outcomes of breast cancer in the five African countries studied by the researchers.
He said,
"Also, medical insurance coverage is less than two per cent in the five African countries under review.

Cancer treatment is very expensive; there is a particular cancer drug called that costs N400,000 for just an ampoule.

"What we need is to create public awareness and educate women.

Most of the women go to churches and other religious houses and had prayers and other non-medical treatments.

By the time they get to the hospital, they are presenting with advanced disease."
In conclusion, the study authors wrote that a projected 416 000 women would die of breast cancer between 2020 and 2029 in sub-Saharan Africa.
"With early detection and improved treatment, at least a third of these deaths could be averted,"
they wrote.