Super Mom, Simi Makes Valid Points On Why Nigerians Shouldn't Rain Curses On The Children Of Our Politicians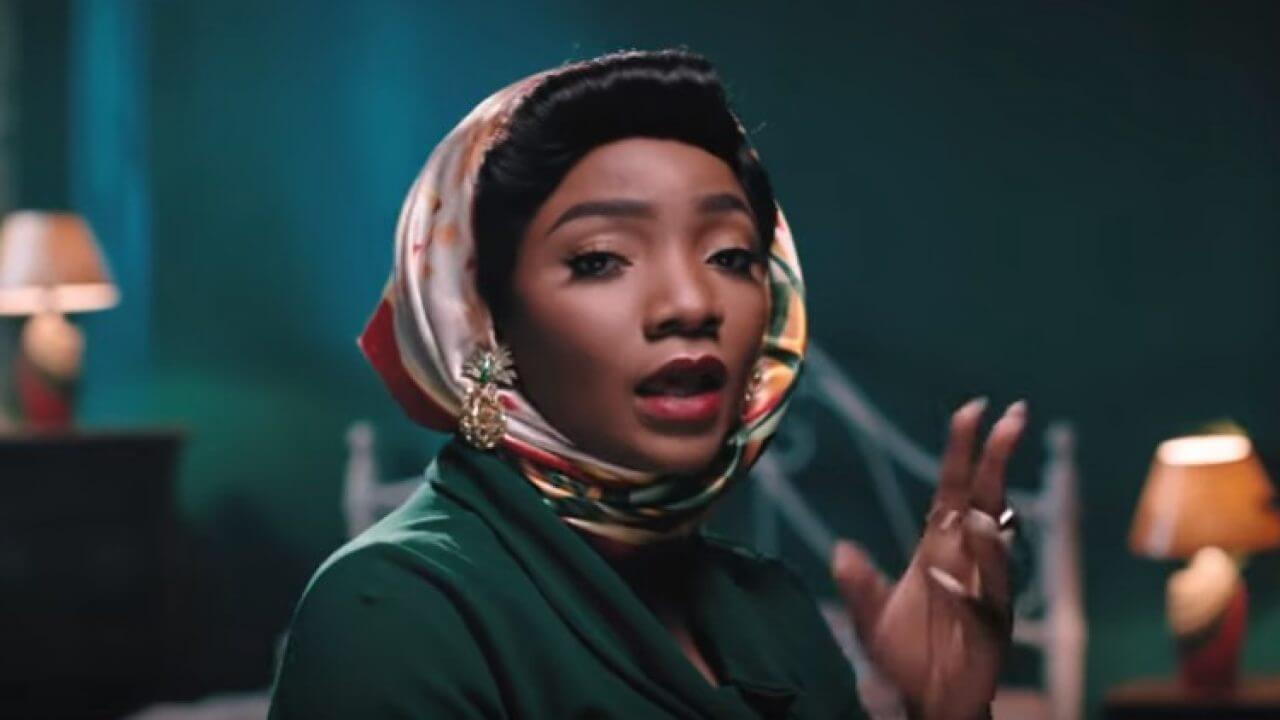 With Nigerian politicians currently receiving heavy backlash over the situation of things in the country, their families aren't left out on the bash train.
However, it appears not everyone is in support of children suffering for the sins of their fathers. Nigerian singer, Simisola Ogunleye -Kosoko better known as Simi, has taken to social media to share her thoughts.
In a recent Twitter post, the 32-year-old mother-of-one who has been very expressive about her dislike for Nigerian politicians and the state of the country stated that children of these people shouldn't have to suffer for the crimes of their greedy parents.
According to the Duduke crooner, Nigerians shouldn't curse them as it could have an effect on their mental health.
"I feel like we really shouldn't be raining curses on the children of these people. I understand the agitation and that most of them don't care about us, but the goal is to be better than them and I can't imagine it's good for the mental health of them kids. We can rise above it."

Only a few hours ago, Simi joined other celebrities on Twitter to express their disapproval of Desmond Elliot's now-viral remarks during a plenary session at the Lagos House of Assembly.
READ ALSO: Lagos State Condemns Looting Of COVID-19 Palliatives, Says The #EndSARS Protests Delayed Its Distribution
Elliot, an actor and producer became a subject of derision after he referred to Nigerian youths as 'Children' and also stating that they (youths) make use of social media to promote hate speech. Simi held no words back when she blasted him on twitter:
"Cousin Desmond should have used the same energy to fight for us. Now he's collecting money, we're "children". You can see it's not about age. You can be 22 years old and wicked. "Celebrities yen yen"…they didn't vote for celebs, they voted for you sir."
Cousin Desmond should have used the same energy to fight for us. Now he's collecting money, we're "children". ????You can see it's not about age. You can be 22 years old and wicked. "Celebrities yen yen"…they didn't vote for celebs, they voted for you sir.

— Simi (@SympLySimi) October 29, 2020
Honestly I'm more than disappointed in Desmond Elliot. I'm so shocked. Anyway, we have been praying that God should expose the real state of mind of our leaders. Now we know how he really processes things. I pray the people he looks forward to representing in 2023 remember today

— Kemi Lala Akindoju (@lalaakindoju) October 29, 2020
Georgina Onuoha wrote:
"Power does corrupt indeed.

What the fuck are you talking about @desmondelliot ??? You are not making a damn sense Shola??? Are you mad?? Because you now eat from the table of corruption, you've all of a sudden lost your sense of belonging?? I've always believed that power corrupts, but I held Hope high for you and could swear for your character as a man and as a person.

Apparently you are now at a place of convenience, you now think you have the audacity to talk down on the fingers that fed you and the people whose wings propelled you to where you are today?? Fuck you Desmond.

Not too long ago at Lagos State University, people like me were giving you transport money to catch a ride back home. You've forgotten where you come from… omashey oo. Pele Politician., the youths are waiting for you come next election. Oniranu jatijati.
Desmond I expected this same level of passionate speech when the youths were being killed at Lekki tollgate? Where were was your outrage?

I've not seen your speech condemning the Nigerian Army or your Governor who lied about it!!
Where is your passionate speech regarding police brutality against the Nigerian youth? Where is your passionate speech regarding the pains and sufferings of the Nigerian youth.. just yesterday you were a nobody that everybody believed would make a change by advocating for the youths and less privileged because we all come/came from nothing to become who we are today but you've forgotten that.

I've truly lost every atom of respect and love I have for you.
You are better than this Shola ! What happened to you Shola Onyema Desmond Elliot?

I'm waiting for your passionate regarding the untold hunger amongst Lagosians and the high unemployment amongst our youth? You feel differently now because you don't know what it's like again to go to bed hungry with zero hopes for tomorrow? Omashey oo.

Where is your outrage addressing Mr Speaker in your parliament?? Have you forgotten Desmond??
Don't betray who you are and your conscience.. Power is momentary .. don't lose your soul.
You truly disappoint me and all who loved and cared about you and what you represent.
It's truly a shame Desmond."